Featured Article
Cruise Line & Cruise Ship | Theresa Norton
The river cruise line's CEO discusses new riverboats, itineraries and the company's expectations for 2021.
Featured Cruise Line & Cruise Ship Video
Planning your next big adventure? Save big with early bird savings & $100 down per cabin. 7-14 night adventures. Ask about solo, group, or family travel, and your personal travel bubble.
More Cruise Line & Cruise Ship Videos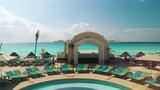 CHOOSE JACK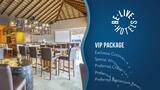 ALG Vacations™ Exclusive Perks