Top Story
Airlines & Airports | Mackenzie Cullen
The airline launches a new standard of travel, with a state-of-the-art pet travel carrier providing real-time updates for customers.
Featured Airlines & Airports Video
Alaska is full of incredible destinations. Few institutions understand this better than the Alaska Railroad; we've been connecting 500 miles of Alaska since 1923. Of course, our onboard experience has changed over the years.
More Airlines & Airports Videos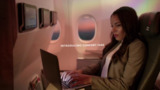 Air Canada: Introducing our Comfort Fare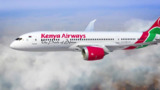 Kenya Airways Dreamliner Experience