Image via Thinkstock
We certainly hope you are enjoying your Labor Day weekend. However, we would like to take a moment between bites of barbecue and sips of beer to thank those in the travel industry who continue to make holidays so magical.
Whether it be a weekend getaway with the spouse or a weeklong cruise to some exotic location, chances are great that you will have crossed paths with a couple of these people in your travels.
While you have undoubtedly said thank you to each one, we like to take this holiday as an opportunity to shine a brief beacon on their efforts.
Without them we might very well be sobbing in the middle of Times Square, wandering aimlessly with an empty stomach and a befuddled brain.
Flight Crew: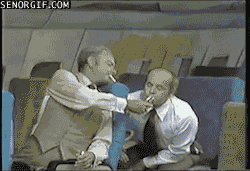 Let's just get one thing out of the way instantly. We know how to fasten our seat belt. No amount of safety videos will improve upon our technique.
Now it would be easy to dismiss you fine people as in-flight mommies and daddies who tell us when we can and can't get out of our seats, we know better.
Nearly every last bit of our comfort, safety and hunger is attended to because of you wonderful group of travel gurus.
While we may a bit snarky about your post-flight thank yous, we never forget that it would be absolute bedlam in the air without you.
Housekeeping:
Let's all tip our respective caps to one of the most unheralded jobs in the travel industry.
As we relayed in a previous article, many of these workers are mandated to hit a certain number of rooms, yielding a presumed exhausting pace throughout the day.
And yet we rarely see them or shake their hands as they show up when we leave to enjoy the sights and sounds of our destination of choice.
When we return, our room has been transformed back into the clean version we remember at check-in, replete with clean towels and fresh bottles of tiny shampoo.
We owe so much of our comfort to your tireless effort. For that we thank you. 
Travel Agent:
As TravelPulse's Tim Wood pointed out recently, travel agents are in demand, even among the younger millennial generation.
And it makes sense.
Travel agents are essentially holiday wizards that instantly take away the pain of maneuvering through the perfect itinerary, shining a light of wisdom on your travels.
For the seamless connecting flight, wonderful excursion we never would have thought of and for so much more, we thank you.
Tour Guides:
Now you can get by without ever hiring a tour guide, which might mean reading through various books to find the intricate details and rich history of the attraction you are visiting.
But when you don't have the time and happen to have the means, a tour guide can give you a wonderfully immersive and detailed experience.
A couple of hours in Moscow, for example, turned into an in-depth history lesson on landmarks I never would have considered all that important. I have a tour guide to thank for that.
Cab Drivers:
Obviously, some cities have better cab drivers than others. However, there are places, like London, that offer drivers with brilliant knowledge of the city.
Hop in one for a short jaunt and ask a couple of questions, like the best chip shop in town. You won't regret the fare.
Public Transportation Conductors:
Bus drivers, subway conductors and so many others in the public transportation industry deserve our gratitude.
This is most likely to be our mode of transport when traipsing across a foreign land, so we have to offer a great big virtual hug for getting us to where we are going and when we need to be there.
And we won't fault you for the questionable smells in some of the train cars.
Food Service: 
We are absolute gluttons the minute we depart our hometown for a far-off location. It's as if we lose our minds and begin to think a buffet three times a day is sensible portion control.
Whether it's arriving late to a hotel with only room service to satiate our hunger or stuck on a cruise with only the ship's complement of fare, we are so often stuck with what's available.
And the remarkable part is I have rarely had a horrible meal.
It's because chefs, wait staff and all the people dealing with our food take great care in their craft.
Travel Blogger:
Wait. Please don't mistake this for a self-aggrandizing pat on the back. I am talking about all the travel bloggers around the world that continue to pump out great content on countless destinations around the world.
Essentially, you are the first step to making us our own personal travel guides, discovering hidden gems that lurk around the world.
With your tutelage, we feel far more like Indiana Jones and less like Marcus Brody.
Pilot:
Many of us have forgotten the bewilderment that came in tandem with our very first flight. Similarly, we often forget the people at the front of the plane who make our flight so beautifully uneventful.
We so quickly whine and moan with delayed flights and turbulence that we really should show more gratitude when our flight is a bit early or the next time the landing is as smooth as a car gliding into a parking space.
Concierge:
Let's say you forgot the guidebook at home and the Wi-Fi is but a trickle to your smartphone.
Welcome back to a couple of decades ago, when your first line of defense against a chaotic and vibrant city is the men and women in the know.
Whether it's the concierge or the front-desk staff, a quick tip on the surrounding area has been so often priceless. 
Cruise Bartenders: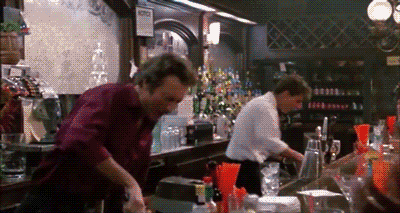 Lastly, let me offer a personal shout out to those men and women who have helped the inebriated cause when the notion of carry-on booze is just a whimsical notion we ditched while packing.
I certainly noticed when you poured me stiff. The seas were rough and the cabana shirt I brought wasn't getting the affection it deserved. That drink made a huge difference in my outlook, and I appreciate it. And I thank you.