Photo courtesy of Thinkstock
There you are, standing at the curb as you wait for the airport shuttle to pick you up, pondering what you possibly could have forgotten before your vacation.
Well, despite your weeks of planning, double-checking of the itinerary and careful packing of luggage, we are here to tell you that you already messed up.
You just don't know it yet.
At some point in your travels, you will suffer a brief but avoidable hiccup. Thankfully, we are here like a figurative "Wet Floor" sign, providing tips to stave off any slip-ups or missteps.
If you have any others that might be missing, feel free to chime in and save us all from embarrassment and grief.
Taking Selfie Sticks:
There is a reason selfie sticks are being banned from Wimbledon, Disney parks and places in between.
They are annoying.
Also, which we guess is a bit more important, they are potentially dangerous. Which is understandable, because the notion of a bunch of people wandering aimlessly with long sticks bobbing around sounds like an accident waiting to happen.
Now there are moments when you can use a selfie stick; it's just not when you are around other tourists who are trying to enjoy the moment.
People have been traveling around this crazy planet for eons without selfie sticks and they turned out just fine. Just a thought.
Being Oblivious:
Whether you are one state over or on the other side of the world, chances are you are in a foreign place with weird rules, strange customs and guards that will march right over you if you are in their way. 
Stay alert, keep your head on a swivel and never stop in the middle of traffic.
Hitting Tourist Traps:
Like cartoon quicksand, tourist traps seem to be as unavoidable as their name would suggest.
Like moths, we are drawn to the bright lights of steakhouses in London or the constant flicker of New York's Times Square.
If you make a concerted effort to walk around these types of places, you will come away a bit heavier in the pocket and much fuller in the memory department.
Now just because a place is teeming with tourists doesn't mean it's worth your time or money. Oftentimes the counter is true.
Hogging the Area:
Consider this a subsection to being oblivious. However, it warrants a shout-out here.
Please be courteous to those around you.
I was stunned by the number of people who felt it was perfectly fine to stop and set up camp, say, right in front of the Crown Jewels in London, or the transparent walkway on the Tower Bridge.
It's enough to make me want to bop you on the head with my selfie stick.
Seeing as how I left that at home, you are safe for now.
Buying Souvenirs:
It's time for some brutal honesty. Stop buying your friends souvenirs.
Feel free to send any and all complaints on miserly decisions to me directly.
Now, I of course condone picking something up for someone special if you come across that perfect gift they would so completely adore. And the same goes for you as you meander across a strange land.
However, we have to ask: How often will you be using that Empire State Building snow globe?
How about that shirt that just says "Paris"? Will you be wearing that out? Because if you are we are staying in.
That sentiment goes double for people who didn't even come along for the trip. Oh they will tell you that the pen that simply reads "Bolivia" is quite lovely, but it's going into some forgotten desk the moment they get home.
Instead of buying them something, I say you invite them over and make them sit through a four-hour long slideshow of your vacation instead. 
Either way, you can use money you would spend on yourself or others and treat those with you on the trip to one more unforgettable experience. Trust me, you will enjoy it far more than the deck of cards featuring Mexican pyramids.
Staying Shackled to Social Media:
I know. I pretty much asked you to cut off a part of your body.
Let me say, after having to leave social media for some trips, it's really rather therapeutic.
Rather than feeling the need to capture every single moment and share it on Facebook or Instagram, I sort of just lived my life and created memories.
If you are wondering, those are the things that make you smile when you remember them 10 years from now.
Overpacking: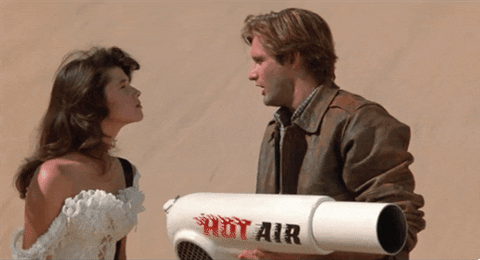 While your brown shoes would look completely awesome with your gnarly green sweater, and your blue shirt is put on this earth for your special khaki slacks and those slacks alone, I would recommend axing a great many things from your suitcase.
Chances are fairly great that even your slimmed down packing job is a bit superfluous, so it's time to trim down and enjoy the effects of a lighter more portable suitcase.
The fact that nobody in the history of the world has ever come back wishing they brought more shoes and a few more sweaters proves my point.
Being Unprepared at Airport Security:
It seems almost unnecessary to get dressed before leaving for the airport, as we all have to basically undress at the TSA security checkpoint anyway.
Seeing as how airports have been around for over a century, we can act like we know what we are doing.
It will be easier on us all if we just assume that we have to take off our shoes, unpack our laptop and take all of our belongings out of our pockets before going through the magical TSA-attended gate of acceptance.
Crowding the Gate at Check-in:
Easy, cowboy.
Unless you are traveling on an airline that considers seat assignments an unnecessary triviality, we are all going to the same place regardless of when we queue up at the gate.
Still, there is a general panic attack from just about every passenger when the attendant announces that boarding will begin.
Even those boarding last jump up as if the plane is going to lock the doors and leave if they don't stand up and get in the way of the first wave of people.
Let's all take a double dose of chill pills and the seven-hour flight will be that much more tolerable.
Freaking Out Over the Itinerary:
I have been guilty of this so many times.
However, I have found that some of my more pleasurable sojourns began when the itinerary threw me for a loop.
Bad weather, unexpected closures, egregiously long lines: These can all be opportunities to see and experience a Plan B that may just be a hit of the vacation.
Taking Inhibitions With You:
This might be the biggest setback to an otherwise awesome holiday.
While it mainly goes for food, I have to say that staying in your bubble of comfort is an overall death knell to what could be an unforgettable experience.
While traveling affords so much opportunity to see, eat and try new things, it's so darn easy to skip them if you try hard enough.
My advice is to stop trying to traipse around the uncomfortable, because you may just miss out on something that will rock that world of yours.
Now as I said before, I am eager to hear what you might have in the form of tips for a more pleasurable vacation.
If you can muster the energy, sidestepping the above bad habits will make your next holiday far more enjoyable for you, your travel companions and fellow tourists who happen to be part of your next amazing experience.