Image via YouTube
Jimmy Fallon traveled back in time to history's best decade; Star Wars news surrounded us like the force and we had ourselves one nifty week to enjoy.
And with that we have another breakdown of the week that was, which includes enough nostalgia to fill that empty space in your cabinet you are keeping for when Hi-C Ecto Coolers finally return.
Jimmy Fallon Goes Full Fresh Prince:
The Tonight Show returned to Los Angeles this week, and it traveled far better than we ever have.  
Fallon, that nerd king of pop culture, decided to give us all his rendition of the theme to The Fresh Prince of Bel-Air.
Read More: Tonight Show Travels to LA with Jimmy Fallon in 'Fresh Prince' Style
London Gets Ballsy:
You would think London would be content with all of its iconic attractions and intermittent Doctor Who sightings. However, they super-sized the awesome recently with a ball pit for adults.
Tickle us jealous.
Read More: London Has an Actual Adult Ball Pit and We Absolutely Need to Play In It
Star Wars is So Hot Right Now:
There are a couple of Star Wars travel items of note some of you padawans may have missed.
First, there is now a traveling Star Wars costume exhibit, launching in Seattle at the EMP Museum until October, at which time it will leave to another as yet named city.
Second, Disney chief Bob Iger reiterated to analysts this week that there will indeed be a great deal more Star Wars at its parks in the future. Iger went on to pinky swear that specifics would be released soon.
All of this has us feeling: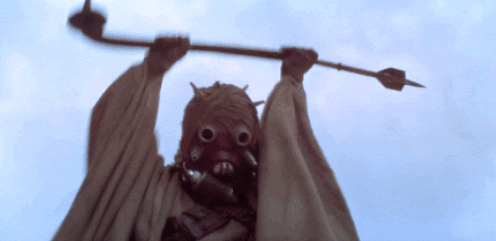 Read More: Seattle Museum Unveils Sensational Star Wars Costume Exhibit
Read More: Top 7 Rides We'd Better See at the New Star Wars Park
Dayum, Asia. You Pretty:
Harvard student Joshua Rapperport went on a journey most people only dream about, touring Southeast Asia on his motorbike.
Rapperport isn't the greedy type, so he shared his experience with one amazing video.
Read More: Video of Motorbike Tour of Asia is Simply Breathtaking
Michelangelo Pulls a Tupac:
Like a deceased rapper unveiling a new album, Renaissance maestro Michelangelo has some new bronzes for aficionados to adore.
University of Cambridge researchers have what they believe to be two previously unattributed Michelangelo bronzes, and each is truly stunning. And you can find that out for yourself as they are on display at the Fitzwilliam Museum.
Read More: Cambridge Museum Displays Purported Newly Discovered Michelangelo Bronzes
The week sure gave us a ton of homework, filling our checklist of things to do and places to see.
And remember to shout at us if there was an especially thrilling story we may have missed.