Image via YouTube
Disney has just teased what we can expect from the budding "Star Wars" parks in California and Florida. The news is no less than one Millennium Falcon and a Mos Eisley Cantina.
Yes, according to various statements, visitors will one day be able to pilot the hunk of junk that made the Kessel Run in less than twelve parsecs and regale their buddies about the feat at the nearby Cantina.   
No droids allowed.
The juicy tidbits of what we can expect from future "Star Wars" attractions at Disney parks comes by way of Disney chief operating office Tom Staggs who spoke at a recent conference (h/t Polygon).
Opening dates and immersive details might be missing from Staggs' talk, but he did offer some promising info that will have you, well: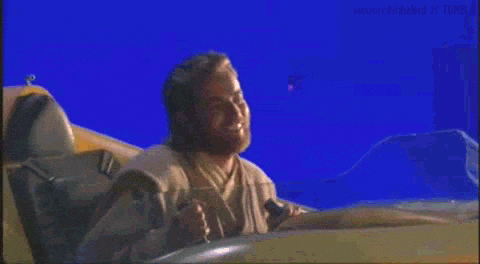 Here is what Staggs had to say: "And for those who didn't see the news coming out of D23, one of the things that people really wanted to be able to do is fly the Millennium Falcon. So, yes, people will be able to fly the Millennium Falcon. But there's also going to be a number of other attractions.
And just as importantly, this will be, I think, perhaps the most immersive land we've ever built because we want people to feel like they've stepped into the world of Star Wars. And so that's really sparked our imaginations and it's got people fired up.
Yes, there'll be a cantina. That's the other question we get all the time. So that's exciting. And we're doing it both at Anaheim and at Walt Disney World. And I'm pleased to announce that we'll start construction on both in 2016."
If you are scoring at home, that's one of these:
And one of these: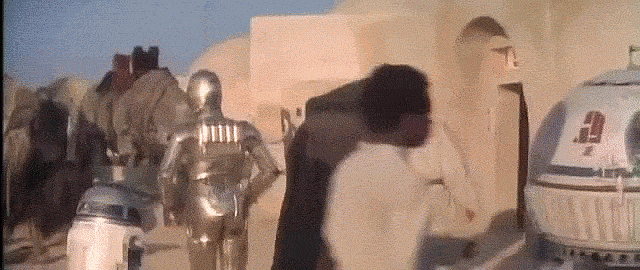 Unfortunately, Disney is still in negotiations over the opening date for what will be a home away from home for those donning "Han Shot First" t-shirts and toting around plastic lightsabers.
We understand it will be some time before we know the full size and scope of new attractions, but getting just this hint is enough to satiate the inner dork within us all.
All that's left is for you Han Solos and Lando Calrissians to alert your co-pilot Chewbaccas and Nien Nunbs accordingly.