Nick and Dariece | August 18, 2016 9:00 PM ET
10 Images From Mongolia That Will Have You Wanderlusting
Mongolia is a destination that is well and truly off the tourist trail. Sure, the famous Trans-Mongolian Railway passes through this vast country, but apart from taking that trip, not many people travel to Mongolia - which is a shame!
For nature lovers, you'll find glistening lakes, rolling hills, and sandy dunes. For culture buffs, you can enjoy the Buddhist temples, unique traditions and of course, the famous Naadam Festival.
We spent a month in Mongolia and that wasn't nearly long enough - there are too many incredible things to see and do! Here are 10 photos from Mongolia that will have you wanderlusting over this beautiful country.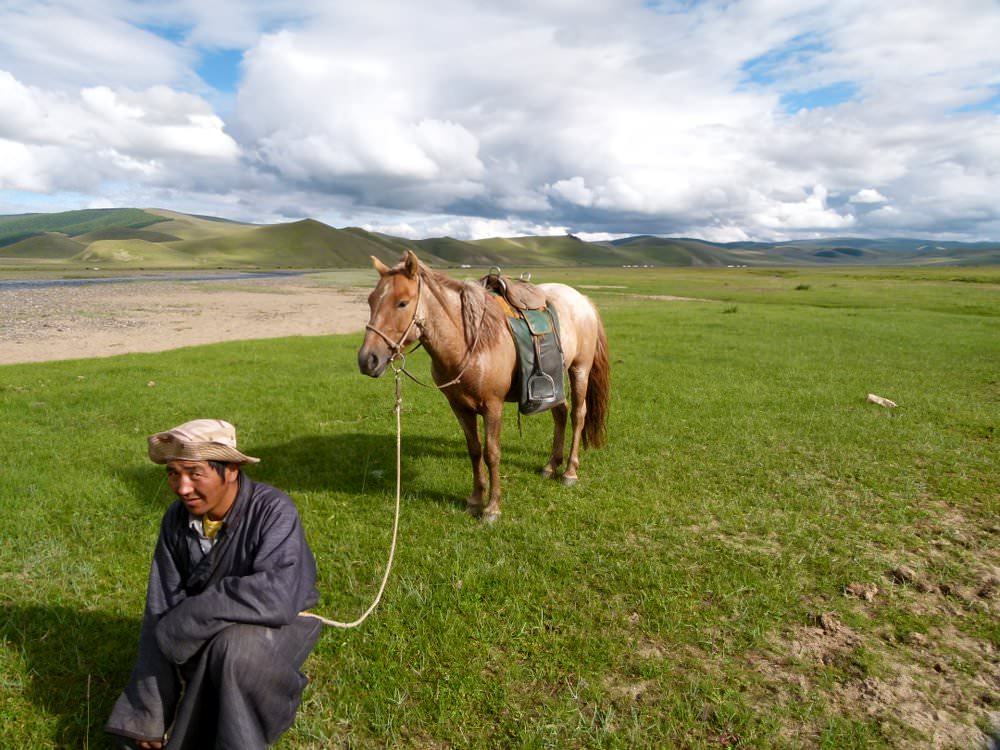 In Mongolia, a man's best friend is his horse. In fact, it's traditionally said that a Mongol without his horse, is like a bird without wings. Horses play a large role in daily life as well - for riding, producing milk, and for eating. There are over 3 million horses in Mongolia, meaning they outnumber the humans!
The Gobi Desert is a topographical wonder. Here you'll find rolling sand dunes, dry, flat plains, rocky gorges, and during the winter, there is ice in this desert! Going on a trip to the Gobi Desert will be a highlight of your travels in Mongolia.
Mongolia is one big campground. The people here are nomads and move from place to place with their "tents" (gers). As a traveler, you can camp wherever you want as well!
The Mongolian version of camping. These are gers (yurts) and a few times every year, they take down the gers, pack them up and move to another pasture. Their livestock follows as well. It's said that half of the population still lives nomadically.
READ MORE: Trekking Into The Unknown Mongolia
The kids in Mongolia are adorable! And, depending on where your travels take you, you might be the first foreigner they have ever seen.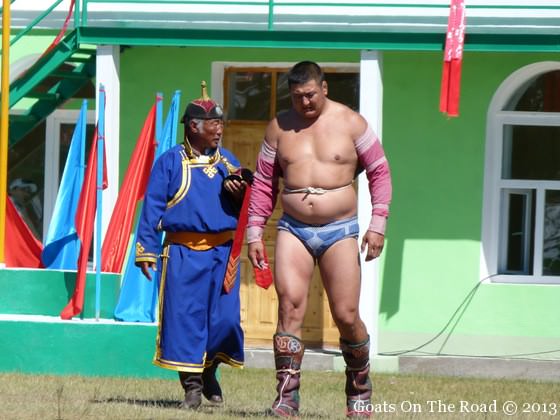 The Naadam Festival is like Christmas for the Mongolians. This is a time for feasting and drinking with friends and family, and for the games. Wrestling is the main event at this festival - look at the size of this man!
There are 3,060 lakes in Mongolia. This is the beautiful Tsagaan Nuur (White Lake). Here you can stay in small hotels along the lake's shore, or, strap on your backpack and hiking boots and trek here from a nearby village.
READ MORE: Exploring The Gobi Desert in Mongolia: A How-To Guide
Can you see why this rock is named "Turtle Rock"?! You can find this massive turtle-shaped rock in Terelj National Park, which is located about 25 miles from the capital city of Ulaanbaatar. There are great tourist camps set up here as well, where you can see what it's like to sleep in a ger.
Gers interspersed between wooden homes. This is the last bit of countryside you see on the Trans-Mongolian Train before entering into the sprawling, smoggy city of Ulaanbaatar.
These cliffs in the Gobi Desert are dubbed the Flaming Cliffs, due to their red-orange color at sunset. This is where the first discovery of dinosaur eggs was made!
Have you been to Mongolia before? If not, did these photos inspire you to visit?!