Nick and Dariece | June 09, 2016 11:00 PM ET
10 Photos From Italy That Will Have You Packing Your Bags
Photos by Goats on the Road
It had taken us many years to finally book our flight to Italy. But you know what? We're actually glad that we waited until we were in our 30s to discover this boot-shaped country. These days, we have a greater appreciation for history, culture, wine and food — four things that Italy is especially known for. Back in our 20s, we were mostly looking for beaches and the party scene! Don't get me wrong, we enjoyed quite a few nights out in Italy, but those nights were spent at trendy wine bars, rather than nightclubs.
READ MORE: Let Avoya Travel Take You To Italy
During our travels around Italy, it became quite apparent that this is a destination that we will be returning to again and again. Here are 10 of our favorite photos from our time spent in Rome, Florence, Siena, Chianti, Venice, Burano and Murano. Trust us, you'll want to pack your bags for Italy after seeing these images!
Visiting the Colosseum in Rome was a huge highlight of our trip! Seeing it from the outside was incredible, but as soon as we stepped inside, we were absolutely blown away. The fact that the Colosseum was built in 80 A.D. is pretty incredible.
Pasta will probably be your first meal in Italy. There are so many types of noodles and sauces in Italian cooking, it'll make your head spin. In order to really gain an understanding of the pasta-making process, we joined a cooking class in Rome, and really enjoyed it!
One of the most amazing things about Rome is that you can be walking down a normal, residential street, but as soon as you round a corner, you'll spot this! Roman ruins are everywhere. The Largo di Torre Argentina is a square in Rome, which is home to Roman ruins and Pompey's Theatre. It's also said that this is the place where Julius Caesar was assassinated.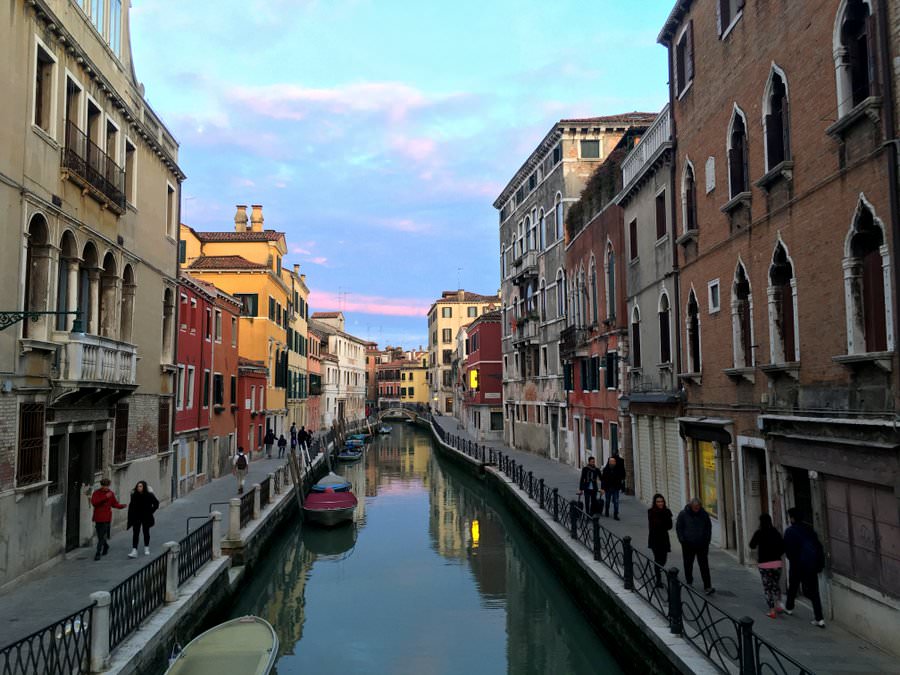 The canals in Venice can be quite busy with foot traffic. Make sure you venture away from the Grand Canal for a more peaceful experience.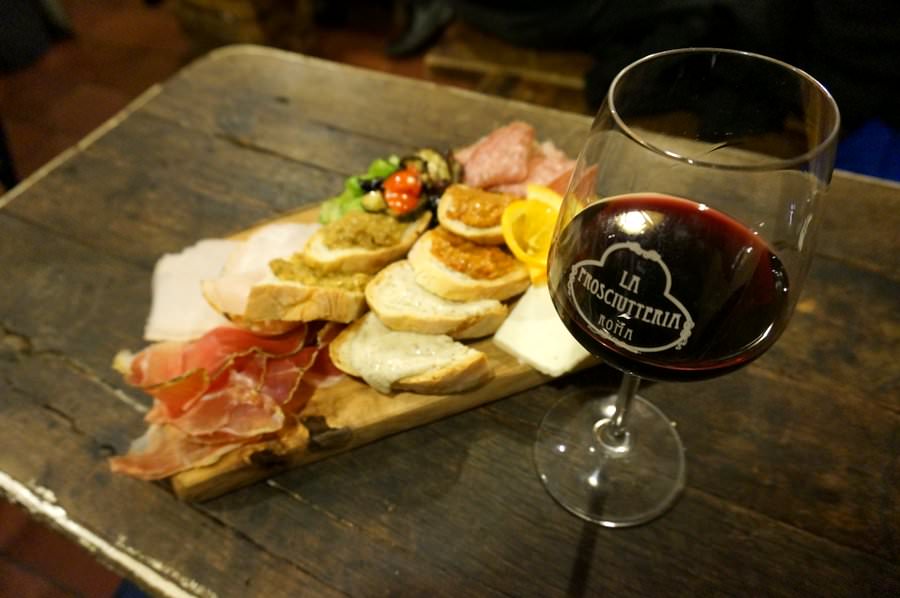 The wine bars in Rome have a very lively vibe! The bars are always quite small and cozy, with people spilling out on to the streets. There aren't any "no drinking on the street" laws in Rome, and enjoying your glass of wine outside of the restaurant doors is fairly commonplace. A platter of appetizers and a bottle of wine, and you've got your evening planned.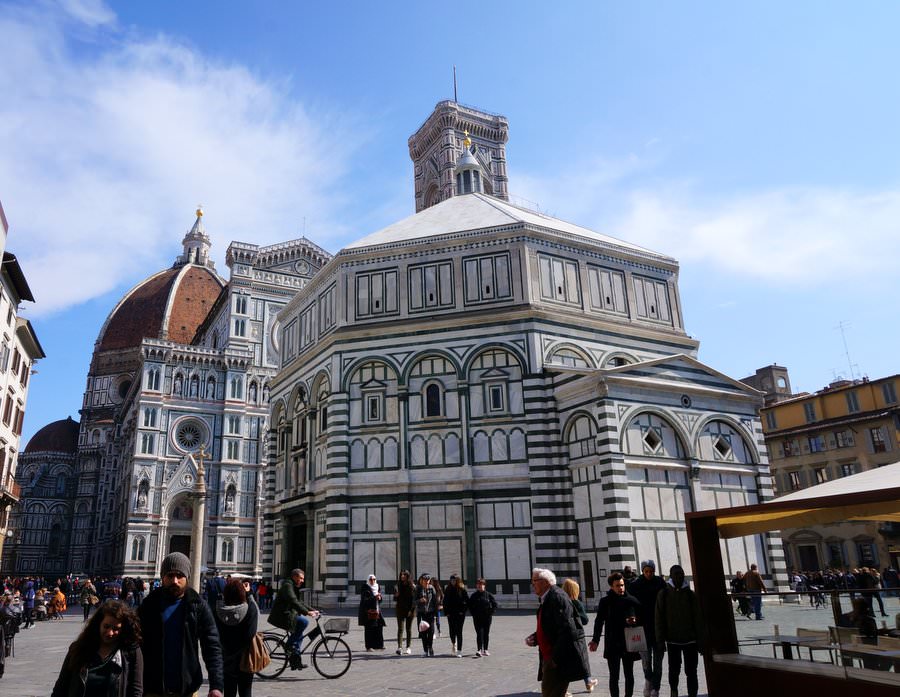 The Duomo is a cathedral in Florence, which dominates the plaza of the same name. The inside is stunning, but the outside is much more ornate. Tours can bring you up to the top, outer edge of the dome for views across Florence.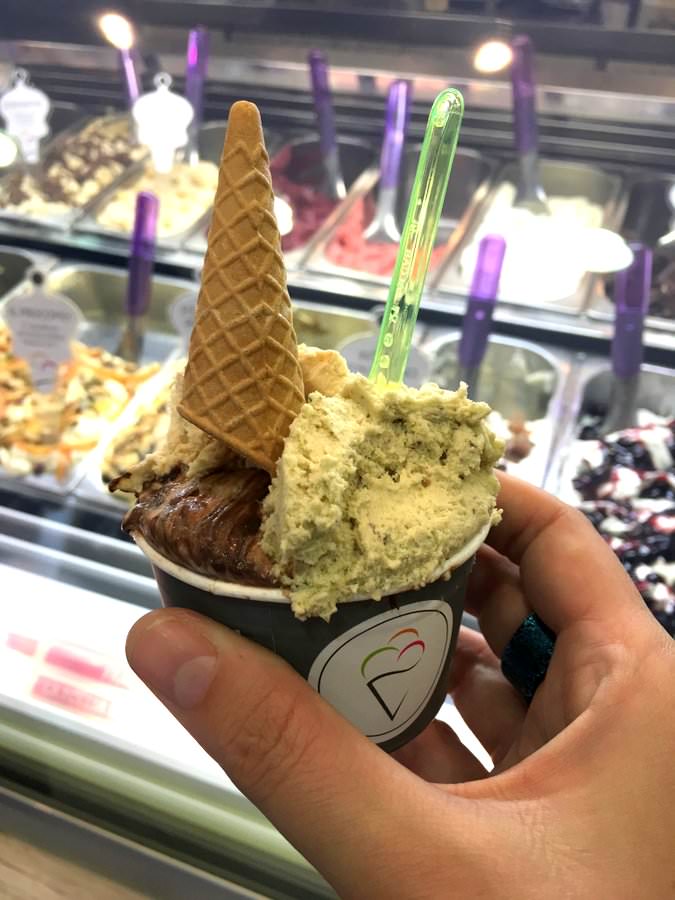 Eating gelato in Italy is another must-do. The best gelaterias that we found were in Florence. Make sure to try the pistachio flavor! There are so many things to do in Florence, but eating gelato daily was probably our favorite.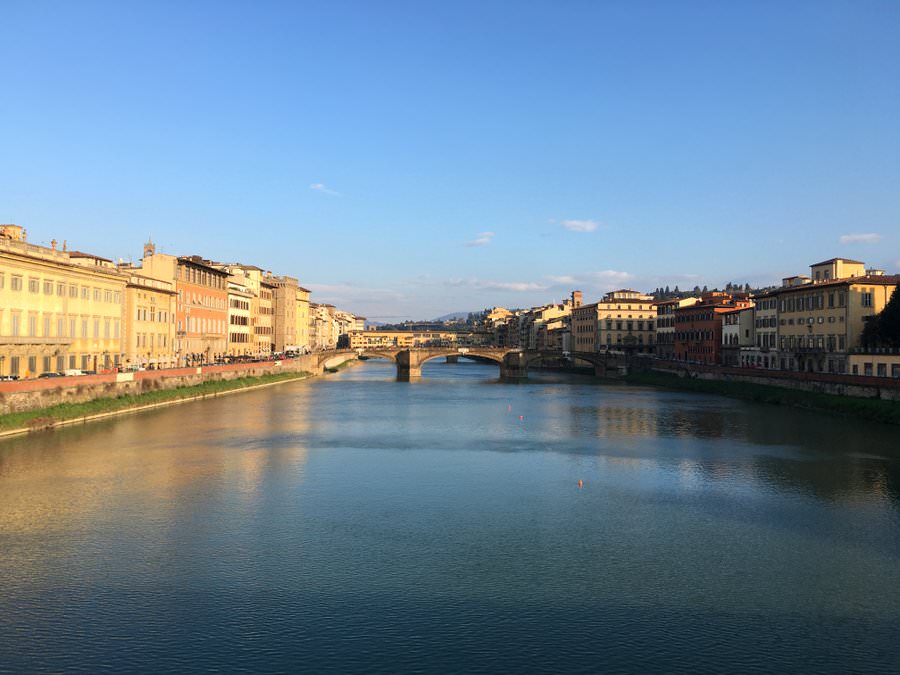 The beautiful Arno River in Florence. This is a great place for walking, both during the day and at night as well. Oftentimes there will be people rowing on the river, either leisurely, or as part of a training program.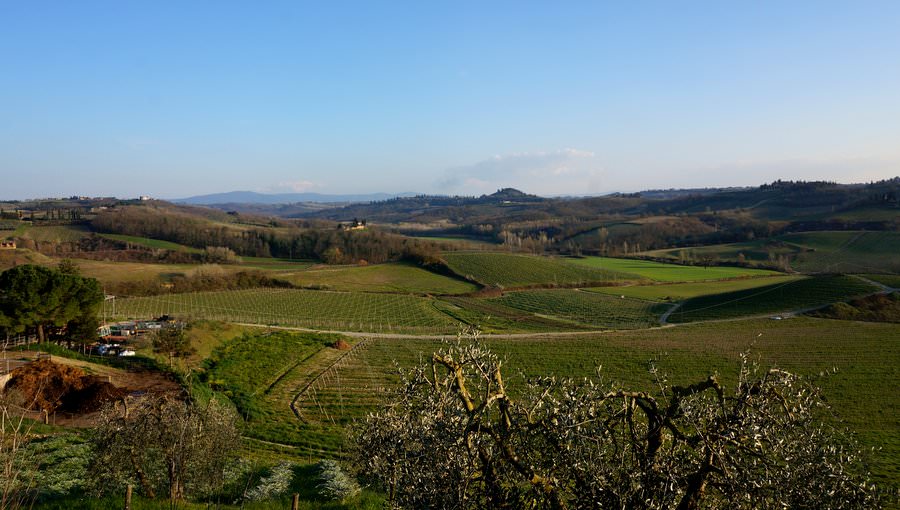 The Tuscan countryside is a stark contrast from Italy's cities. Out here it's peaceful and nature-filled. Even if you're not into wineries and wine tastings, it's still worth making the trip to Tuscany, it's beautiful.
READ MORE: You Could Always Go to Bologna, Italy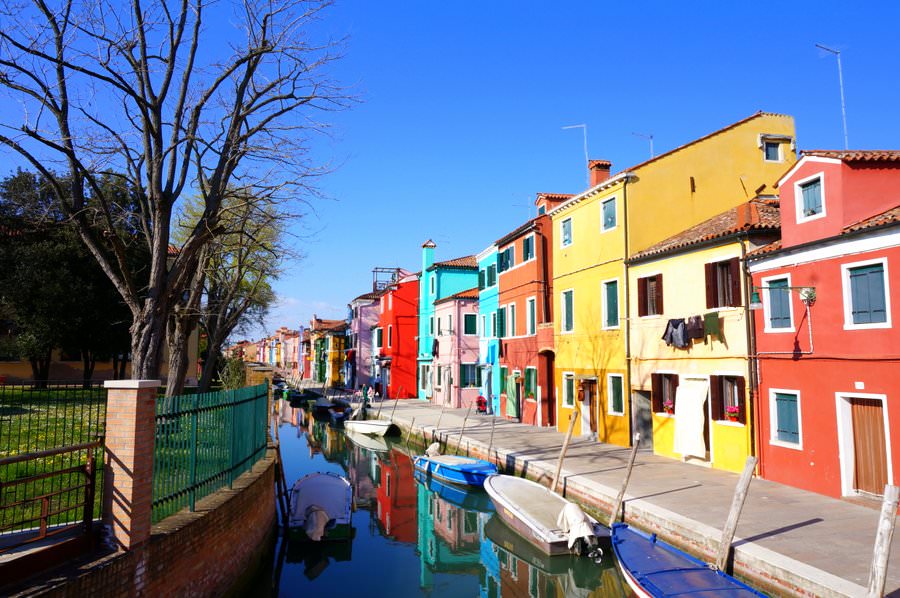 Burano is an island located about an hour's boat ride from Venice. It's known for lace making and colorful homes! This is a great day trip from Venice.
Have you traveled to Italy? Which destinations were your favorite? Tell us below!