Nick and Dariece | January 06, 2016 11:00 PM ET
15 Photos of Guanajuato That Will Spark Your Wanderlust
Photos by Goats on the Road
If there's one thing that you need to know about traveling to Guanajuato, it's that you'll want more time there than you think! This colorful, UNESCO-listed Mexican city has a unique vibe and much to offer visitors. This city may not be located on the sea, which is what most vacationers look for, but what it does offer is cooler air, bright buildings, interesting alleyways, delicious food, evening entertainment, as well as many museums and sites. If you weren't already wanderlusting over Guanajuato, you will be after seeing these photos!
The streets and alleyways in this city are all lined with brightly colored homes and buildings. Each little street is picturesque — get your camera ready!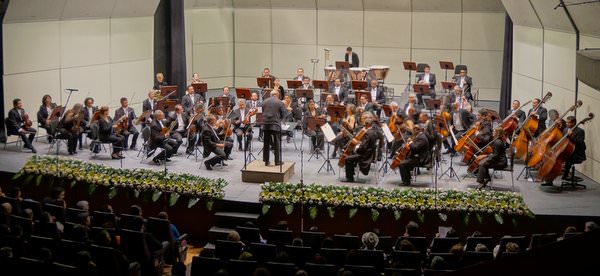 An excellent way to spend an evening out on the town is to watch the symphony. The musical talent is incredible and watching a performance in an 18th century theater is the icing on the cake.
There are many tunnels underneath Guanajuato. Originally these were designed to prevent flooding in the city center, however, over the years they have been used more for vehicles, which helps keep the streets friendly for pedestrians.
A quiet, cool square in the center of town — the perfect place to relax.
Coffee with a view! There are many cafes and restaurants serving up a good cup of caffeine in the morning. And with views like this, you'll probably want more than one cup.
The stunning Basilica Colegiata de Nuestra Senora de Guanajuato (Our Lady of Guanajuato). There are many churches in the city, but this one dominates the center.
This is the Baratillo Plaza, one of the many colorful plazas around Guanajuato. There are some great food stalls down the side streets leading away from here.
Staircases leading up to the viewing balconies at the Teatro Juarez Theater.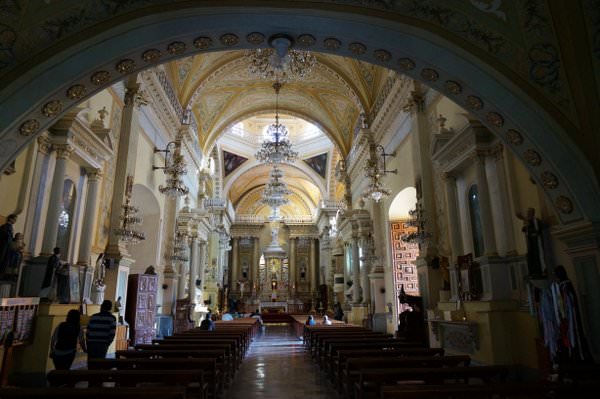 Inside the Basilica Colegiata de Nuestra Senora de Guanajuato church. Depending on what time of the day you go, you may be able to see a service being held.
Getting lost in the back alleys is all part of the fun of exploring Guanajuato! If you can't find your way back, just keep going downhill and you'll eventually arrive in the center.
The stunning Teatro Juarez. This theater was built in the 1800s and is an excellent spot for people-watching from the steps outside, and is beautiful inside as well.
You'll find anything and everything for sale at the Hidalgo Market.
This is the Alley of the Kiss. Legend has it that two young people, who lived across this alley from one another, were in love and were having a forbidden relationship. They would kiss secretly from their balconies, which are so close together that they practically touch. If you come here with your significant other and kiss on the red step, you're said to have seven years of happiness.
An incredible view of Guanajuato from the top of the funicular ride. From here you can see how colorful the city truly is.
You'll find freshly pressed juice all over the city. Don't be shy, have a glass — or two.
Have you ever traveled to Guanajuato? Do these photos make you want to pack your bags?! Tell us below.