Nick and Dariece | June 04, 2015 3:00 AM ET
15 Photos of Lake Atitlan That Will Have You Packing Your Bags
Imagine a crystal-clear, high altitude lake surrounded by traditional Mayan villages. Now imagine sipping on a cup of locally grown coffee while gazing out over the lake at three towering volcanoes. This is Lake Atitlan in Guatemala and if it wasn't on your travel radar before, it will be after seeing these 15 photos:
A gorgeous view with a cup of locally grown coffee.
The towering San Pedro Volcano and a glass-calm Lake Atitlan.
A colorful bird singing in the morning. Many birders actually come to Lake Atitlan in search of a wide variety of species.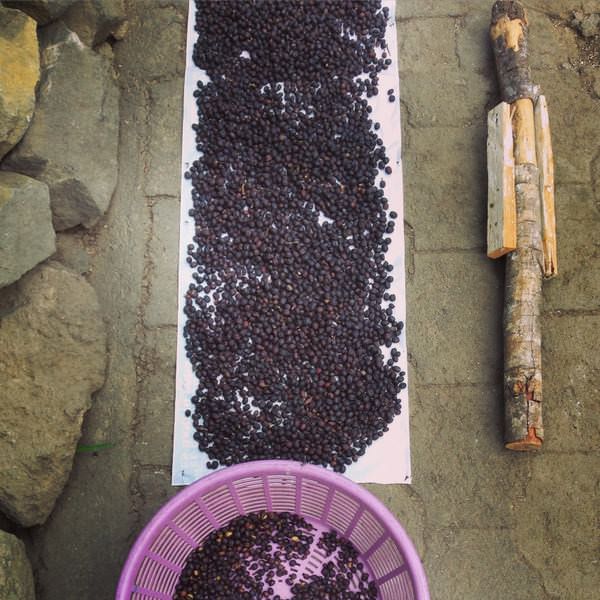 Fresh, local coffee beans drying on the streets of the village of San Pedro.
Travel between different villages on the lake is by local boat (lancha). It's a great way to mingle with the locals!
Street food in Panajachel, which usually consists of grilled meat with grilled onions, potatoes and tortillas.
Traditional canoes resting on the shores of Lake Atitlan in the village of Santa Cruz.
Beautifully twisted cactus and other foliage can be found along the lake's shores.
Laundry drying out in the sun in the village of Santa Cruz.
A funky accommodation option at Isla Verde Hotel near the village of Santa Cruz.
The local market every Sunday in Santa Cruz.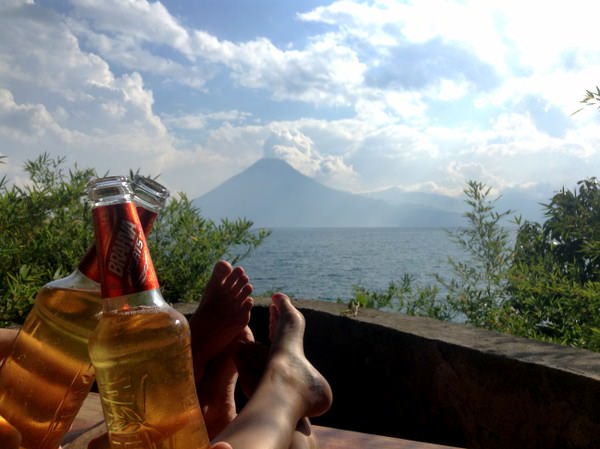 The perfect spot to watch the sun set while enjoying a late afternoon beer.
A man paddles home in his dug-out canoe at sunset near Paxanax.
The San Pedro Church in the village of San Pedro.
There are many local artisans in San Pedro and you'll find jewelry and bracelets for sale everywhere.
We spent two months living on Lake Atitlan and can honestly say that it's the most picturesque place we've ever put down (temporary) roots. The people here are gentle, warm and welcoming, the scenery is spectacular and the prices and cost of living on the lake are quite reasonable as well. Come and see for yourself!
So, what do you think? Are you ready to go to Lake Atitlan?