Nick and Dariece | July 04, 2016 11:00 PM ET
15 Photos That Will Have You Dreaming About Cuba
Photos by Goats on the Road
Cuba is a hot topic in the travel world, and in the entertainment world as well. The Rolling Stones, President Obama and Rihanna have all visited Cuba within the past year...will you be next?! Restrictions are easing for American visitors and exciting changes are on the horizon for the Cuban people.
We visited Cuba in April, 2015 and couldn't believe that as Canadians, we hadn't traveled there sooner. Many Europeans and Canadians opt to stay at resorts when visiting the island, but we highly recommend traveling to Cuba independently because the people you meet, the casas you sleep in, and the experiences you have, will be far more authentic and memorable than if you stayed in a resort. Cuba is one of the most photogenic countries we've ever been to. Here are 15 of our favorite photos that are sure to have you dreaming about a trip to the largest island in the Caribbean.
READ MORE: First US-Operated Hotel Opens in Cuba
The stunning Cayo Jutias is a gorgeous cay (key) located about an hour drive from the town of Vinales in the west of Cuba. The water is calm, shallow and great for swimming and remnants of mangroves can be found, dried up from the sun.
Vinales is surrounded by gorgeous round hills called magotes, which are made from limestone, marble or dolomite. Walking through the farmland surrounded by these formations is a must.
Classic cars from the 1950s or earlier are a common sight in Cuba! This is something that we just don't see every day in Canada or the USA. Seeing beautiful Ford Fairlanes parked in the middle of a plaza is incredible.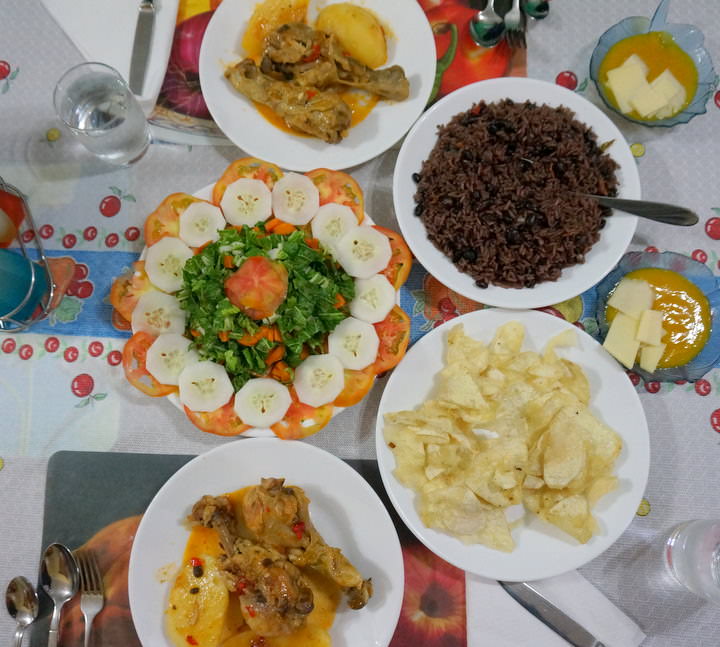 Don't listen to people if they tell you that the food in Cuba is bland and boring. Those people obviously haven't had any home cooked meals at a casa particular! The locals know how to make delicious meals, like this stewed chicken with potatoes, beans, rice, salad, homemade potato chips and fresh guava jelly with cheese.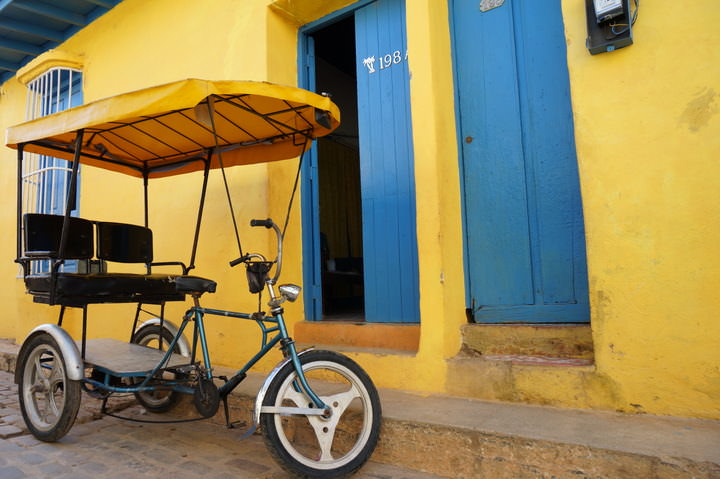 The colors of Cuba are vibrant. In the city of Trinidad, buildings are painted green, yellow, blue, pink, purple, red or orange! This three-wheeler is called a cycle rickshaw and is a popular mode of transportation for tourists and locals.
Did you know that there is a beautiful beach located just 20 minutes from Havana? This is Playas del Estes and it's where the locals go, and so should you. The Atlantic Sea is warm, clear and safe for swimming.

Music is a big part of Cuban culture. You'll hear it blaring out of people's homes, in bars and restaurants, and on the streets. These guys were playing some amazing tunes on the Malecon in Havana.
In the city of Cienfuegos, there is a casa particular owner who spent a lot of time in Spain. He and his wife have a passion for Flamenco and all things Spanish! On Sundays, you can find a cultural performance at their casa, El Patio Andalu, with traditional music, poetry, food and dance.
The Camaguey Cathedral towers over the city. Designed in a gothic style, this cathedral is different from any of the others we saw during our entire three-and-a-half week trip to Cuba.
The sunsets in Vinales are incredible! If you can, rent a bicycle, motorbike, or just walk to a secluded cliff surrounding the town and enjoy the golden views.
Cigars are a popular pastime for the locals in Cuba. In Vinales, you can visit tobacco farms and depending on which time of the year you visit, you'll see various stages of the cultivating, drying and rolling process. We were there during the drying stage, and the ceilings of the barns were filled with this aromatic plant.
The seafood in Cuba is plentiful and fresh. During sunset you'll often find the locals with their rods fishing right off of the rocks.
This farmer in the countryside of Vinales was so kind. He invited us over for some fresh juice and some fruit as well. He didn't speak any English, but between our broken Spanish and sign language, we were able to have a chat, and smoke a cigar, of course.
READ MORE: Fathom Finds Havana Highlights in Cuba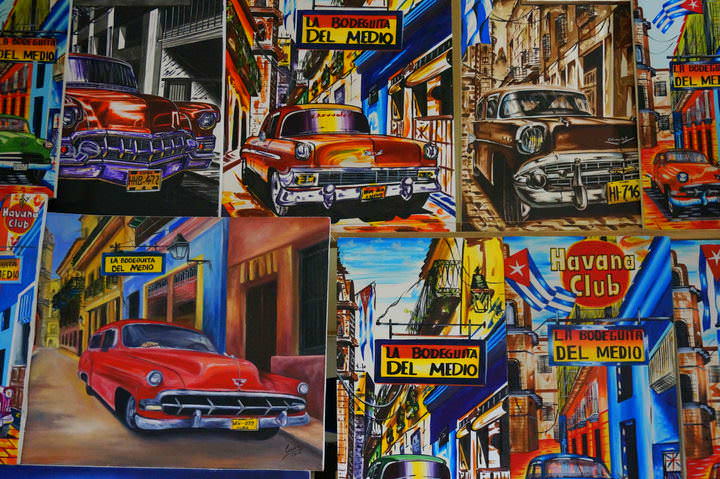 Bright and colorful, that is Cuba! Paintings and other forms of art are available at many shops in the cities.
This famous establishment is located in the old part of Havana and is known for its daiquiris and for being a favorite hangout spot of Ernest Hemingway.
Have you been to Cuba before, or do you have plans to visit soon? Tell us in the comments!