Nick and Dariece | December 08, 2014 11:00 PM ET
15 Tips To Make The Most Out of Your Trip
Traveling is a fulfilling, eye-opening and life-changing experience. Whether you head out for a week on a vacation, travel around the world for a year or relocate your life to a new country, there is no question that travel broadens the mind. But there are some simple ways that can really help to enhance your trip and get even more out of your journey.
Here are 15 tips to help you make the most your next travel adventure!
1. Try a food you would normally never eat: For many people, food is the single most important aspect of travelling and experiencing new foods can be a real highlight of any country. Test yourself! Try a meal that you'd never find at home. Who knows... maybe you'll love sheep stomach stew, or ox tongue soup!
2. Have a deep conversation with a local: No matter how many guidebooks you study, blogs you read or magazines you browse, you'll never be able to get a better education of a country than if you talk to a local. Learn about their life and leisure, their cuisine and culture, their fears and faiths. Connecting with people from around the world is what travel is all about.
3. Don't Plan: Once you've decided where to go, some travel veterans would claim that you've done enough research. Just go there and see what happens. Go with the flow, live by the moment and experience life as it comes. Spontaneity is a great way to enhance a trip, and life in general.
4. Scare yourself: Conquering a fear can be the most dreadful and rewarding experience all at once. Try something that you'd never normally do. Break down the barriers of your fears and see how travel truly can be life changing.
5. Party Less: For some readers, this may not sound like a lot of fun, but you really don't need to party so much when you're travelling. It's great to get a taste of the night life in different parts of the world, but keep in mind that a club in North America isn't that different from a disco in Europe. Enjoy more things that you could never find in your home country. Visit temples and tombs instead of drinking booze at bars.
6. Learn the history: It's fascinating to see all of the ancient ruins and sites around the world, and they give you a very good idea about what went on during the nation's past. Learning about the history of a country and its people will give you a much broader glimpse of the current social, political and economic environment.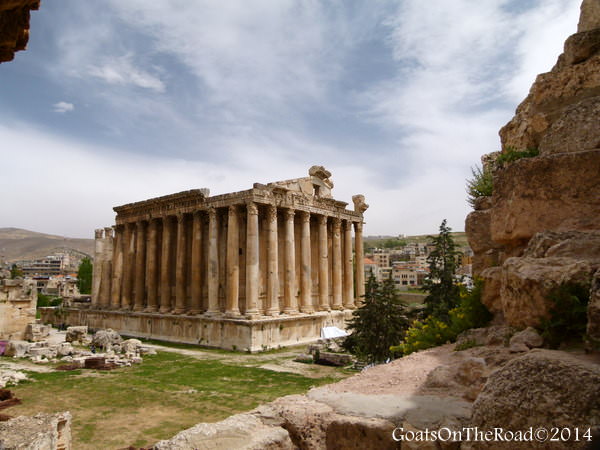 7. Learn a language: You'll always be a muzungu, gringo, farang, i>wàiguórén and ferenji if you never learn a language. Once you've mastered the basics, you'll be able to connect more easily with the people. Who knows, maybe you'll even be able to experience tip No. 2 in the local dialect!
8. Travel by land: This is, without a doubt, the best way to see a country. Train travel is especially immersive, but no matter what you do, don't fly over every country you visit. If you're going to go from point A to point B, why not do it amongst the locals, the wilderness, the countryside and the outdoors. Watch the topography transform, feel the climates shift and see the faces of the people change. By bus, car, motorbike, train, tuk-tuk, or taxi... every place should be experienced by land.
9. Stay Longer: We're definitely advocates of slow travel. Staying in a country, region, province or town longer will give you a much better feeling if the destination and the people who live there. Rent an apartment and stay a while, but be careful... you may never want to leave!
10. See it from all angles: If you're going to a country with mountains, beaches, jungles, cities, deserts, plains, plateaus, villages, grasslands, marshes and mangroves, get out there and get a taste of everything. Know the landscapes that you plan to visit and try to diversify your experiences based on the topography of the place you plan to visit. Go snorkeling, mountain climbing, trekking, shopping, fishing, clubbing, swimming and sky diving! Do it all and get more from your adventures.
11. Get Lost: This will be easy to do if you take tip No. 3 to the extremes. Go to a place that's not on the maps, a town that isn't covered by your guidebook or a spot where no other tourists go. Then walk around and get lost in it. Get caught up in the purity of it. See how people behave when they aren't influenced by the industry of tourism. Become involved and find out how the country runs when hotels and tour agencies aren't involved.
12. Take it all in: When travelling, it's important to never take anything for granted. When you travel often, you may become desensitized to the tremendous complexities that make travel so interesting. Don't let yourself fall into a routine of aloofness. Stop to smell the roses. Take a moment and soak it all in, no matter where you are. Remind yourself that you're halfway around the world and that you're witnessing things that are far different to home. You're lucky to be here. Never take it for granted.
13. Be open to everything: When you see things that are outside of your comfort zone or beyond your realm of normality, remember that it isn't strange for those who live it every day. Keep an open mind and revel in the possibility that you've been doing it wrong your whole life. Travel can teach us a lot about the world and its inhabitants, but it teaches us most about ourselves.
14. Just say yes: If you are offered to come in for tea, to stay for dinner or to join in a conversation, say YES! Never close the doors to opportunity when you are travelling, because it is the unplanned experiences that become the unforgettable memories.
15. Plan to return: There are so many reasons why this is an important tip. If you plan to return, you won't rush yourself, you'll take your time and you'll allow the place to have a deeper effect on you. You'll be able to come back one day and learn even more, experience more and live more of the local culture. You'll make friends and say "I'll be back." You'll be able to dream of your favorite restaurant, beach or town until you come back. Returning is the best way to relive your travel dreams.
It may not always be easy to incorporate all of these tips into every trip you take, but if you can try just a few of them, we're sure that you'll have a much better experience. The most important thing to know about travel is that nobody knows the most important thing about travel. It's different for everyone and that's what makes it so incredible. Get out there and have your own experiences. Make your own friends and create your own life on the road. Your travels and your entire life will be better for it.