Nick and Dariece | October 19, 2015 11:00 PM ET
3 Affordable and Enjoyable Travel Destinations
All photos by Goats on the Road
When selecting travel destinations, most want to save money, and get bang for the buck as possible. This may not be a concern for luxury travelers, but for those in the budget or midrange category, it can be hard sometimes to find countries and cities where traveling on a shoestring is not only possible, but enjoyable.
These three destinations below are affordable, while offering great value for money as well.
Prague, Czech Republic
You may be surprised to see a European destination on this list! Most people think of Europe as a costly place for travelers, and while that's mostly true, with the U.S. Dollar being so strong right now it's an excellent time for Americans to travel there. Plus, there are many countries in Central and Eastern Europe that are always affordable, no matter the exchange rate, like the city of Prague.
Average Daily Budget: $36 a Day
• Attractions: $6 — Including one paid attraction plus any free sights.
• Food: $15.50 — Breakfast: $2.50, Lunch: $4.50, Dinner: $7, Extra (dessert/beer/wine): $1.50.
• Transportation: $2 — 90 minutes of transport.
• Hostel Accommodation: $12 — For a dorm bed.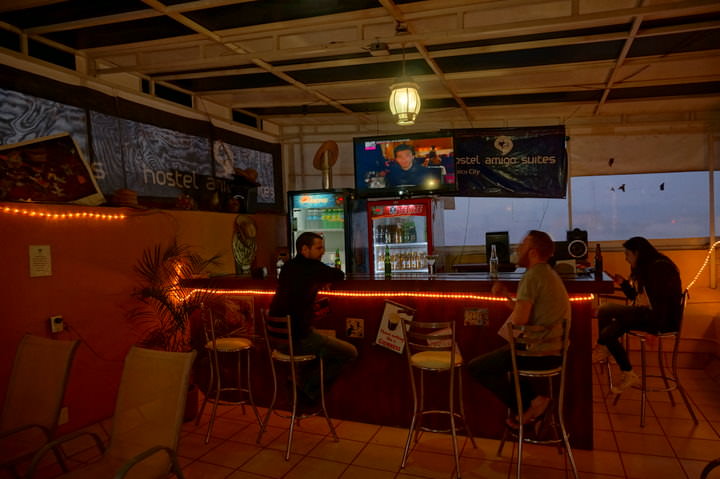 One of the great things about traveling to this European city is that most of your sightseeing will be free! You'll want to gaze up at the gorgeous buildings and architecture, and saunter down the lovely streets, all of which won't cost a dime. Many of the churches are free to enter as well.
Try to choose an accommodation option that includes a free breakfast. For other budget food options in Prague, head to the grocery store, the markets and the restaurants serving international cuisine (especially Asian), which is more affordable than the traditional Czech meals.
Transport is very affordable here, with a 3-day pass costing $13.20, while a 90-minute journey is $2.
If you're a couple, you may want to consider staying in dorm beds, as they are around $12 each a night, whereas a private double bed could cost upwards of $70. Another option for accommodation here, and anywhere in the world, is couchsurfing, which is free!
For more information on traveling to Prague, click here.
Lake Atitlan, Guatemala
When you think about traveling to a lakeside city, you typically think there will be hefty price tag attached to the destination. However, Lake Atitlan, Guatemala is one very affordable place!
Average Daily Budget: Around $27 a Day
• Attractions: $0 — Most entrance fees to the churches, markets and art galleries around the lake are free.
• Activities: $0 - $65 — You will need to budget in extra money if you want to scuba dive, or enjoy any spa treatments, but many hostels will offer free kayaking and yoga!
• Food: $10 — Breakfast: $2, Lunch: $2, Dinner: $5, Extra (dessert/beer/wine): $1.
• Transportation: $7 — This is for the furthest boat route, return.
• Hostel Accommodation: $10 — For a dorm bed.
As with Prague, try to stay in a hostel that will include your breakfast, or if it doesn't, head to the local market and purchase some fruit to eat in the morning. Streetside vendors serve up delicious BBQ chicken, guacamole, tortillas and grilled onions, which is very cheap ($1-$3).
To cut costs on alcoholic drinks, be on the lookout for happy hours around the village you're staying in. Because this is a budget/midrange destination, happy hours and specials are plentiful.
Transport around the lake is very affordable with boat rides to the next village costing $1.30. tuk-tuks within the villages are around $1.30 for one journey as well. You can't bargain with the boatmen, but you can with the tuk-tuk drivers.
Once you've reached your destination, the best way to get around is by foot — get some exercise!
Shanghai, China
You may think that this bustling metropolis is for businessmen and tour groups only, but it's actually an excellent city for backpackers, offering affordable food, accommodation and transport. To help cut costs, make sure to partake in the free activities, such as dumpling making nights at the hostels, exploring the Old Town, walking the pedestrian street/bund and dancing on the street with the locals!
Average Daily Budget: $33.50 a Day
• Attractions: $11 — This includes two paid entrance fees.
• Food: $10 — Breakfast: $1, Lunch: $1, Dinner: $3-$5, Extra (dessert/beer/wine): $0.30.
• Transportation: $1.50 — Riding the metro line, and one boat crossing.
• Hostel Accommodation: $10 — For a dorm bed.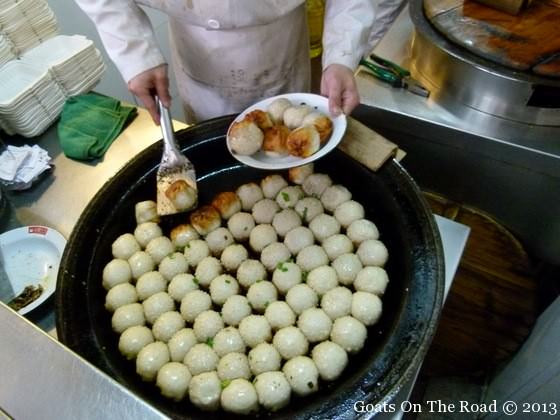 Many of the gardens, temples and viewpoints have an entrance fee in Shanghai, but there are many free activities as well. Make sure to ask at your hostel or look online for the latest events happening around the city.
Fortunately, even though there are 14.5 million people living here, transportation is very efficient. Most people opt to take the metro, which has a capped price tag of $1.42, to get around the city! The boat crossing the Huangpu River from the bund side is a mere $0.08 cents. Some people choose to take taxis, or the sightseeing bus as well.
As with anywhere in China, the food in Shanghai is very affordable. Soup dumplings are famous here with four massive, meat-filled morsels coming in at only $1. You will definitely be full from this one plate.
Roadside noodle and steamed bun vendors offer great food for around $1 as well. Fresh fruit and vegetables are available at the markets for a very low price, and if you want to have a sit-down meal, you can find cheap restaurants serving local food for about $3-$5. Beers in China are only $0.30 for a big bottle! What a bargain.
Which affordable destinations would you add to this list? Share with us below!