Nick and Dariece | March 24, 2016 9:00 PM ET
3 Common Mistakes Every Traveler Makes, and How To Avoid Them
Photos by Goats on the Road
Everyone makes mistakes when preparing and planning for a trip. It doesn't matter if you're a seasoned traveler, or are just starting out, it can happen to anyone. But, the good thing about making mistakes is that you learn from them, and after you have a few trips under your belt, the mistakes will become few and far between.
Here are some common errors travelers make, that can really put a damper on an otherwise great trip. Don't worry, we've provided the solutions:
Not having a combination of currency available
This is a big one. Many people think they only need plastic when traveling. Yes, you should have credit and debit cards, but you also need to carry American dollars and local currency as well. Credit cards aren't accepted everywhere in the world, and they definitely can't be used at small shops, restaurants or many guesthouses and accommodations. What if your debit card gets stuck in the ATM machine? What if your debit or credit card is put on "hold" by your bank?
It's a wise idea to have local currency and some American dollars for back up as well. You'll want to bring around $300 in cash, stashed in various places in your luggage, or other secret hiding spots. U.S. dollars are accepted worldwide, and can be exchanged for the local currency in a bind. If you have a combination of money available (credit card, debit card, local currency and some American dollars) you'll be set for any situations that may arise.
Overplanning your itinerary
When researching for your trip, you'll get excited about all of the amazing places to see, and all of the incredible activities that you can do. Many people think that the entire country, or city, sounds like a "must-see" and they end up planning to see everything, do everything and go everywhere. Planning is important, but what is more important is giving yourself some downtime when you're on the road, and allowing yourself to be spontaneous. If you're rushing from site to site, town to town, and have full itineraries each day, you'll end up being exhausted!
READ MORE: The Art of Traveling at a Snail's Pace
Of course, there are some situations where you only have 24 hours to explore a city, and in that case you may want to run around and see it all, but for a longer trip, it's just not feasible. Plan a few things that you absolutely must see, and figure out the rest when you are on the ground. Also make sure you consider travel time. You'll need to take buses, flights, or drives between your destinations into account, which many people often forget. That travel time needs to be assigned a place on your itinerary.
Not planning enough
Similarly with overplanning, underplanning can turn your trip into a nightmare. It's good to have spontaneity and not overly research a destination, however, if you don't plan enough, you may find yourself struggling while on the road. Many countries require you to obtain your entrance visa ahead of time. Sometimes, this can only be done in your home country, while other times you can procure the visa in the neighboring country of the one you want to visit. By not doing enough planning and research, you may find yourself traveling in the high season and end up not being able to find an available room. Or, you may learn that the buses, boats and trains that you want to take are fully booked.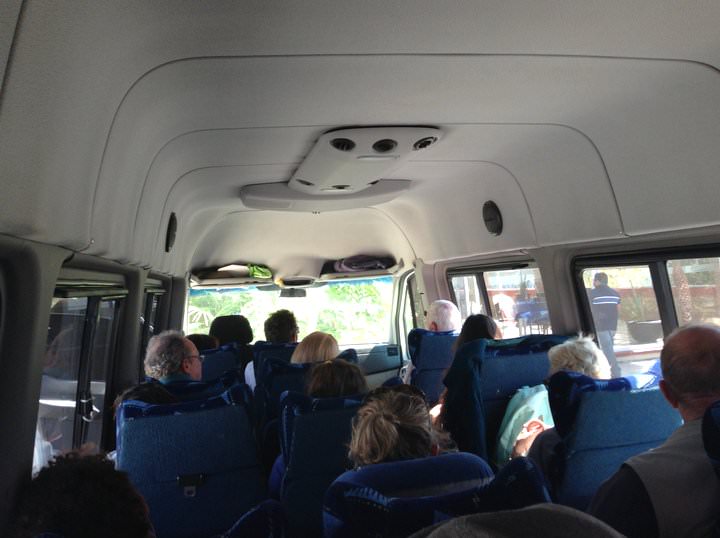 In Africa and South America, many of the countries there require you to show proof of vaccinations, such as Yellow Fever. If you do not have proof that you have this injection, you will be turned away at the border, or taken into a little room and be given the needle (no thank you!)
Another possible issue is the matter of exit transportation. Often when you land in a new country, they will ask you to show proof of your exit ticket — proof that you will be leaving their country. If you have a round-trip booked, then this isn't an issue, but if you plan to move on by bus, it can be.
READ MORE: 10 Essential Items for Every Backpacking Trip
To avoid these potential problems, make sure you think about your specific travel months. Are there any festivals happening during that time? If so, maybe you want to change your dates. If you don't want to change and you do want to visit during the popular months, make sure to book your accommodation online in advance, and perhaps book your transport as well. Read up on the required entrance and exit laws, and make sure you have the necessary vaccinations and visas sorted out.
Have you ever found yourself in a destination only to realize that you hadn't done enough planning or research before arriving? Have you over planned and found that the trip was too jam-packed? Tell us about it in the comments.