Nick and Dariece | September 28, 2015 10:23 AM ET
3 Must-Visit Tropical Destinations
Photo courtesy of the Grenada Board of Tourism, all other photos by Goats on the Road.
If you're looking for a relaxed, tranquil part of the world as a travel destination, look no further than the tropics. In most tropical destinations, time moves at a slower pace and the residents have a chilled-out, laid-back approach to life. We've been living and traveling in tropical destinations for almost two years straight and truly feel as though there's no better place to be! There are many excellent tropical destinations for travelers, but here are our three favorites:
Grenada
Grenada is a very special Caribbean island in that not many people have heard of — for the time being. Even though the little island is in a prime tourist region, not many people venture this far south. Due to Grenada's lack of tourism, it has retained its raw, authentic vibe.
Why Grenada?
The main reason that most people travel to the tropics is to find a world-class beach, which Grenada most definitely has! Grand Anse Beach is a tranquil, two-mile stretch of sand, which offers visitors the perfect spot for sun tanning, snorkeling and swimming. The Caribbean Sea is turquoise blue and as clear as a pool, exactly as you would expect to see on a postcard. This is where most tourists choose to stay, as there are many hotels, restaurants and amenities nearby. Check out our video of the gorgeous Grand Anse Beach here.
Grenada offers travelers much more than just a beach, this we know firsthand. We've been living here for a year now, and intend to return again next year for another five months! Peel yourself away from the picture-perfect beach and head inland to the Grand Etang National Park. There are many trails here, ranging from easy to advanced. If you're unfamiliar with the area, you can hire a guide to show you around. Some of the paths here aren't well-marked, so you may not want to hike alone. This park is the ideal spot for trekking, swimming in waterfalls and bird watching.
Aside from the beach and National Park, the people in Grenada are wonderful, the West Indies cuisine is delicious (try roti and doubles), the festivals (such as Carnival) are colorful and the vibe here is ultra relaxed, with "liming" (the act of doing something, or nothing, either with friends or alone) being commonplace.
Thailand
Known as the "Land of Smiles," Thailand is one of our favorite countries to date. Perhaps this is because it was the first stop on our 13-month backpacking trip (which ultimately led to our full-time travel lifestyle), or maybe it's just the simple fact that this is a traveler's paradise!
Why Thailand?
This is an excellent destination for all travelers, of all ages, and with all budgets. Thailand offers activities, sights and accommodations that will suit everyone's needs. The main draws of traveling here are the friendly people, the fantastic cuisine, the temples, and the beaches!
Thailand's north, where hill tribes dwell in traditional clothing, is more authentic. It's also where you'll find the best jungle and trekking options. Being out in nature anywhere in the world is a good way to rejuvenate the soul, but there's just something special about the jungle. Wandering through the lush trees, while hearing the sounds of frogs croaking, birds chirping and bamboo creaking really gives you a sense that you're right in with nature. We suggest doing a multi-day hike around the Chiang Mai area to really enjoy the peace and quiet.
If hiking isn't your thing, then consider visiting one of the 40,000-plus Buddhist temples around the country. Don't miss the White Temple of Chiang Rai, Wat Arun in Bangkok and Wat Mahathat in Sukhothai.
Apart from hiking and visiting temples, many people come to Thailand to party, chill out and play on the beautiful beaches of the south. In fact, the movie "The Beach" was filmed on Maya Bay. However, we don't suggest visiting that particular bay, as it's very busy. Instead, head to Koh Phangan (which is quiet outside of the Full Moon Party), and Leela Beach, in particular is gorgeous. The island of Koh Tao is an excellent spot to get certified for scuba diving, while Krabi offers excellent rock climbing and lovely beaches.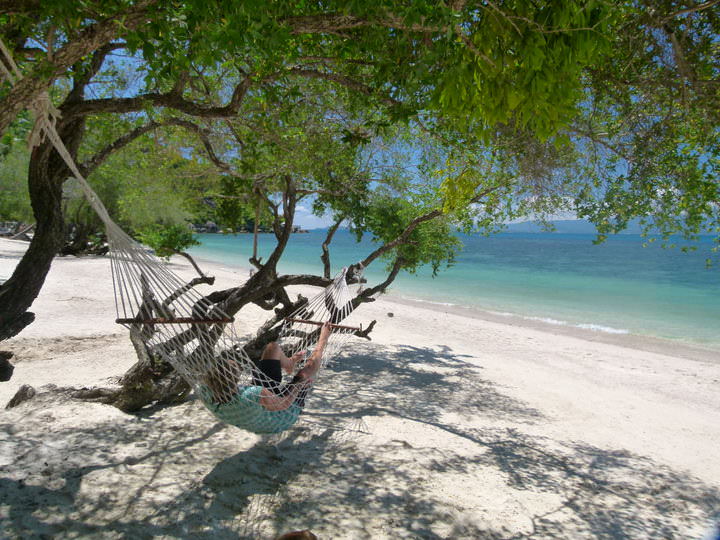 Yucatan, Mexico
Mexico as a whole is an incredible destination, but in particular, the tropical area of the Yucatan Peninsula is a place that should be high on your "to-go" list! Why the Yucatan? Many people choose to stay in resorts while traveling in Mexico, but we definitely recommend visiting independently.
The Yucatan is an easy area of the country to get around in, with transportation options being plentiful, comfortable and safe. The small boutique hotels are very affordable and the service is excellent. In addition to the fact that traveling here is easy, you'll also enjoy the mind-blowing history and ruins, the fantastic food, the welcoming people and the gorgeous coastline!
Many North Americans head south in the winter in search of sand, sunshine and siestas. The beaches of the Yucatan are an excellent spot to spend your vacation. Although the popular destinations of Cancun and Playa del Carmen may sound appealing, try to go somewhere less touristy. We highly recommend the islands of Holbox and Mujeres.
Isla Mujeres is located just a 20-minute boat ride from Cancun, but seems worlds away. It's much quieter, yet it still has the incredibly white sand and Caribbean waters that you associate with Cancun. The scuba diving here is excellent as well.
Isla Holbox is just a 30-minute ferry ride away from Chiquila, which is very off-track and quiet. Here you can laze on the beaches, go snorkeling, saunter through town or just swing in a hammock.
There are over 4,000 Mayan sites spanning the Yucatan and into Central America. Don't miss the ruins of Tulum (which are located right on the sea), Coba in Quintana Roo, Palenque Ruins in Chiapas, and of course, the Wonder Of The World, Chichen Itza. Once you've seen one ancient site, you'll be left wanting more.
If gorgeous beaches and ancient sites aren't your thing, then head to one of the Spanish colonial cities, such as Merida or Valladolid, which have beautiful architecture and colorful buildings.
To top it off, the food of the Yucatan is outstanding. Make sure to try these 16 dishes during your visit.
Let us know — are you a tropical traveler, or do you prefer the cooler climates?