Nick and Dariece | October 29, 2014 11:00 PM ET
3 Reasons To Stay in an Apartment Instead of a Hotel
After five years of travel, we've really started to move away from hotels and are now spending more and more time renting apartments. Of course there are times that you are only staying in a city for a few nights and there's no need to go house hunting, but if you are planning on lingering for a week or more, here are three reasons to consider renting an apartment instead of a hotel.
1. Costs
Let's face it; hotels can be expensive and the costs can add up quickly. No matter where you are in the world, if you're staying for a week or more, you'll end up paying a lot less in an apartment. The longer you stay, the cheaper your apartment will be. For stays of one week to one month, you may have to pay the "holiday fee" for your apartment, but it will still be cheaper than a hotel. If you stay for a month or more, you can expect to pay the local rental cost, which will probably cut your accommodation costs in half!
Also, if you're living in an apartment instead of a hotel, you'll have a kitchen. This means that you'll be able to cook a few meals for yourself, rather than always having to eat at restaurants. It's always great to sample local dishes and we highly recommend that you eat as much of the nation's cuisine as possible, but if you cook just a meal or two at home, you'll start to see some real savings.
2. Local Neighbours
This is probably the best part about having an apartment. In a hotel room, your neighbour is likely another traveler who will be leaving in a day or two. In an apartment, your neighbours will most likely have lived there for quite some time and you'll be able to become friends with the locals.
This will give you a more authentic feel for the destination. You'll probably be invited to their homes, out for dinner or maybe even for a barbecue picnic in the park! Travel is better when you leave your destination with a greater understanding of the local people and how they live. What better way to learn about a country than to live among the people and make friends with them?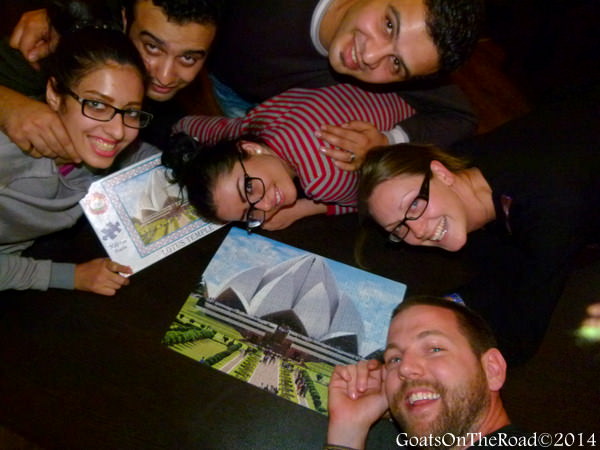 3. Size
Most hotel rooms are small, cookie cutter places with just a couple of pieces of furniture and not too much room to move around. When you're shopping for an apartment, you'll find that most of them are much larger than your average hotel room and you'll be able to choose a place that's right for you. Remember, if you're staying for a month or more, this will be your home so make sure you find something that's large and comfortable for you to stay in long-term.
Photo: Our Apartment in China, $350 USD / Month. Much Larger Than Most Hotel Rooms!
Conclusion
There's no doubt that staying in an apartment is a great way to immerse yourself into the country you're visiting. The next time you're on the road, look into renting an apartment instead of a hotel. Many people use sites like AirBnB.com or vrbo.com to find their temporary homes abroad, but keep in mind that sites like these target holiday makers and therefore are much more expensive than those found once you arrive.
We highly recommend you arrive in your destination, have a hotel booked for a night or two, and spend those days looking for an apartment yourself. That way, you'll be able to see the place first hand, and you'll DEFINITELY find a much better rate!
Are you planning a trip to Mexico? You can enhance your trip by travelling to Mexico independently rather than in a resort!
Do you like to stay in hotels or apartments? Please tell us why in the comments below!