Nick and Dariece | February 29, 2016 9:00 PM ET
3 Things to Consider When Planning a Trip to Eastern Europe
Photos by Goats on the Road
Eastern Europe is a fascinating destination, one that is often overlooked by travelers who prefer to stick to the more popular western countries in the region, such as France, Italy and Spain. However, those who choose to venture east will be rewarded with unique cultures, cheap prices and an authentic travel experience.
Note: There are many disagreements when it comes to listing the countries of Eastern Europe, but for the purpose of this article, we will draw a vertical line from Wroclaw, Poland, and all countries to the east will be included. This is based on geography, not politics.
There are many things to consider when planning a trip anywhere in the world, and the same goes for Eastern Europe. Here are our top three things to think about:
1. The Route
Unless you want to spend all of your travel time backtracking, the route is the first thing you should consider when planning. Many people choose to fly into Istanbul first and make their way west from there, as it's a well-connected travel hub. Another option is to fly into Germany and make your way east from there.
READ MORE: 4 Underrated and Oft-Overlooked Regions of Europe
If you've booked a return flight, consider making your journey a "loop."
When deciding on your route, you should think about the following:
Events: Europe is an excellent destination for taking in festivals and cultural celebrations. Music festivals in the summer are plentiful as are wine and beer festivals, while the period around Christmas and Easter offers large celebrations.
Some of the top cultural gatherings include the Beer Festival in the Czech Republic from May 2-23, the Christmas markets of Prague and Budapest at the end of November through December, and the fascinating Easter markets and celebrations in Poland, Hungary and Romania. Also, don't miss Epiphany in Macedonia!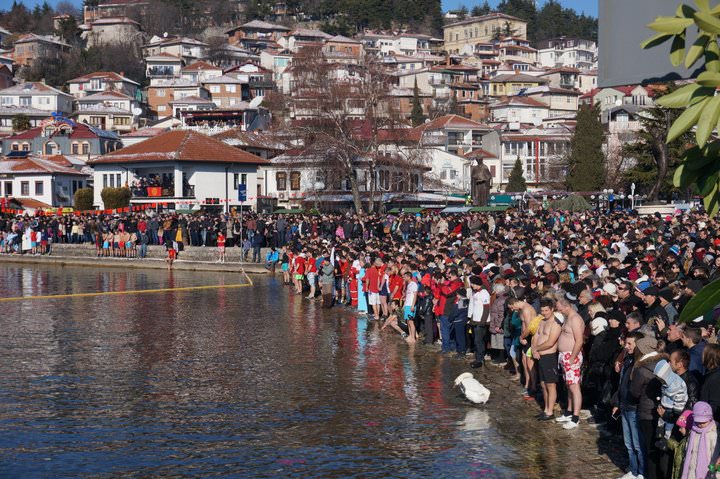 PHOTO: Epiphany on Lake Ohrid, Macedonia
Weather: Eastern Europe can be visited year-round depending on your interests. If you're into skiing and winter activities, then head to the hills of Macedonia, Slovakia and Serbia (to name a few). If you would rather avoid the cooler temperatures, stick to the Mediterranean countries of Croatia, Greece and Albania, during the winter months, or travel in the spring/summer.
Transport: You'll want to figure out which countries are the best connected before picking your travel route. The Balkans (Croatia, Bosnia and Herzegovina, Slovenia, Serbia, Montenegro, Kosovo, Macedonia, Romania, Bulgaria, Albania, Greece, and the European part of Turkey) aren't well connected by train. Traveling by plane, bus or boat are the best options here.
The most centrally located countries of Poland, Czech Republic, Hungary and Slovakia are better connected by train, which is an excellent way to travel while enjoying the scenery.
2. Transportation
There are many ways to get around Eastern Europe. You can travel by plane, train, bus, boat or car. Although not usually the cheapest mode of transport, traveling by train is a very popular way move around this region, while having a rental car gives you that extra bit of freedom to be able to explore the hidden gems and off-track spots. Check out EconomyBookings.com for cheap rentals.
If you will be renting a car, check to see if you will need an International Driver's License, as some countries in this region require you to have one (Albania for example). This can be obtained quickly and easily in your home country before departure.
For train travel, Europeans should check out Interrail, while non-Europeans can book with Eurail. There are some excellent train passes available, offering unlimited (or limited) travel over a certain period of time. You can also opt for a "one country pass" which allows you to travel for a predetermined period of time, in one country only.
3. Insurance
When traveling anywhere in the world, it's important to make sure that you're covered in the event of a medical emergency. Ending up in the hospital would be horrible, but having expensive bills to pay when you are released would be even worse.
We recommend World Nomads Insurance because they cover many adventurous activities that other insurers do not. Plus, you can purchase, or extend your policy while on the road. Many insurance companies require you to be in your home country before a policy can be issued.
READ MORE: Hoteliers Building in Eastern Europe
Something else to think about is vehicle insurance. If you book your rental car with your credit card, normally the damage collision waiver fee is covered. This is a fee that rental companies always tack onto the cost of booking, but if you purchase with your credit card, you won't need to pay the extra charge.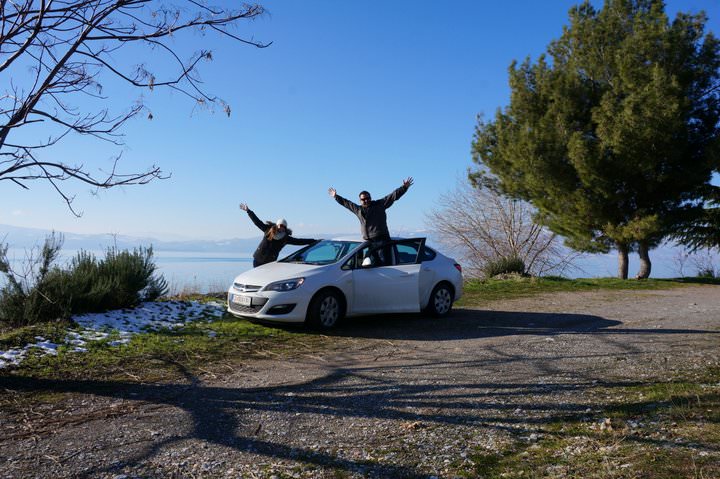 Contact your credit card company and see if you are covered.
Preparing for a trip to Eastern Europe can seem a bit overwhelming due to the amount of countries in the region, and various modes of transport (or lack thereof). However, planning is all part of the fun and once you're on the ground any worries you had will melt away.