Nick and Dariece | May 09, 2016 11:00 PM ET
3 Travel Items That Will Save You Money On The Road
Travel can be an expensive hobby, there's no doubt about that. But these days, there are so many unique gadgets, apps, and items that will help you save money on the road. We're constantly on the lookout for gadgets and gear that will not only improve our travel experience, but will help us to save some cash as well.
Check out these three items which will help to keep some of your hard-earned money in your pocket!
1. The Handpresso Machine
This is the coolest piece of kit in our backpacks at the moment! Basically, the Handpresso is a handheld, portable espresso machine. For you coffee lovers out there who stay at hostels, go camping or trekking, or travel by train (among other things), then this machine is what you need in your bag.
You can either purchase your own bag of espresso coffee grounds, or opt for the pods that you can purchase from Handpresso directly.
Once you have your coffee grounds sorted out, all you need to do is "pump" the Handpresso to create pressure (as you would a bicycle pump), fill the machine with a little bit of hot water, put the pod on top of the water, put on the cap, hold the Handpresso over a cup, and release the pressure valve.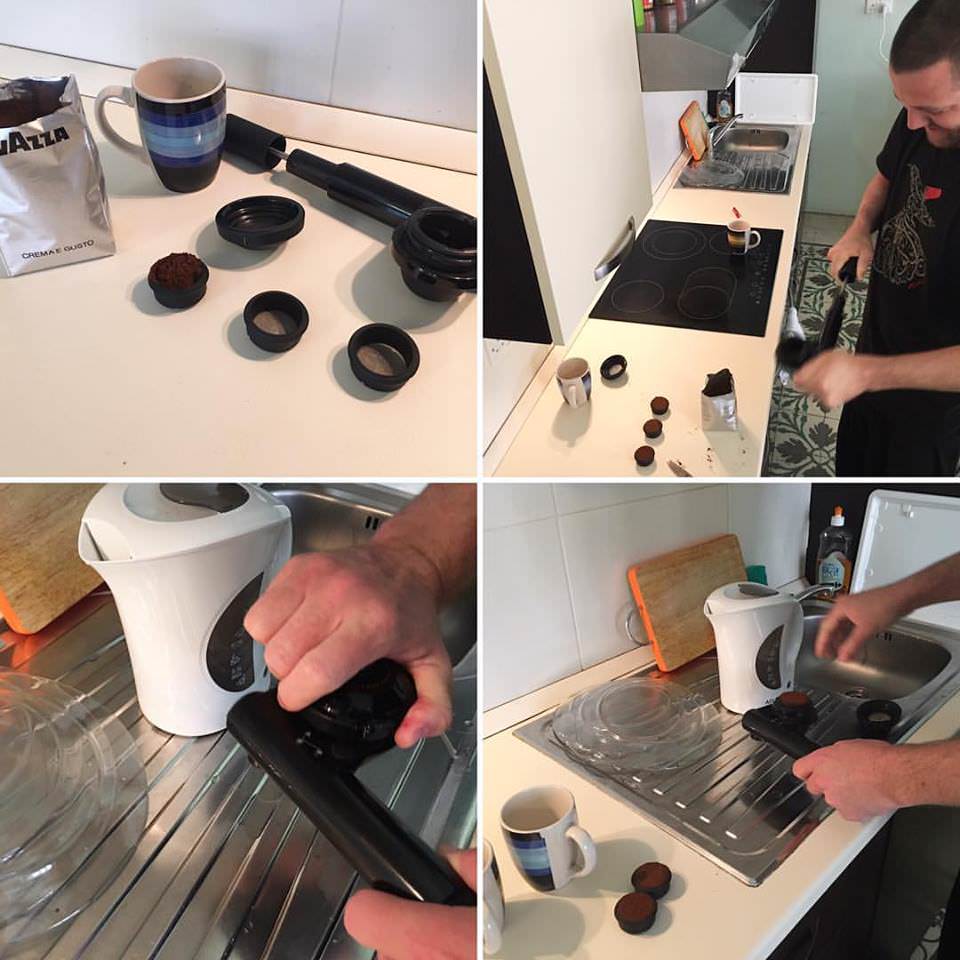 After just a few moments, the perfect shot of espresso will be poured from the machine into your coffee cup. You can either enjoy the shot the way it is, or add some hot water or milk to create an Americano or a latte.
The cost of a coffee at a cafe can range from $3 - $5 depending on where in the world you are. If you're a coffee lover, spending that much money each day can really add up. But, if you just purchase a bag of coffee and this machine, you'll save lots of money, and have great tasting coffee right at your fingertips.
Highly recommended!
Click here to learn more about the Handpresso, and click here to purchase it.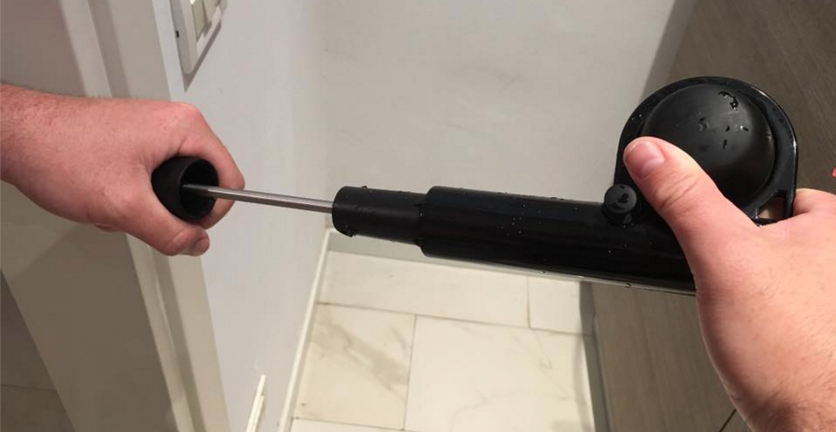 2. Luggage Scale
Unfortunately, paying for your luggage on flights (and snacks, and your seat...) has now become the norm rather than the exception. There used to be a couple of airlines in the USA which didn't charge fees for checked bags, but nowadays, except for Southwest Airlines and AeroMexico, you'll be hard pressed to find an airline that will give you free checked baggage.
Not only do you have to pay for your luggage regardless of the weight, but if you go over the weight allowance of the bags (both checked and carry on), you'll have to pay extra, which can be upwards of $50!
To avoid any surprise fees at the check-in counter, purchase a luggage weigh scale and weigh your bags at home before arriving at the airport. All you do is clip the scale to the handle of your suitcase or bag, and lift it up off the ground. The digital scale will then display the weight of your bag. From there you can move around your items to meet the weight requirements, or leave them behind.
Click here to learn more about luggage scales.
3. Portable Glasses
For those of you who are wine lovers, or like to have cocktails once in a while, consider getting yourself some travel glasses! These "glasses" are actually made from silicone, meaning that they are completely durable, flexible and won't break while in your bag.
Having easy to wash, to-go cups that you can pack with you is an excellent way to save money. Rather than going for drinks at a bar (which will usually run you $3 - $6 each), you can purchase a bottle of wine at the supermarket, or a bottle of your favorite spirit and a mixer, and enjoy a drink at a fraction of the price.
In most countries around the world (not including Canada, the USA and Australia), drinking alcohol in public places is allowed. Purchase your preferred bottle of wine and enjoy your sundowner at the beach, in a park, or wherever you want to...while saving money at the same time.
Click here to check out these portable glasses.
Which budget saving items do you travel with? Share your best products with us in the comments below!