Nick and Dariece | December 25, 2015 10:00 PM ET
3 Unique Hotels to Consider for Your Mexican Beach Vacation
Photos by Goats on the Road
Although Mexico has some incredible resorts lining its Pacific and Caribbean coastlines, there are many small hotels, hostels and guesthouses, which are often overlooked. Whether you're traveling to Mexico for one week or one month, consider these three unique accommodation options around the country.
Hotel Las Palmas, Isla Mujeres
Isla Mujeres (Island of Women), is an excellent alternative to the busy tourist city of Cancun. After just a quick 20-minute ferry-boat ride, you'll find yourself at this pristine island. The northern end of Isla Mujeres is where most of the restaurants, hotels and shops are, not to mention the best stretches of sand.
Hotel Las Palmas is owned by a Canadian family, with three generations of women running it! The mother and daughter are very friendly and welcoming, while the young child will surely take after her mom and grandma when she's older! We love the family feel of this place, plus the Mexican staff that work here are also very warm and are constantly smiling.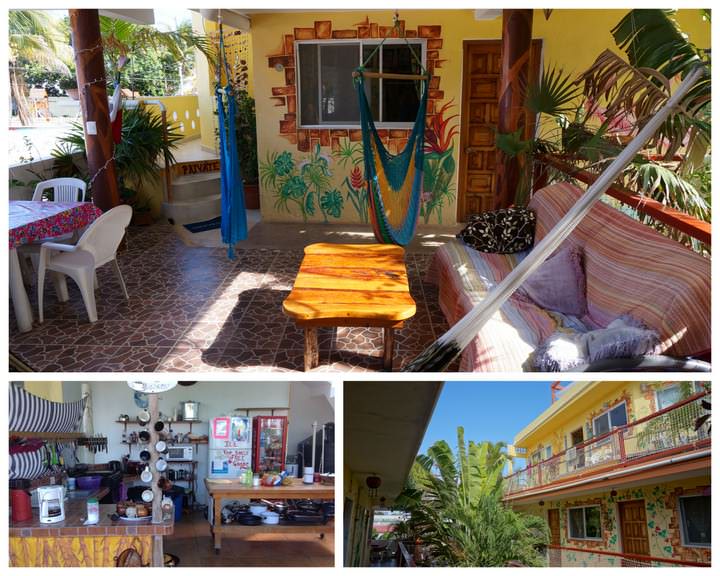 The rooms here vary from budget to midrange. At the lower end of the spectrum, you can find basic rooms for $50 a night, while the penthouse rooms here go for $150 a night.
We recommend the King Room, which is $100 a night. The bed is large and comfortable, there is an attached bathroom and a fridge in the room. This king room includes air conditioning, Wi-Fi and a TV as well. As an added bonus, there is a rooftop area with common kitchen for guest use, and many areas for relaxing in a hammock. This is what makes the hotel so unique.
Hotel Las Palmas is in a great location, just a three-minute walk from Playa Norte, which is the best beach on the island. Directly across from the hotel is a group of food stands, which serve up some fantastic, authentic Mexican cuisine! The food is affordable and fresh. Plus, they even have breakfast, so you can roll out of your comfortable bed at Las Palmas, and go straight for a meal. Click here to learn more.

Hostal Losadeli, Puerto Escondido
If there ever was a hostel which deserved a mention, it's this one! Many people choose to stay in the main town of Zicatela when traveling to Puerto Escondido, but we highly recommend staying closer to the beaches of Playa Manzanillo, Puerto Angelito and Playa Carrizalillo. These three beaches are safe for swimming, while the larger Zicatela is more for surfing and is actually quite dangerous for swimmers.
Hostal Losadeli is about a 15-minute walk from the furthest beach, Playa Carrizalillo. It's also only a 10-minute walk to some fantastic restaurants and bars! The location is excellent, but what makes this hostel so great is the staff and the grounds. There is a clean outdoor pool here, an eating area and a kitchen that guests can use. The rooms vary from dorms to privates, and there are discounts for longer stays.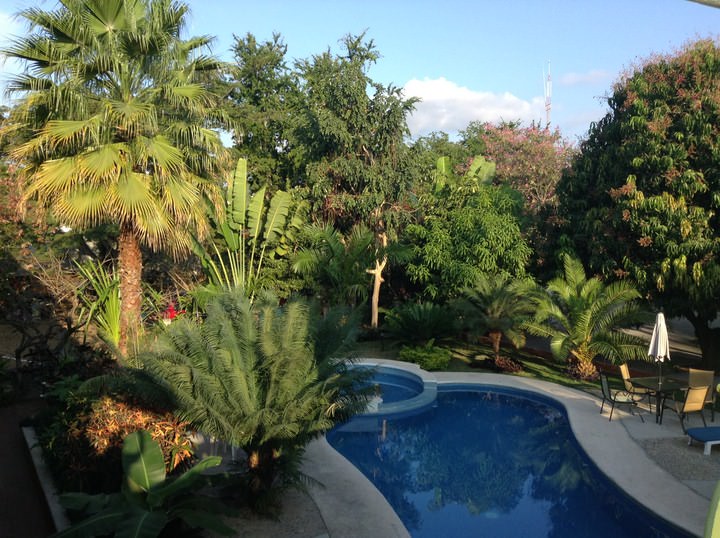 The rooms here cost 600 pesos a night ($36), are spacious and clean and the private rooms have an attached bathroom. Plus, rooms are cleaned daily. The staff here are friendly and informative, which is especially important if you don't speak any Spanish. We highly recommend this little gem, no matter your travel style or budget.
Hotel Catedral, Puerto Vallarta
To date, this is still one of our favorite boutique hotels. Hotel Catedral is tastefully decorated, with artwork adorning the hallways and colorful pillows lining the beds. There's a central courtyard here, with vines winding their way down from the railings above. This is a spot where guests can gather to use their laptops, enjoy coffee in the morning or just relax.
The rooms at this hotel vary, so make sure to have a look at a couple before deciding which one you want. Keep in mind that a portion of the hotel faces the main street, so if you're looking for a quieter stay, maybe choose one of the rooms that faces the side street.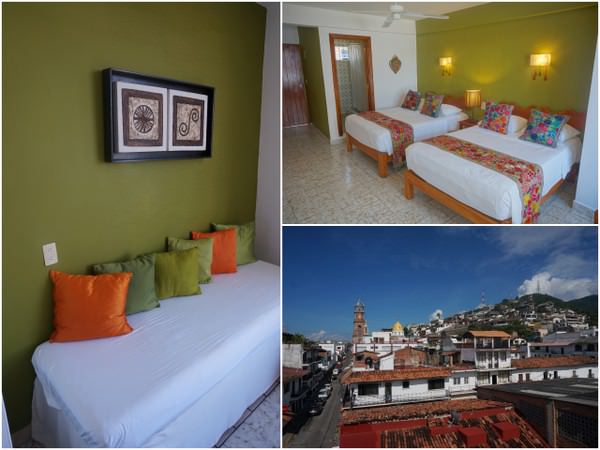 Most rooms have two double beds, with colorful bedding and pillows. Attached bathrooms are included, as is Wi-Fi, air conditioning and a flat screen TV. On top of having nice rooms, the staff at Hotel Catedral are very helpful and welcoming — you'll even receive a glass of fresh juice when you arrive! We highly recommend this boutique hotel for your trip to Puerto Vallarta. The location, staff and rooms are all excellent.
Which hotels would you recommend for tourists during their stay in Mexico? Share with us below.