Nick and Dariece | September 10, 2014 1:00 AM ET
5 Cultural Quirks From Around The World
The world is full of amazing cultures, many of which have unique customs that have carried on throughout the millenia. Travel allows us to witness other ways of life and to learn from them. Sometimes the habits are so far from what we know at home, that they seem strange or even offensive to us, but that's just the way things are in certain parts of the world. Who are we to judge?
Entering a country as an intrigued spectator can allow us to learn from other cultures and even though we may cringe at the thought of some quirks, they are what make travel so incredible.
1. Bride Kidnapping: In Kyrgyzstan, bride kidnapping is still very much a part of day-to-day life and it is exactly what the name would suggest. Women are often abducted from their homes or from public places. The captors are usually a hopeful groom, wishing to marry the stolen woman. She is brought back to the family's home where they continuously harass her to take the suitor's hand in marriage.
These altercations have sometimes turned violent but on most occasions, the woman submits and agrees to become the bride. The family places a wedding veil on the new bride's head to finalize the agreement. Although bride kidnapping is technically illegal in present-day Kyrgyzstan, it is still a common occurrence throughout the country. Almost all elderly women speak of the day they were kidnapped, while younger men look forward to the day that they can steal their own bride.
Photo By Evgeni Zotov via Flickr
2. Chinese Pregnancy: When a woman has a baby in China, it is common for her to be kept in the house for a month or more. Many Chinese people believe that a mother is very susceptible to sickness and disease following childbirth and therefore the parents and grandparents of the new mother will often lock the doors and make sure that she stays inside.
If maternal imprisonment isn't interesting enough, when a child is born in China it is automatically 1-year-old on its day of birth. A child then becomes one year older on the date of spring festival... not on his or her birthday. Therefore, if a child is born a day before spring festival, then the day after he or she would be 2 years old, even after only being alive for 2 days! This is just one of many quirks of the Chinese culture.
3. Stepping On A Mongolian's Foot: In Mongolia, if you step on a person's feet by accident, it immediately means war. That is why every Mongolian will quickly rush to shake your hand after such an offence has occurred. If you step on a Mongolian's foot and fail to shake his or her hand, you should prepare for battle! There are many other cultural quirks in Mongolia that you should know about before travelling to this nomadic land.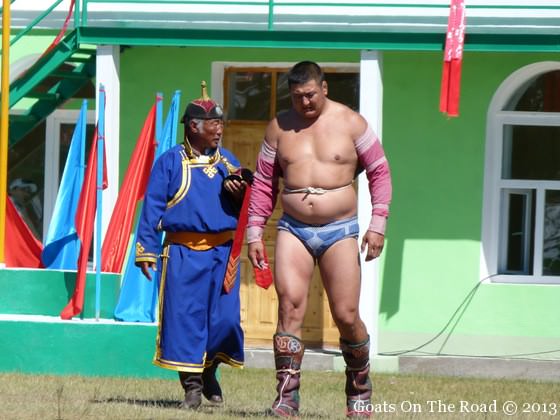 You wouldn't want to step on his foot!
4. Taroof in Iran: In western countries, it is not uncommon to deny a generous offer at first, just to be polite. In Iran, this act of consideration is taken to an entirely new level. If you are offered something in Iran, then you should deny it three times to avoid accepting an offer that the best ower cannot afford.
Example:
-You don't have to pay for this taxi ride.

No, I insist. I want to pay.

-Really, you are a good man. No need to pay.

No, I have money here. I would like to pay you for the ride.

-Your money is no good here.

No I must pay. I insist that you take my money.

-Okay thank-you.
A nice cafe in Iran
This is the typical exchange of generosity in Iran and although it happens less with the younger generations, it is still an important part of culture in the country. For travelers visiting Iran, taroof is an etiquette mine field that should be navigated carefully. Although Iranians understand that foreigners may not know the rules of taroof, it is still considered extremely rude to accept a generous offer on the first try. A traveler who accepts a free taxi ride has definitely offended the poor taxi driver who was simply following his rule of taroof.
5. Sorcery in Mozambique: Sometimes western medicine is too expensive, or it is unable to cure certain ailments. In Mozambique and many other parts of Africa, magic is often a family's only option. Curses can be conjured and sickness can be conquered by the words of a gifted sorcerer. Also, there are times when laws do not properly punish the criminals for their crimes, and sometimes the victim's family will call on a sorcerer to curse the evildoer.
These are just some of the many cultural quirks that make our world so diverse! Listed here are some of the stranger customs travelers may come across, but there are also many quirks that we could all learn from. Like the hospitality of an Egyptian, the communal support of an African village, and the revered family ties of an Indian household. Travel allows us to peer into these new lifestyles and gain something from each of them.
Do you know of an interesting cultural quirk? Please share with us in the comments below.