Nick and Dariece | April 04, 2016 9:00 PM ET
5 Easily Accessible Beaches in Cuba
Photos by Goats on the Road unless otherwise noted
Cuba is the largest of the Caribbean islands, and it comes as no surprise that its shores are lined with amazing beaches. Not only that, but there are many smaller islands located offshore, which are relatively undeveloped and offer incredible snorkeling and diving. Many of Cuba's best beaches and islands are very difficult to reach due to poor transport options, or lack of information available. But these five beaches and cays are easy to reach and are absolutely stunning!
Varadero
Let's start with the most obvious of the bunch. Varadero has long been a tourist hotspot, with Canadians and Europeans flocking to these sandy shores every year. Varadero is mostly popular with all-inclusive resort goers, but there are many casa particulares here as well for the independent traveler. The beach here is actually located on a peninsula, which spans 12.5 miles and is just 0.75 miles across at its widest spot! More than one million tourists visit Varadero annually. It's an obvious choice for Canadians, due to the direct flights from Canada, and the incredible beach on offer. Apart from lazing on the pristine sands, you can visit the offshore cays, or go scuba diving, yachting and deep-sea fishing.
Photo via Wikimedia Commons
Cayo Jutias
Most likely, you're going to want to spend some time exploring the countryside of Vinales. Luckily for you, there is a beautiful cay located nearby! A trip to Cayo Jutias will take you about one hour by car, or around two hours by scooter. There are day trips and tours that you can join which will take you here, or you can choose to rent your own wheels.
The cay is actually attached to the "mainland" by a causeway, so there is no need to take a boat. The beach here is very long and excellent for walking. The water is clear, fairly shallow and calm. There is one scuba diving shop as well, kayaks are available for rent, and you can also go snorkeling. If you're hungry, there is a restaurant and one small bar.
Playas del Este
This stretch of sand is a definite must-see during your trip to Cuba. Located just 20 minutes outside of Havana, you'll find over five miles of beach for you to choose from! Playas del Este is not developed, but there are a few hotels for you to stay at if you choose. Most people opt to go here on a day trip from Havana. You can take bus number T3 from Central Park, or you can take a taxi. The beach at Santa Maria del Mar is probably the nicest one.
READ MORE: Havana: A Tourist's Mini-Guide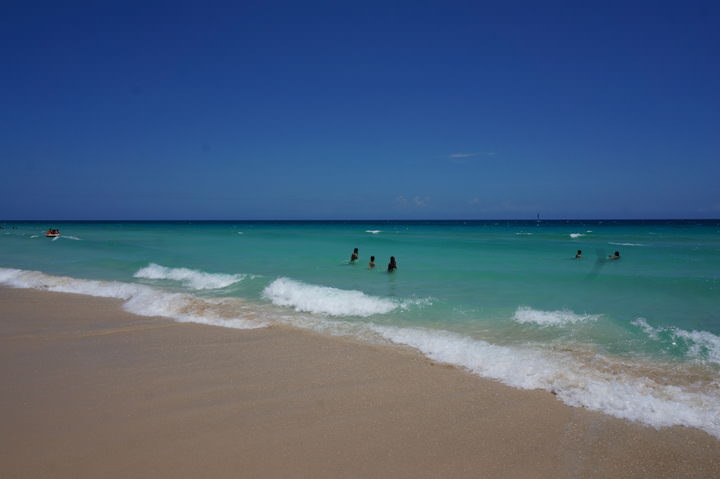 Playa Ancon
Like Havana and Vinales, most people have Trinidad firmly planted on their Cuban itinerary. Playa Ancon beach is located just a 10-minute ride away and you can take the shuttle bus there, or hire a taxi. There is 2.5 miles of beach here, with a few little huts sporting shade-providing palm thatching. You can choose to lie out your towel here for free, or you can hire a lounge chair for the day from one of the resorts for just $2.
There are only a couple of resorts here, and they will serve some basic food (sandwiches, pizza) to non-guests. There is a really good bar serving up mojitos and pina coladas. But apart from that, there aren't many options. Make sure to bring some food and water from Trinidad.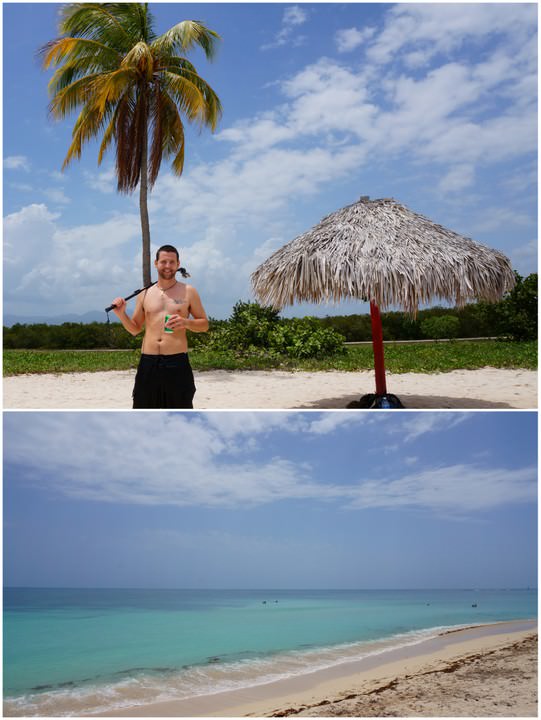 Cayo Levisa
This beach is easiest to reach from Vinales, although you can get here from Havana. From Vinales, take a bus/taxi to the port, and then a 30-minute boat ride to the cay. The boat leaves from the Palma Rubia seaport at 10 a.m. and 6 p.m. You can arrange the ferryboat and tour with your casa or with Infotur if you don't want to do it independently. The cay is quite secluded with a small resort and around 1.5 miles of beach. However, there are 23 dive sites located just 300 feet offshore! If you're not a diver, the snorkeling here is excellent as well.
READ MORE: Cuba Cruises are Officially on the Way in May from Fathom
Photo via Wikimedia Commons 
There are so many incredible beaches in Cuba, these five barely even scratch the surface. When planning your trip to Cuba, make sure to try to see some of the beaches and islands that are lesser-known, and a bit more difficult to reach — it'll make for one fun adventure!