Photos courtesy of Goats on the Road
If you've ever spoken to someone who has traveled to Cuba, more often than not, they spent their holiday at a resort — which means they also ate the food there.
When planning our trip to Cuba, we were told the cuisine in the country is awful and that we'll need to bring some salt and spices to liven up our meals ... and, you guessed it, those naysayers had spent their holiday in a resort.
So, when it came time for us to travel independently in Cuba, we were a bit apprehensive about the food, but were pleasantly surprised at what we found. Here are 5 of our must-try meals in Cuba.
Ropa Vieja
This is the national dish of Cuba, and is a must-try on your trip to this island nation. Shredded beef or lamb is stewed down to perfection in a mixture of tomato sauce, onions, garlic, green peppers, cumin and cilantro. It's typically served with a side of rice, beans, salad and plantain chips. We once had it served to us in a hollowed-out pineapple! That was different. Our favorite version of this dish was found while traveling around Havana, at Paladar Dona Eutimia in the Havana Vieja area.
Lobster Tail
The seafood options are abundant in Cuba. If you go to this Caribbean island and don't sample some of the seafood, you will be missing out. In North America and other parts of the world, lobster tail usually costs a small fortune at a restaurant. But in Cuba, it can be had for around $15, complete with side dishes!
Sloppy Joe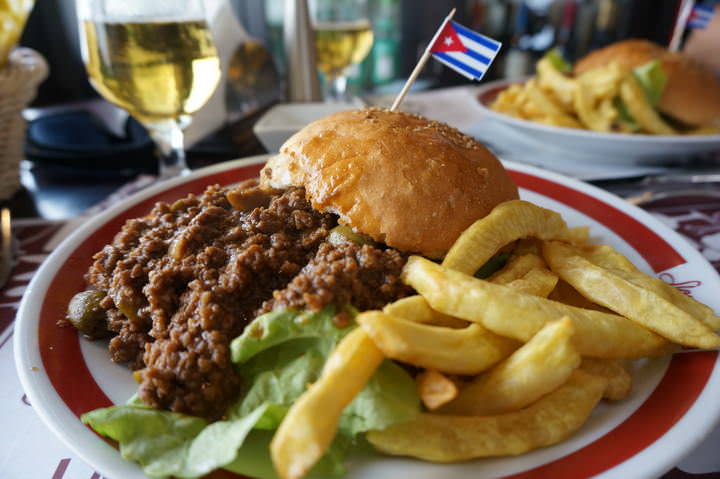 Did you know that the Sloppy Joe sandwich originated in Cuba? It's true. The messy, ground beef and tomato sauce meal, tossed haphazardly onto a hamburger bun is from here! There's a restaurant called Sloppy Joe's in Havana and that's where you can find this famous meal, as well as some other great foods. The bar is very nice, the food is delicious, but the service and staff are pretty bad. Don't expect much, except for scrumptious meals.
Anything at a Casa
A unique aspect of traveling to Cuba is the casa particular (homestay). If you stay at one of these casas (and you should), then you'll be lucky enough to try out the home-cooked food. This is the best cuisine in all of Cuba. Chicken, fish or pork will typically be on the menu and will be accompanied by more rice, beans, vegetables and salad than you could possibly eat!
Enchilado de la Casa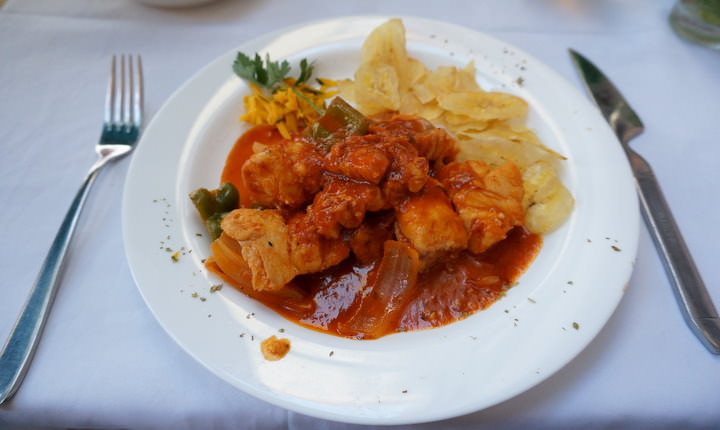 This meal consists of fish sauteed in a spicy red sauce and white wine, together with green peppers and onions. A variety of fish can be used, but pictured here is snapper fish, which was cooked to perfection and flaked apart easily. Accompanying the meal were the usual suspects — beans, rice, salad and plantain. At the end of backpacking Cuba for a month, this was still my favorite dish!
When you travel to Cuba, try to head off on your own for a while and experience some of the great food that is available. Typically the meals at the local paladares or at the casas are the best in the country.
Give the cuisine outside of the resort (or fancy restaurants) a try; you may be surprised at just how delicious the food really is! For more information on Cuba, have a look at these articles: 7 Dishes That Will Shatter Your Misconceptions About the Food in Cuba, Planning a Trip to Cuba: To-Do List Before Travel, The Ultimate Guide to Independently Traveling Havana, Cuba