Nick and Dariece | September 01, 2016 9:00 PM ET
5 South India Destinations That Should Be On Your Travel Radar
India is a fascinating country because it is so diverse. Every state is a little bit different, with its own language, history and customs. You can visit many times without seeing it all. You're probably familiar with the highlights of Northern India, the part of the subcontinent that is the most touristy and internationally well-known. Between the grandeur of the Taj Mahal, the chaos and the cremation you'll see Varanasi (also known as Benares) and the natural beauty of the Himalayas, Northern India's highlights seem to have overshadowed all that the south of the country has to offer.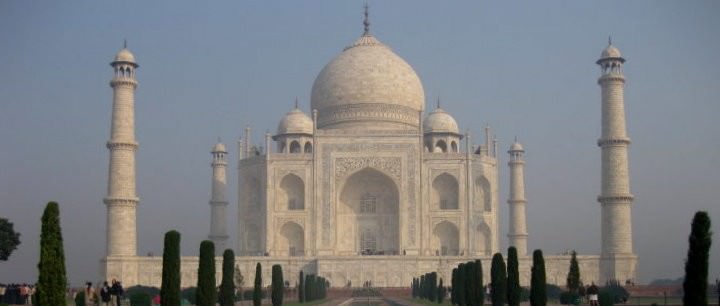 But the south is an amazing place to visit if you're interested in the rich cultural heritage of India. Tamil Nadu is full of diverse Hindu temples, not to mention the many sites that have been classed by UNESCO. If you love nature, there are gorgeous beaches and lush jungles in Kerala. India may feel like an intimidating destination and it is true that it's not for everyone. It has a bad reputation for being dirty and crowded, but if you're willing to experience something new and you don't mind the crowds, you are definitely in for an unforgettable adventure and cultural experience. Trust us, your camera will be working overtime in India!
Here are 5 destinations that will make you want to visit the South of India:
Mahabalipuram
This little beach town sits right on the coast of the Indian Ocean. But the beaches aren't the only draw; it's also the site of an art school known for teaching an intricate style of sculpture. Walking around town, you can visit the sites of beautifully preserved, ancient carvings that were sanctuaries created in the 7th and 8th centuries. These sanctuaries along with the open-air reliefs have been classified as a UNESCO World Heritage Site.
Rameswaram
This town is located at the beginning of a peninsula-like sand bar that stretches out into the ocean toward Sri Lanka. If you make the 6.2-mile trek on a clear day, you can even catch a glimpse of the little island country from here. You can do the trek on foot, but there are jeeps that will take you as well. You'll also see the beautiful colors of the ocean and the bay waters swirling together. There's a temple in town that's famous for sacred rituals around water. If you're exploring inside, you might even glimpse some pilgrims who are in for a dunking by the local priest!
READ MORE: Dharamsala: Where India and Tibet Meet
Kerala
This entire state is worth a visit! There are beautiful white-sand beaches on the Arabian Sea with towns like Kovalam in the very south, and then Varkala, a bit farther north. Kovalam is right on the coast and it's easy to get to. The town sits a few hundred feet above the sea and you can take a steep set of stairs down the ocean to swim. Varkala is a little bit harder to reach, but it's worth the effort.
You can take a bus into the town itself, but from there if you're willing to walk in, there are a series of four remote beaches. The first beach is about a 20-minute walk from town and there are cabanas right on the beach. Not to mention, you can board a houseboat and take a trip down the Kerelan backwaters. This is highly recommended.
UNESCO Temples of Thanjavur
There's not so much to see in the town itself, but if you arrive at night, you can wake up early the next morning to explore the stunning Hindu temples here. These are some of the most beautiful temples you can visit in Tamil Nadu. In 2010, they turned 1,000 years old!
Kanyakumari
This is the southernmost tip of India and it's a place of pilgrimage for many Hindus since the revered Hindu Monk Swami Vivekananda spent much time here in meditation. There's even a monument built to honor him here. Note that it is extremely busy between December and January, so if you can avoid this time of year, you'll have a more relaxing stay.
Other India Travel Tips
India is not only a beautiful and diverse destination, it's also one of the cheapest places to travel in the world. If you're looking to cut your costs, you can travel comfortably for around $250 a month! Also, compared to Thailand, tourism in India (especially southern India) is really low-key. There are about 22 million tourists a year who travel to Thailand, while India only receives four million tourists a year. If you're looking for a destination that's off the beaten path, you can easily find that in India.
READ MORE: The Ultimate 6-Month Route Through India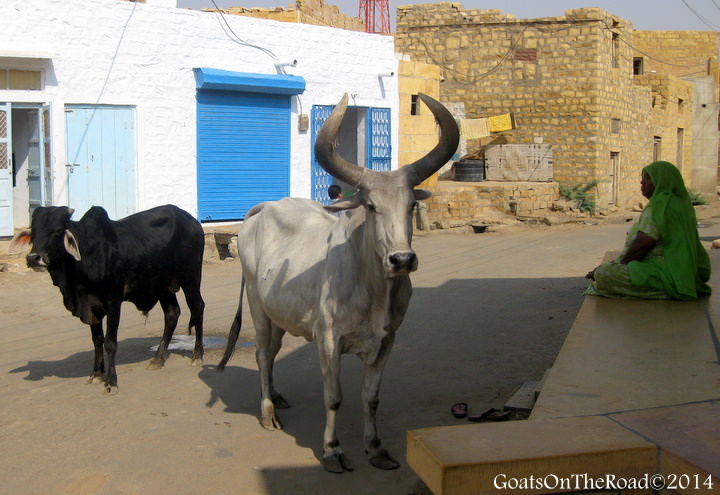 Locals are extremely friendly and most people speak at least a little bit of English, although this is more a question of education and social class. You'll find that people are constantly coming to you to start a conversation, ask you about your life back home and what you think of India. It's really easy to chat with the locals and to make friends in India. When planning your trip to the south of India, consider traveling in the winter months. In the summer (and even the springtime), the temperatures soar!
Have you been to the south of India before? What are your highlights?