India is one of those countries that has so much to offer travelers. Ask anyone what you should see and do there, and you'll need a paper and pen to keep track of it all! This chaotic, crazy and colorful nation is one that instills awe into explorers as soon as they cross the border. However, India is not without its faults, and is not the easiest place to travel to. If you find yourself unprepared for a trip to India, you may end up having a horrible holiday. Here are 5 tips for those planning a trip to India to help ensure that you have memorable experience!
1. Avoid Getting Sick
India doesn't have the same sanitation levels and food quality control as western countries, and the pollution there can be brutal in the major cities. Plus, there are over a billion people in India, so you can imagine how many people touch the money, the handles of doors and the hand rails on buses every day. It's best to not touch anything, and then touch your face or your mouth, without using soap or hand sanitizer first!
To avoid getting sick or laying in bed with a stomach virus, you'll want to wash your hands, or apply hand sanitizer, frequently. Also, make sure to eat at restaurants that are busy. Find places that have a quick turn over of food, that's how you'll know it's fresh. If the locals are eating there and it's a bustling place, most likely, the food there will be up to par as well.
2. Bargain for Anything and Everything
The bargaining game is alive and well in India! And that's exactly what it is, a game. People will come up to you on the streets and offer you anything and everything you can possibly imagine. As with anywhere, just give them a polite "no thank-you" and walk away. However, when you want to actually purchase something, make sure to bargain hard for it. The prices you'll be quoted in India can be upwards of 10 times the actual price. A good bet is to offer a third of the price of what the vendor initially offered you, and then walk away if they don't agree to it. More likely than not, you'll hear "ok, ok" as soon as you turned your back.
Having said this, keep in mind that those few extra rupees could be life-changing to the local salesman and his/her family. Bargain, but keep it light and fun, and in the end, pay an amount that is fair for both parties.
3. Check the Prices
Most items that you will purchase in the store or shop will have a price on it. If you're buying soda, water, chocolate bars, toilet paper, toiletries, all of these items will have a little number on them with Rs. written beside it. Rs. stands for rupees, and that is what the item should cost you. If the shop owner is charging more, walk out and go to the next store over.
4. Be Respectful
In India, culture and religion is of high importance and as a guest in their country, you should be respectful and do as the locals do. If you are entering any of their temples, shrines or mosques, make sure to obey the signs. Often they will say no cameras, no shoes, women must cover their head, etc. Be aware of the customs and follow them.
It's also considered inappropriate for couples to show public displays of affection, and for men to speak to another man's wife. For women traveling to India, wearing proper clothing and being covered up is also very important. You don't need to cover yourself as you would in the Middle East, but you will need to wear pants, long-sleeved shirts (or 3/4 sleeves) that cover your bum, and having a light scarf around your neck is a good idea as well (it can be used to cover your bust, your head if you need, and used to mask smells/pollution!) Even though it may be ok to expose some leg and arm, you will probably feel more comfortable covering up.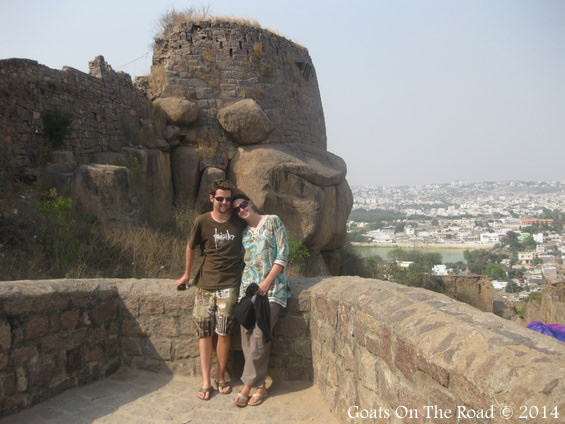 5. Have an Open Mind
India is one of those countries that many people may find hard to understand. If you speak to travelers, they'll usually say that they have a love-hate relationship with the country. Some days you may be shaking your head trying to understand why there are cows roaming the streets, or why people who seem to have no money at all spend their hard-earned cash on festivals and offerings for the many deities.
Other days, you'll be in awe of the spirituality of the country, the colorful clothing, the bustling markets, the beautiful architecture and the warm people. You'll be impressed by how Indians take care of one another, and how they will welcome you into their country. On top of that, Indian cuisine is one of the best in the whole world. Definitely do as the locals do and enjoy eating your meal with your hands, but wash up first!
India will shock and surprise you, but if you go with an open mind, you'll have the time of your life. This is one of the most unique cultures and countries on our planet.