Nick and Dariece | February 8, 2016 9:00 PM ET
7 Exciting Water Adventures in Barbados
Photos by Goats on the Road unless otherwise indicated
Barbados is a water lover's dream come true. Surrounded by coral reefs that teem with fish, this atoll has plenty to offer both on and under the waves.
Stand Up Paddle (SUP)
This is not only fun, but also will give you an incredible workout. SUP is becoming an extremely popular water sport around the world, and although it may look easy, finding your balance on the board is quite difficult. SUP is like surfing, but you stand with your feet side-by-side and shoulder width apart, as opposed to one foot in front of the other. You also have a paddle to propel yourself forward. This is best done on a calm bay, such as Carlisle Bay, or Paynes. The going rate is $20 for two hours, with discounts for longer rentals.
READ MORE: How Barbados Experienced A Tourism Turnaround in 2015
Sailing
Who wouldn't want to hop aboard a catamaran and sail the crystal-clear sea? Barbados is the ultimate destination for sailing, thanks to calm waters along the southern and western coasts. And if you're lucky, you may even spot a celebrity! Five-hour trips set sail around 9:30 in the morning and return at 2:30. There are many different tours you can choose from, but two snorkeling stops are typically included (to see turtles and a shipwreck), and a local Bajan lunch buffet. The cost of this trip is usually around $100, with all drinks included.
Scuba Diving
The west and south coasts of Barbados (where many dive sites are located) don't have sharks or large fish that most divers are interested in encountering while under the sea. However, here you'll find three excellent shipwrecks, just yards offshore, and hawksbill turtles! During the summer months, it's possible to dive on the Atlantic eastern coast, which is the area to see larger species, such as sharks. There are many dive shops to choose from on the island. Typically, a one-tank dive goes for $75, with two dives coming in at $130. Shop around and choose a dive company that you like.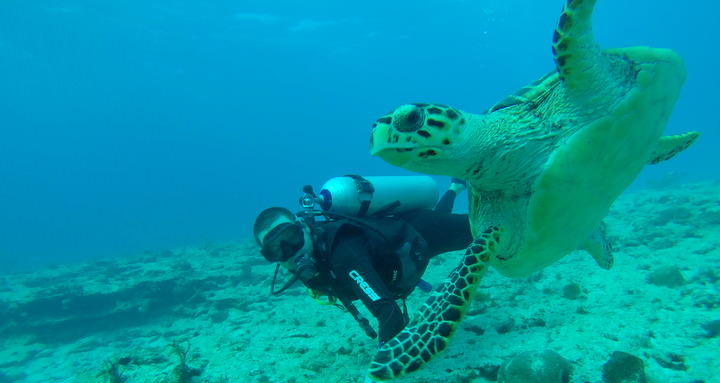 Snorkeling
If you're not interested in getting under the water on scuba, you can float above the sea with a mask and snorkel. Carlisle Bay offers excellent snorkeling opportunities, just minutes offshore. Grab your gear from one of the companies on the beach, and head out. Sitting in just 25 feet of water, and just 100 yards from the beach, you'll find The Berwyn, a ship that went down in 1919. There aren't many places in the world where snorkelers are able to explore wrecks; normally those are reserved for divers in deeper water! Snorkeling is an excellent way to spot turtles, fish, coral and wrecks.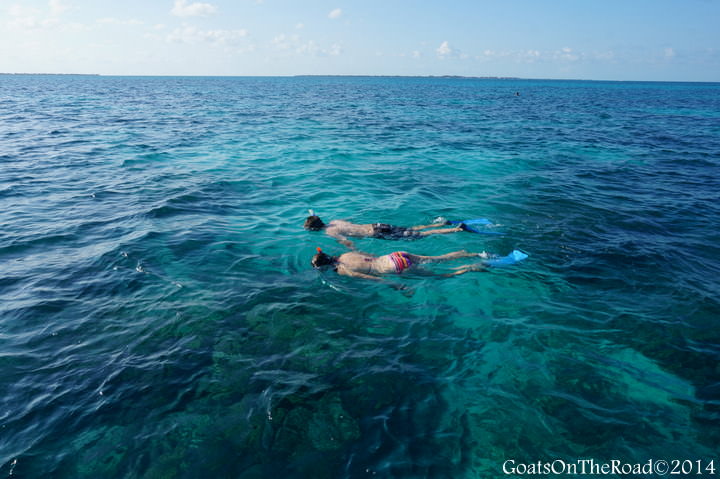 Fishing
The deep-sea fishing in Barbados is incredible! Whether you're a novice or expert fisherman, getting out on the water to catch your next meal is highly recommended here. Private charters are available, as are four, six and eight-hour trips. The fishing is good year-round, and you don't need to venture way out to sea to catch fish. That's one of the great things about Barbados — the water becomes deep very quickly. Blue and white marlin, mahi-mahi, barracuda, tuna, and swordfish are common (and tasty) catches.
READ MORE: JetBlue Expands New York-Barbados Mint Service
Surfing
Whether you're an expert surfer, or just a beginner, there is a wave for you in Barbados. Along the eastern Atlantic coast, where the seas are much rougher, you'll find the Soup Bowl. This popular surf spot is a favorite of legendary pro surfer Kelly Slater. Although not as famous as other destinations, the Soup Bowl is great for pro surfers looking to catch the 15-plus foot high swells. For beginner and intermediate surfers, check out the smaller, rolling waves around the south coast between November and June. On certain days between December and April, you may also find some good waves on the west coast. The cost of renting a surfboard is typically $30 a day.
Photo by Sachi Gahan  
Boogie Boarding
Boogie boarding is a good alternative to surfing, especially if you're intimidated by larger waves. Rockley/Accra Beach along the south coast is an excellent spot with gentle, rolling waves. Depending on the weather, you can find great waves for boogie boarding on the western coast as well — check out Carlisle Bay. You can rent a board at many of the beaches on the island, or from your hotel (many of which include them for free during your stay). Two hours will cost $10 to rent a board, but if you think you'll be doing a lot of wave riding during your stay, consider purchasing a board from Cost U Less.
As you can see, there are many incredible water activities to be had in Barbados! Try to peel yourself away from the sandy beaches, put down your cocktail and hit the water. It will definitely make your West Indies vacation a memorable one.