Nick and Dariece | December 08, 2015 11:00 PM ET
Beyond the Resorts: How to Experience the Real Cuba
Photos by Goats on the Road
During our month-long backpacking trip in Cuba, the Cuban people constantly asked us which country we were from. They were always so surprised to hear that we hail from Canada, as typically Canadians only stay in the resorts. We lost count of how many times the Cubans said "We're so glad you chose to see more of our country, your fellow Canadians are missing out!"
The more we thought about it, the more we realized that it's true. The Canadians we know of who have been to Cuba all went to Varadero, and maybe a day trip on a tour to Havana, but that's it. We came across many Europeans and Australians during our trip, but no other Canadians! And of course no Americans, which hopefully will change soon. We were very surprised as traveling independently in Cuba is definitely possible. Here's how: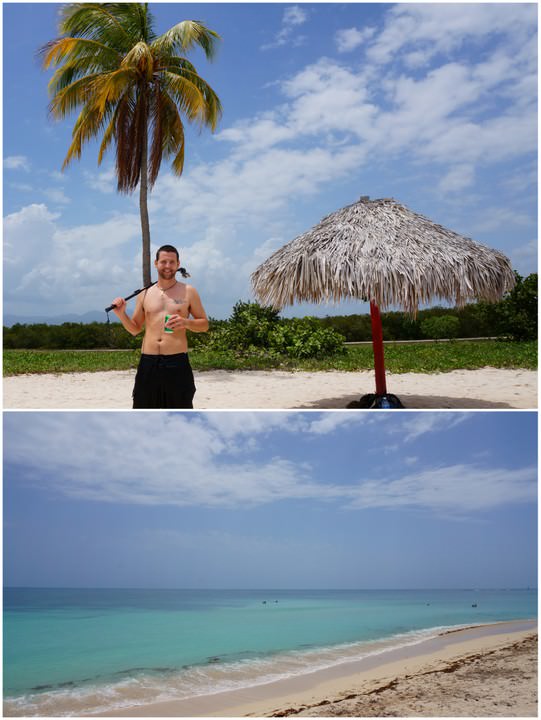 Finding Accommodation
There are many independent hotels and casa particulares (homestays) available countrywide in Cuba. Many of the tour groups or those with higher budgets opt to stay at the hotels, which are typically set in beautiful buildings, have a restaurant attached and include English-speaking staff.
In Trinidad, the Iberostar Grand Hotel is popular. In Havana, many people stay at the iconic National Hotel or Hotel Parque Central. In Camaguey, you could stay at the Hotel Santa Maria; while in Cienfuegos have a look at the Cubanacan Boutique. All of these hotels offer Wi-Fi, except for in Cienfuegos, where Wi-Fi isn't available at all in the city.
If you're on a budget, or are interested in having a more authentic stay in Cuba, definitely stay in a casa particular. These are registered homestays around the country, and in our opinion, staying with a local family will be the highlight of your trip to Cuba! You will have your own private room with attached bathroom, and breakfast and dinner is available at an extra charge.
You can enjoy sitting and chatting with the family, who are a wealth of information about their city and country. The families will give you some space as well, so you won't feel overwhelmed, or so you won't feel the need to socialize all of the time. In our experience, the families were kind, the rooms were nice and the food at the casas was the best! You can book your casa particular on HostelsClub.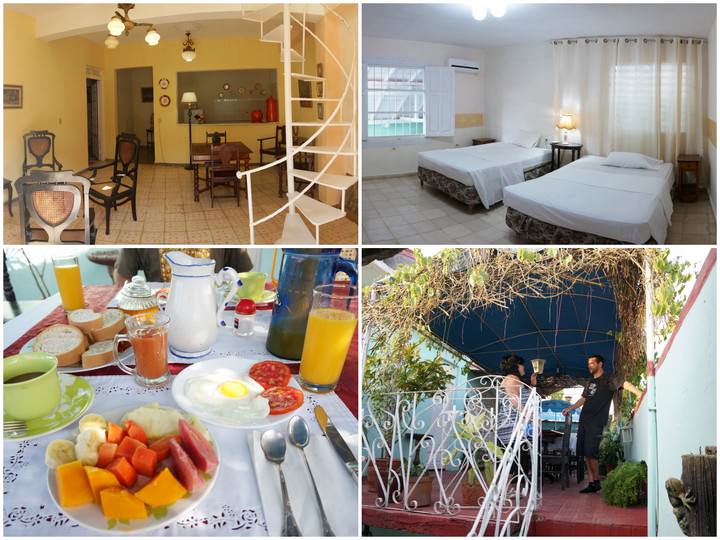 Where to Eat
Just because you're not in a resort doesn't mean that finding food will be difficult! There are many independent restaurants popping up all over Cuba these days, or you can eat at your casa. The food in Cuba isn't as famous or delicious as it is in Mexico, China or India, but it is still very good. Definitely try the fresh seafood, the stewed beef and the Italian dishes as well.
There are many misconceptions surrounding the food in Cuba, but we thought it was good. For those who are on a very tight budget, you could always eat at the local "peso shops." This is where you'll find very inexpensive pizzas, fruit juice, egg sandwiches, pork & rice and more. Eating at the peso shops is also a great way to mingle with the locals.
Getting Around
When you stay in a resort, you typically don't leave. Or, if you do, it's all arranged for you. So, when you are traveling around Cuba independently, you will need to sort out your transportation yourself. Luckily, it's easy to do that. The Viazul Bus is the tourist bus in the country. You will need to purchase your ticket at the bus station, and you can book your onward destinations all at once as well. The buses are air-conditioned, comfortable and reliable.
Another option is a shared taxi to get you from Trinidad to Havana, or Havana to Vinales (to name a few). You can book these cars at an Infotur office, and oftentimes they are the same price as the bus ... with door-to-door service!
You could also rent a car, which is quite expensive at $80 a day, or you could rent a motorbike/scooter, which is more reasonably priced at $25 a day. Hitchhiking is another option for getting around (which is what the locals do), or take peso transportation, which is unreliable, but very cheap. Ask at your hotel/casa, or speak with an agent at Infotur regarding the best way for you to get from point A to point B.
Booking Tours
Cuba has a lot to offer travelers. You can go scuba diving, visit caves, go horseback riding, go sailing, and much more. To book your excursions, all you need to do is head into one of the Infotur or Cuba Tour offices and arrange it with them. For scuba diving, you can just show up at the dive shop to arrange your dives. You'll find many jineteros (hustlers) trying to sell you horseback riding tours or hiking, but in our experience, it's best to book through one of the legitimate agencies.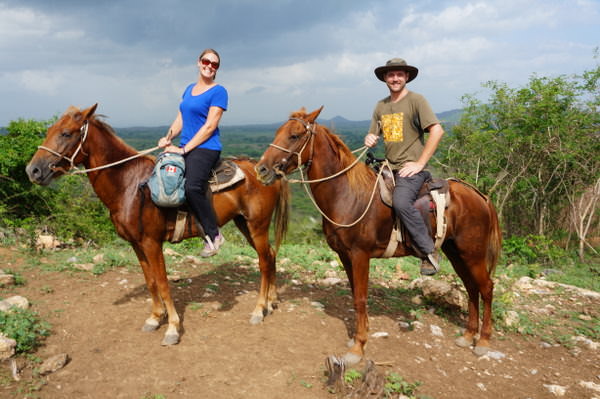 Convinced?
What do you think? Does it sound easy enough for you to travel around Cuba independently, or do you think staying in a resort is the way to go? Tell us your thoughts in the comments below.