Photos by Goats on the Road
During our first backpacking trip through Southeast Asia and India, I had read the book "Eat, Pray, Love." Not only did that book make me want to travel to Rome and eat delicious Italian food, but it inspired me to visit India and stay in an ashram.
What is an ashram? Traditionally, it was a settlement where religious Indians would live, secluded from the rest of the world. Typically, these ashrams would be located in the forest, mountains or somewhere peaceful and conducive to a meditative, spiritual lifestyle. These days, however, an ashram is more of a place for people from all walks of life to gather and partake in Indian cultural studies — such as yoga, meditation, music and religious instruction. You don't need to be religious to stay in an ashram, but you do need to respect the ashram's spiritual beliefs, which are Hindu.
READ MORE: Cruising Along India's 'Little Venice'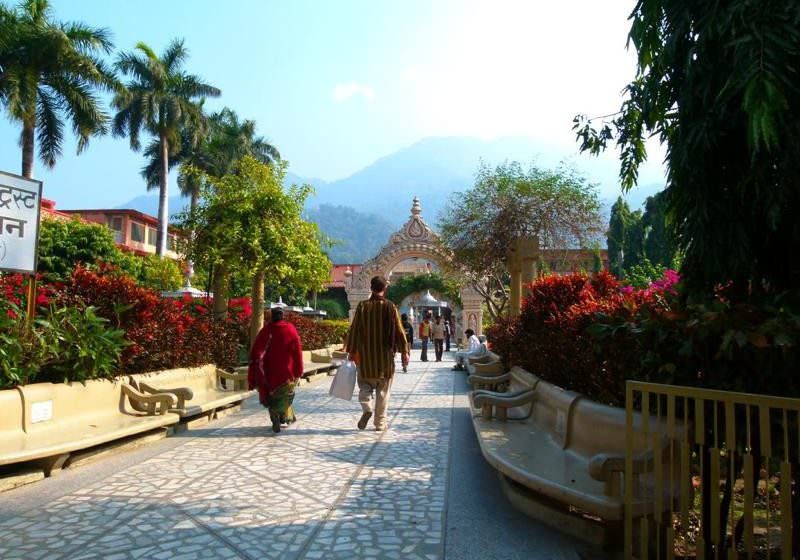 Our plan was to spend three weeks in an ashram in Rishikesh, India, which was located right on the banks of the Ganges River. We didn't know what the experience would entail, all we knew was that we wanted to give it a try. So, we made the journey north from Jaipur. We were shown to our basic room at the Parmarth Niketan Ashram, and prepared ourselves for three weeks of spiritual practice (although we were still waiting to find out exactly what that meant...)
We were given a small tour of the property, which had beautiful gardens for relaxing in, high walls to keep out the sound from the streets, and of course, halls for practicing yoga and meditation. During our time at the ashram, from sunup to sundown, we were fully immersed in the experience.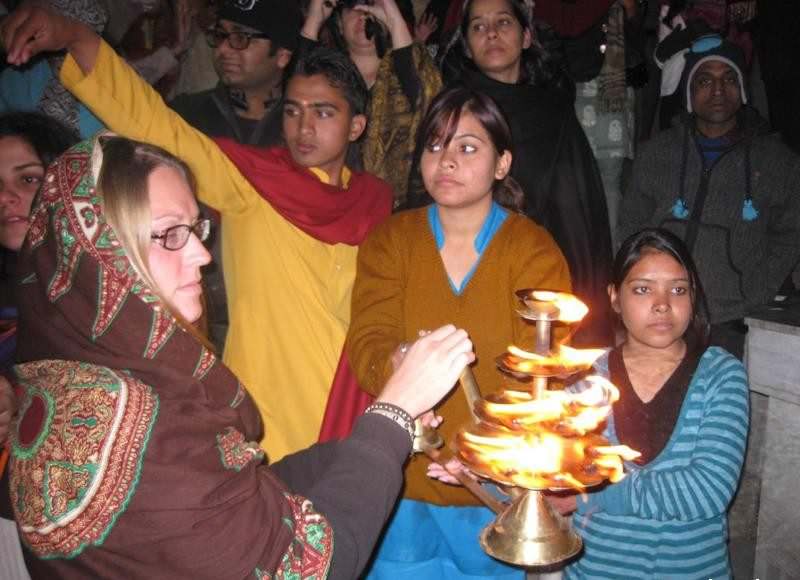 The schedule was fully packed every day and consisted of pranayama (breathing) classes, morning yoga, vedic chanting, question and answer with the Guru, intuitive readings, afternoon yoga class, guided meditation, fire ceremonies near the river, and finally, late night silent meditation.
Oh yes, our schedules were full. The yoga classes were excellent, with a mixture of strengthening, stretching and breathing. In the West, we typically consider yoga to be a way of staying toned/losing weight, so it was a nice change being in India and learning about the history and the actual health benefits of yoga. As predicted, meditation was difficult for us! Sitting still for over an hour, not speaking, while trying to tune out the world? That's no easy feat, let me assure you.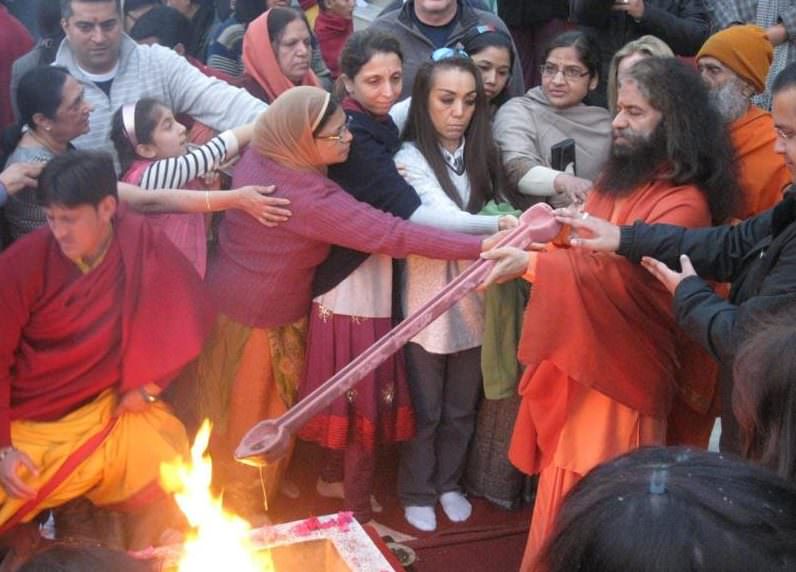 Chanting in Sanskrit was something that we had never done, but was something that we actually really enjoyed. In unison, all of the students would chant from the "song" book, which contained all of the Sanskrit verses. Before long, and after much repetition, none of us needed our books anymore.
On top of all of the spiritual, mental, emotional and physical learning that we partook in, we were also able to attend some random festivals! It wouldn't be India without a wedding and we were lucky enough to be at the ashram when one of the staff members was getting married. If you've ever been to an Indian wedding, you'll know that they are quite the party. The live music was fantastic, the food was fit for a king and the partying went on until the wee hours of the morning. During our yoga practice at the ashram, we had been eating strictly vegan food. Needless to say, we feasted during the wedding!
READ MORE: Young Travelers Driving India's Outbound Market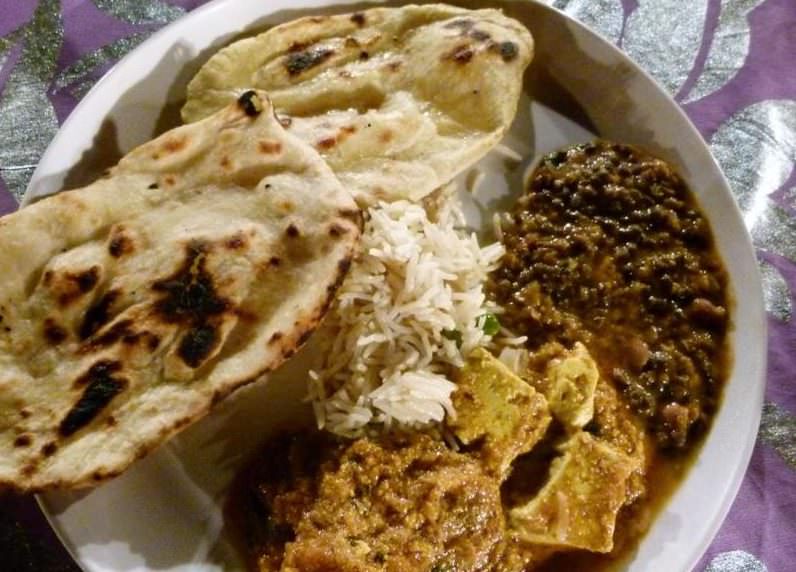 Sadly, after three weeks, our time at the ashram had come to an end — as all great things do. Staying at Parmarth Niketan was an eye-opening experience. We learned about yoga as a way of life, rather than just postures and exercise. We were taught Hinduism and Sanskrit verses. We met wonderful people and grew as individuals, and as a couple. If you have the chance (and are interested), consider checking out an ashram. They are actually found all over the world, but if you can, opt for one in the country where it all began: India.