Nick and Dariece | March 21, 2016 11:00 PM ET
Getting the Most Out of 3 Days in Puerto Rico
Photos by Goats on the Road
Puerto Rico wasn't on our radar until recently, but we were pleasantly surprised by its wonderful blend of cultures and people, with Spanish and African influences being especially prominent. Having spent many months in the West Indies countries of Grenada, St. Vincent and the Grenadines, Barbados and some time in Cuba, we consider ourselves knowledgeable on this part of the world, and absolutely love exploring this tropical region! From Barbados, we decided to hop north to Puerto Rico for a few days and are delighted with what we found.
Although three days isn't much time to explore such an adventure-packed island, it's enough time to get a good feel for the place.
Where to Stay
First of all, you must decide where you want to stay on the island. If you have a short amount of time, as we did, you will probably want to be close to the airport, and the main attraction — Old San Juan. Ocean Park and Condado offer many accommodation options, right on the beach! We recommend Numero 1 Guest House, which is in the Ocean Park area, built directly on the sand. Located just a 15 minute taxi ride to the airport, and a 10 minute drive to the City of San Juan, this is an excellent choice.
READ MORE: Where to Save on Spring and Summer Travel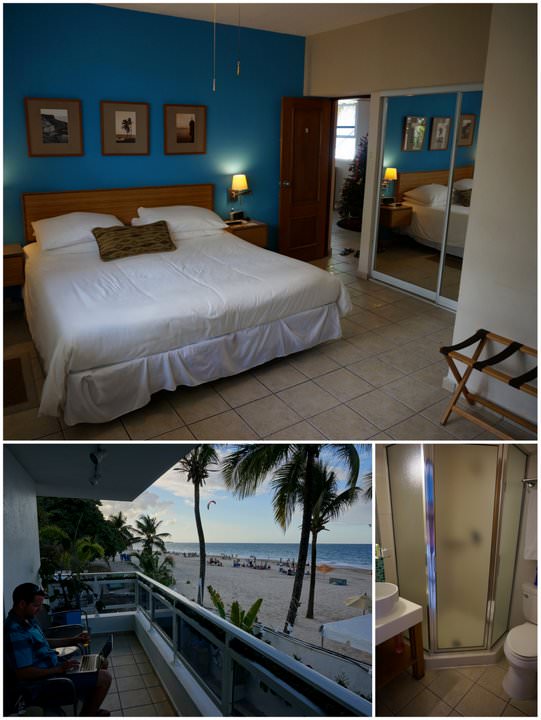 The rooms here are colorful, bright and affordable. A king sized room costs from $189 a night, which includes a daily maid service, breakfast and air conditioning. The staff here are friendly and helpful, and they all speak English.
The popular beach restaurant, Pamela's, is attached to Numero 1 Guest House and is an excellent spot to have a romantic dinner, with the crashing waves as your soundtrack. Sit with your toes in the sand and enjoy one of their delicious meals. We recommend the ahi tuna and the plantain encrusted chicken.
Where to Eat
Food options abound in Puerto Rico. Around the Ocean Park area, make sure to wander away from the water to the less-touristed streets. This is where you'll find some small, local restaurants serving up huge portions of traditional food. Stewed chicken, sauteed prawns, grilled fish and mofongo are just a few of the many foods you can find. Accompanying your main dish will be a huge bowl of beans, a side of rice, and a fresh salad with avocado and fried plantains.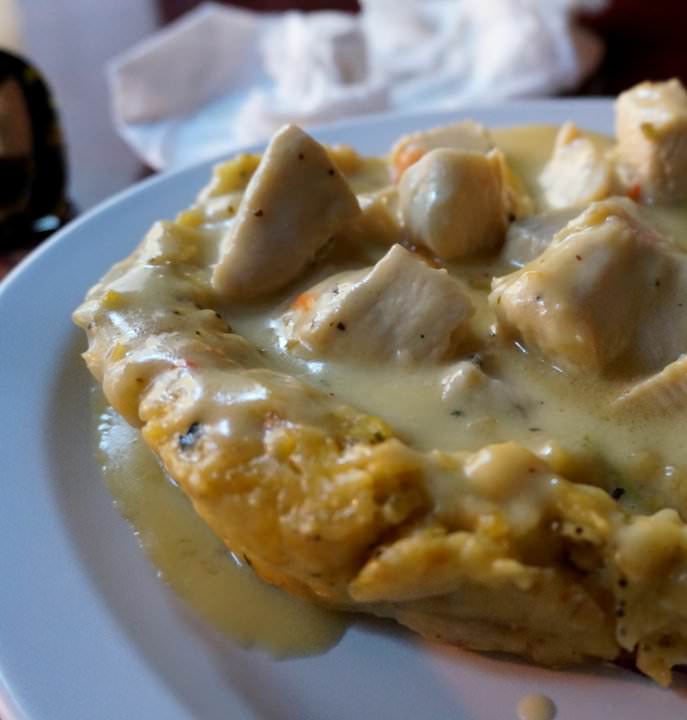 The cost of a meal like that is around $7 — and it's often enough to feed two people. In the old town of San Juan, there are many excellent restaurants and cuisines to choose from. You'll see many Mexican influenced cantinas, American chains and of course, Puerto Rican eateries. Just look for one that's popular, and enjoy.
What to Do
Puerto Rico's topography is extremely diverse, offering sand dunes, rainforest, mountains, oceans and salt flats! As you can imagine, there are many things to see and do here.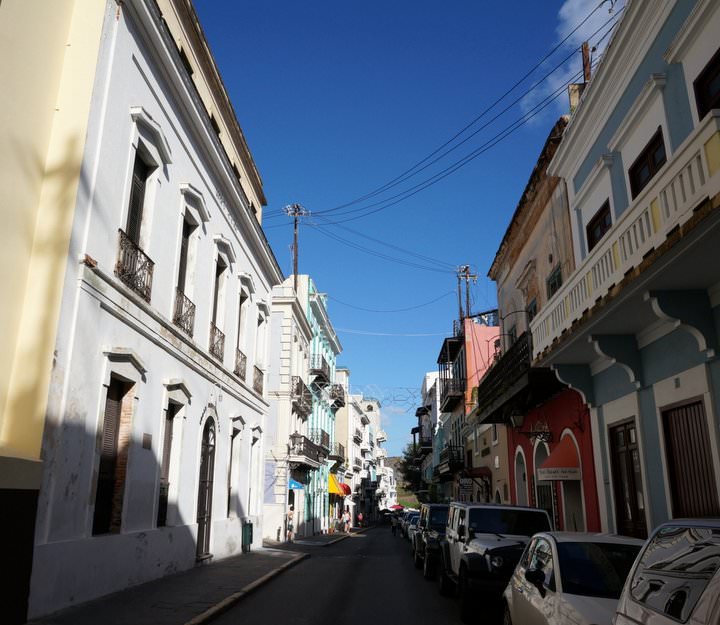 We highly recommend renting a car during your trip. This is by far the best way to get around the island. If you rent from Enterprise in Condado, they will pick you up from your accommodation and drive you to their office. The cost of renting a car is around $40 a day, and the cost of petrol is only $0.59 a liter.
El Yunque National Rainforest is a must-see during your trip. But be warned, during the high season, this place can get extremely busy with both locals and tourists. So busy in fact, that they will close down the hiking trails and turn people away. If you're lucky enough to visit the park, you'll be rewarded with waterfalls, numerous hiking trails, scenic drives, and views of both the Atlantic Ocean and the Caribbean Sea.
El Yunque spans 28,000 acres and is home to the endangered Puerto Rican parrot and a wide variety of flora and fauna.
If hiking and waterfalls aren't your thing, another great day trip is to the old town of San Juan. This colorful colonial town is 465 years old, and is an excellent place to spend the entire day. Arriving in the late morning, you can wander though the many narrow alleyways, while walking over glossy-blue cobblestone streets.
There are numerous plazas for people watching, while resting your legs from walking up and down the hilly old town. Check out Plaza de San Jose, Plaza del Quinto Centenario, and Plaza de Armas, which is the main square.
Although the streets and plazas are wonderful sights, the most outstanding views come from the 16th century El Morro Fort. Walking up to the fort, you'll be greeted with a sprawling green space filled with families and couples having picnics and flying kites. Surrounding the grassy area is an old wall, which is part of the fort, with vistas over the Atlantic.
READ MORE: Puerto Rico Tourism Officials Target 10 Million Visitors In 2016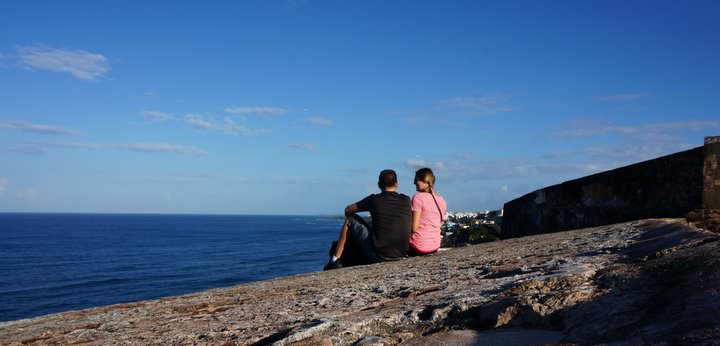 The fort itself costs $5 to enter. Once inside you'll find lighthouses, cannons, 18-foot-thick walls and stunning views out to the ocean from various towers and lookouts. Make sure to arrive about an hour before sunset to enjoy the golden views from atop the fort.
Puerto Rico has so much to offer travelers. Ideally you'll have more than three days to explore, but the above noted activities and sites can be tackled on just a quick trip to the island, especially if you have your own wheels.