Photos courtesy of Goats on the Road
Havana, Cuba is quite possibly the most vibrant city on our planet. All of the cliches that you've heard about this famous capital city are true. Havana (for now) truly feels as though it's lost in time, with cars from the 1950s driving through the streets, fortresses protecting the sea and over 900 buildings of historical importance. The music and dancing are intoxicating, the sights are extraordinary and the nearby beaches are world-class. Traveling to Havana is a must!
Arriving in The City
When you arrive in Havana by air, you'll be about 30-45 minutes outside of town. You can hire a taxi here for no more than $25 into the city. Use your bargaining skills though, as you can often get the car for $20. There is a money exchange booth at the airport, but be prepared for long lines as everyone is trying to swap their Euros, Pounds and Dollars for local currency (Convertible Pesos). Your best bet is to head upstairs to the second level where there is an ATM machine — without any lines.
Areas of The City
Downtown Havana can be basically split up into three major areas: Vedado, Central Havana and Havana Vieja.
Vedado is the business/financial area and most modern part of the city. Here you'll find great nightlife, excellent restaurants and upper-class hotels such as the iconic National Hotel.
To the east, in between Vedado and Havana Vieja is Central Havana. This is the most "local" and authentic part of the city. There are many old, unrestored buildings and homes, local people going about their day-to-day lives on the streets, and here you'll find practically no hassle from touts.
On the other side of Central Havana is the tourist area of Havana Vieja. There are many beautifully restored buildings here, many sites to see, lots of restaurants and good nightlife. With any popular tourist spot comes the unwanted hassle from touts. Expect a lot of that in this area of the city.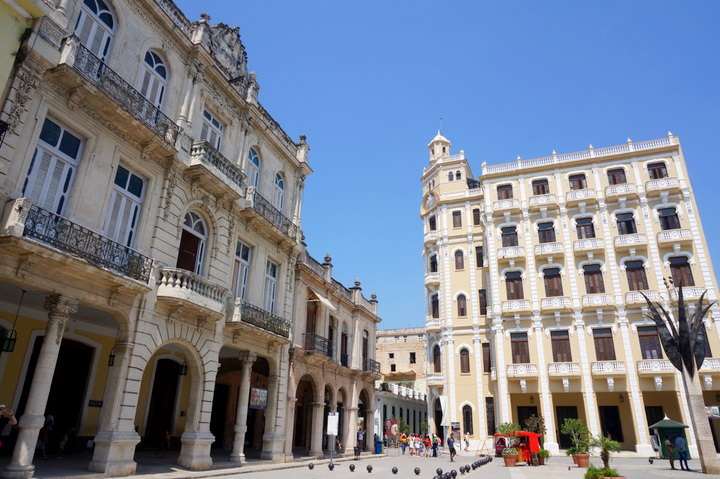 Where to Sleep in Havana
In order to locate a room in Havana, you can wander around until you find a casa or hotel that you like, you can have your current hotel contact your next hotel to reserve a room, or, you can book your accommodation online with websites like HostelsClub.com.
As with everywhere else in Cuba, you have the option of sleeping in a casa particular (Cuban home) or in a hotel. We definitely recommend staying in a casa as you'll have a more authentic experience this way.
Here is our recommended accommodation:
Casa Daniel y Fina (also known as Casa Habana Blues 1940)
Calle Belascoain No. 360, Apartment 1
Between San Rafael and San Jose Centro Havana
Phone: (53) 7-870-0945
Email: daniel_renta@yahoo.es
Click here for our review of Casa Daniel y Fina.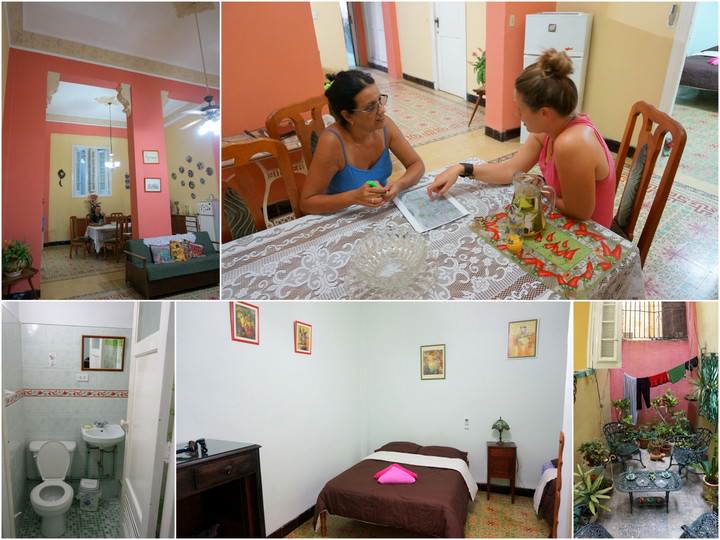 Where to Eat in Havana
Contrary to belief, the food in Cuba isn't all that bad! Havana has numerous restaurants for you to choose from, many of which are very affordable. Make sure to check out:
Paladar Dona Eutimia: Located on a side street just off of the Plaza de la Catedral in Havana Vieja. Make sure to try the ropa vieja (stewed beef or lamb) and the fish in a white wine and red sauce.
La Abadia Restaurant: Situated right on the Malecon. This outdoor spot is a great place to enjoy the sunset and some seafood! Try the baked rice with shrimp, lobster and fish ... and a mojito of course.
Bar Cafeteria Lluvia de Oro: In Havana Vieja. A bar/restaurant that has been running since 1920 and a very popular spot. We only stopped in here for a beer, but many people were enjoying the food on offer.
Sloppy Joe's Bar: Located just off of Parque Central. The Sloppy Joe sandwich actually originated in Havana, so you must try one when visiting the city. The food is really good and the bar is beautiful! But be warned, the staff isn't very friendly.
Peso shops are another great place to have a snack or a light meal. The Cuban version of pizza, grilled pork with rice, egg sandwiches, popcorn, ice cream and freshly squeezed juice can be had for under $1. Check out our video where we show you around the peso shops of Cuba!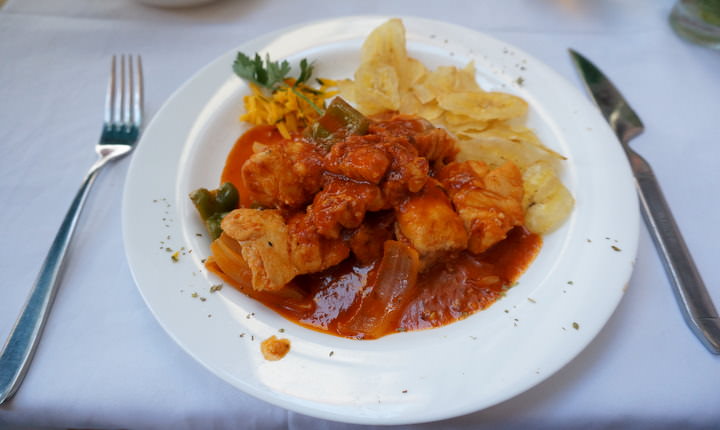 What To See and Do
The list of attractions, sights and activities in Havana is endless. However, there are some definite must-see's and do's in the city, including:
• El Capitolio Building
• Museo de la Revolucion (Museum of the Revolution) - 8 CUC entrance fee
• Grand Theater
• National Hotel
• Fortaleza de San Carlos de la Cabana (Fort of Saint Charles) - 7 CUC entrance fee 10 minutes from Centro
• Museo de Bellas Artes - 5 CUC entrance fee
• Plaza Vieja
• Basilica and the Monastery of San Francisco de Asis
• The Cathedral of The Virgin Mary of the Immaculate Conception (Havana Cathedral)
• Plaza de Armas, the oldest square in Havana
• Playas Del Este Beach - a gorgeous stretch of sand and sea, just 20 minutes outside of Havana
• Walk the Malecon, both in the morning and at night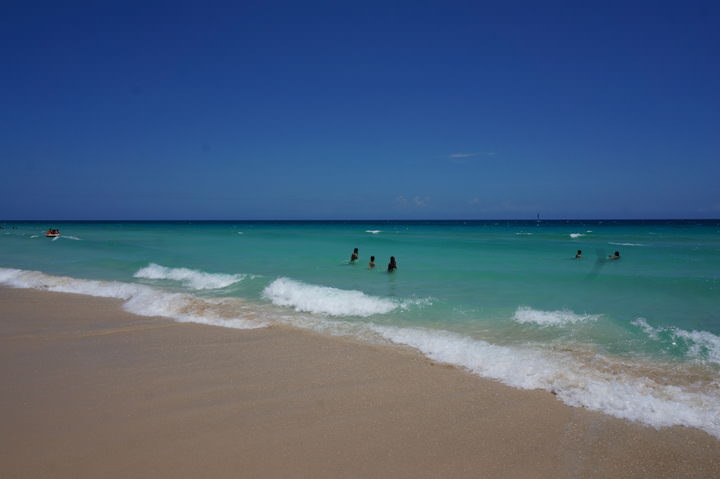 Things To Be Aware of In Havana
As with most tourist destinations, there are scams and hassle. Watch out for these tricks during your trip:
People befriending you on the street: Even though you will obviously want to mingle with the local people, if someone comes up to you on the street and is extra friendly, assume that they want something. A normal scam is for them to act like your friend and then suggest an excellent restaurant or bar nearby that you should join them at. This inevitably leads to you paying for the bill.
Check your bill and check your change: During our trip to Havana, we were either short-changed, or had extra charges to our bill, at all except one restaurant! Check your bill before paying, and then check your change that you get back to make sure the right amount is there.
Commission: If someone on the street or your taxi driver recommends a hotel for you to stay at, or a good restaurant for you to try, expect that you'll be paying a commission on your room or your food when you arrive. The owners of the hotel and restaurant will have to pay these middlemen a fee for bringing you there, but ultimately, it'll be coming out of your pocket.
Getting Around Havana
There are numerous modes of transportation within the city, but here are the ones that you'll most likely use.
Taxis: There are yellow, regular taxis all over the city. These have meters, but they don't use them, so make sure you arrange a price before you get in the cab.
City Bus: There are local buses throughout the city, which take various routes. In order to figure out which bus you'll need, just ask your casa owner or the receptionist at the hotel. These buses are full of people, but they are cheap, 1 CUP for a ride ($0.04).
Other ways to get around are walking, cycle taxis and sightseeing buses.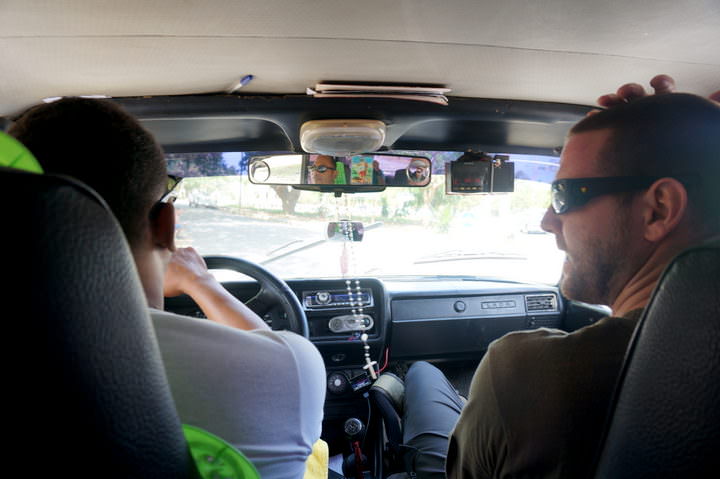 Feeling Prepared?
Hopefully this mini guide to Havana has helped answer some of the questions you may have had about traveling to the city. Havana is such a fun place to visit and it offers something for everyone! Book your ticket and get going.
For more, check out: The Ultimate Guide to Independent Travel in Havana The Ultimate Guide to Independent Travel in Cuba.