Nick and Dariece | September 17, 2015 11:00 PM ET
How To Budget For A Trip To Southeast Asia
From the hippies, to the gap-years, to the tour groups, Southeast Asia has long been a popular destination for travelers. Explorers set off to this region with visions of temples, beaches and parties swirling through their minds, and although those are some of the things you can expect when visiting this area of the world, you'll need to have a budget set in your mind, or your trip may be cut short.
(Check out our list of apps that you should download before travel, some of which will help with budgeting!)
What Type of Traveler Are You?
Southeast Asia is a very affordable part of the world, there's no doubt about that. However, your budget will vary depending on what type of traveler you are. Are you into chilling out on gorgeous beaches, with a beer in hand? Do you want to party all night, every night? Will you be sleeping in shared, or private rooms? Are you interested in visiting temples and ruins? Want to go on scuba diving excursions? Do you prefer fancy restaurants, or street food?
Once you've figured out what kind of a traveler you are, you can properly budget for your trip to Southeast Asia.
What Do Things Cost?
You'll be surprised at just how inexpensive things are in this part of the world, especially if you're coming from a western country.
Dorm Beds = $7 / night
Budget hotel = $15 / night - fan room and usually a shared bathroom
Mid-range hotel = $30 / night - air-conditioned basic room, private bathroom
Top-end hotel = $100+ / night - air-conditioned beautiful room, all the amenities you would expect from a top-end hotel
Street Food = $1.50 / meal
Cheap Restaurant = $3 - $5 / meal
Expensive Restaurant = $10+ / meal
Big Beers = $2
Cocktails = $3 - $5
Local Buses = Average $0.50 / hour
Tourist Buses = Average $1.50 / hour
Cheap Domestic Flights = $30 – $60 (check out AirAsia.com)
Snorkel Tours = $30 / Day
Scuba Diving = $20 / Tank
Guide for Hiking = $15 / Day
Budget travelers can expect to spend $30 / day ($50 for a couple)
This budget will afford you dorm beds for solo travelers and private rooms for couples. You'll be eating mostly street food, or eating at local restaurants. You'll have to take local transport everywhere, or walk, and there won't be any extra money for taking a domestic flight. You'll be able to have a beer or two a day, go on a paid excursion about once a week and take part in free activities (swimming, tanning, independent walks, etc.)
Midrange travelers can expect to spend $50 / day ($70 for a couple)
There is some great value to be found at this range. You'll be able to have a private room with a/c and (in some cases) breakfast will be included. You'll have the option to eat street food if you want to, but will be able to afford some of the nicer restaurants. Your transport options will be much more comfortable and you may even have some cash left over for an occasional domestic flight on one of the budget airlines. The best part about this price range, though, is that you will be able to partake in more excursions.
Top-End travelers can expect to spend $150 / day ($250 / day / couple)
At this price range, you can pretty much do anything in Southeast Asia! You'll be staying in lovely hotels with great service. You'll be able to eat wherever you want, drink as much as you want and do as many excursions as you please. Although this may sound tempting, we urge you to experience the funky huts on the beach, or the family-run, beautiful guesthouses. We also highly recommend street food and local eats, even if you can afford the fancy restaurants.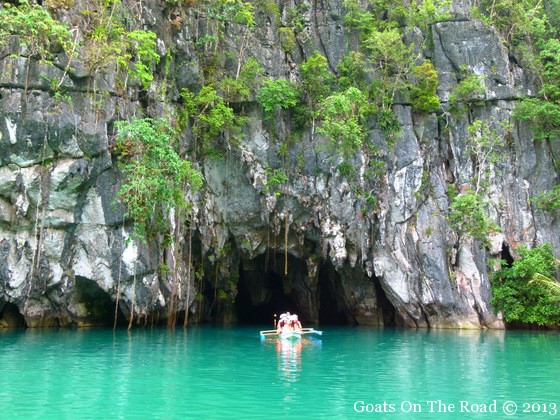 Convinced?
Southeast Asia is a magical place with friendly local people, beautiful landscapes, lots of history and delicious food! Regardless of your budget, Southeast Asia has something for every style of traveler. Don't miss the beautiful beaches of Thailand, the unexplored regions of Myanmar, the awe-inspiring ruins of Angkor Wat, Cambodia, the brutal history of the Vietnam War, the gorgeous countryside of Laos, the melting pot of cultures in Malaysia and the epic adventures waiting for you in Borneo, the Philippines and Indonesia.
For more information, check out:
Budget Guide to Backpacking Thailand
Budget Guide to Backpacking The Philippines
Budget Guide to Backpacking Myanmar