Nick and Dariece | December 15, 2015 7:00 AM ET
How to Find Free Accommodation Worldwide
Photos by Goats on the Road
Did you know that you can sleep around the world for free? Many people don't realize it, but there are lots of options for finding a free night's stay while on the road. Stop spending money on lodging, and start saving your money for experiences and food! Here are some tried and tested ways to find free accommodation worldwide.
House/Pet Sitting
Many people living around the world are a part of this incredible network, which puts home/pet owners in touch with house/pet sitters. When someone from, say, the U.S., Canada, the U.K., Australia, Europe, the Caribbean, Central America, etc. wants to go away on holiday, rather than leaving their home empty and using a kennel, they hire you to keep an eye on their beloved pet.
In exchange for taking care of chores around the home and garden, along with feeding, loving and caring for their animals, you will receive free accommodation! On top of that, the house sits that we've been a part of have also included a vehicle for our use. Of course, free accommodation is a major perk of the job, but being able to live in a local neighborhood, meet the residents and have a furry friend to take care of is all part of what makes this exchange so great!
Since becoming house/pet sitters, we've personally been able to spend a year living for free in Costa Rica and Grenada! Sign up now and start saving money on accommodation.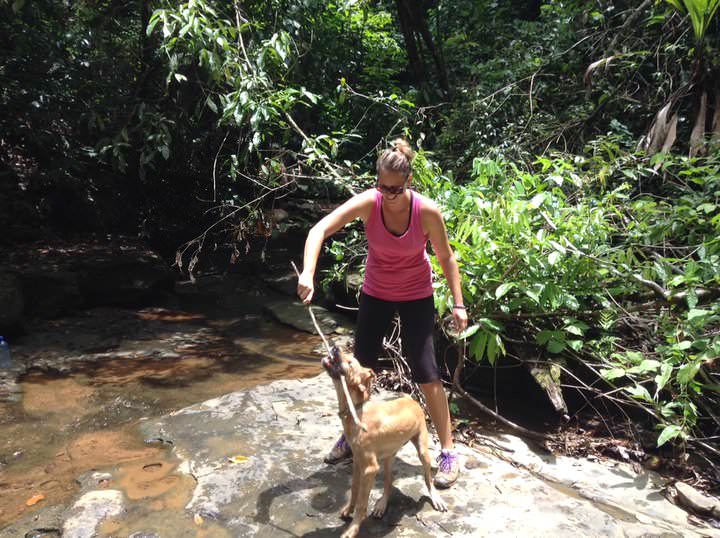 Camping
Camping is an excellent way to save cash, plus, you can pretty much do this all over the world. In places like North America and Europe, you may need to spend a few bucks for the public campground, but in reality, there are many ways around this. You can set up your tent in a field, in the forest or on the beach.
In places like Mexico, Central America, Asia and the Caribbean, you can definitely camp on one of the many undeveloped stretches of sand. Of course, if you're a solo woman traveler, you'll want to be careful about where you choose to camp for the night, but if you are a man or with a group of friends, you will be fine. Travel with a tent or a hammock and you will be set for sleeping anywhere, for free!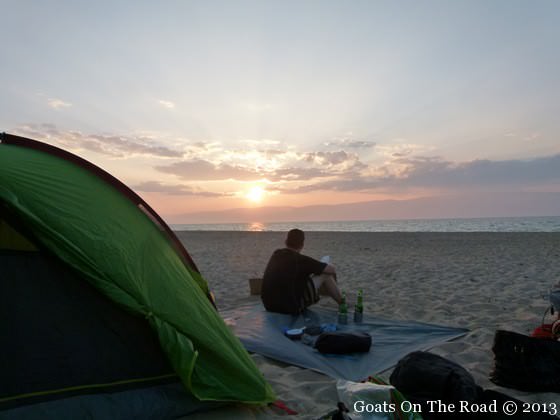 WWOOFing
WWOOFing is an acronym that stands for World Wide Opportunities on Organic Farms. In a nutshell, you volunteer your time on a farm or a smallholding and in exchange for helping out with whatever is needed, you will receive a roof over your head, plus meals.
You will be expected to help out with duties such as gardening, making compost, sowing seed, milking animals, building fences, planting and harvesting (to name a few). There are over 100 countries that you can work in, click here for more information.
CouchSurfing
This concept and website first came about in 2004 and has grown exponentially since that time. CouchSurfing is an excellent way to meet local people of the city that you are traveling in, or, to host people who are coming to your city.
Basically, you create a profile and when you set off to travel the world, you search for the cities or countries that you'll be visiting. From there, a list of people with a spare room or a couch will appear and you can contact them to see if they will host you. You can filter through people based on age, gender, language spoken and more.
Also, couchsurfers give references after staying with the host, so you can read comments and decide whether or not the couch owner is someone you would get along with! This is a free program to join and when you are staying with someone, it is free as well. You'll make new friends and learn much more about the city than if you were just staying in a hotel. Click here to join.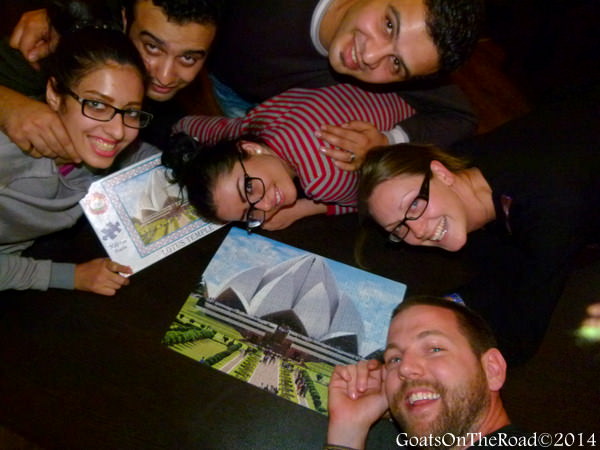 Convinced?
On the budget end of the travel spectrum, if you typically spent $15 a night on a room, using the above-mentioned tactics, you could save $450 a month. If you are a mid-range traveler spending $50 a night, you could save $1,500 each month! Not only can you save money on accommodation each night, but also camping, couchsurfing, WWOOFing and house sitting will definitely enrich your travels.