Nick and Dariece | April 07, 2016 11:00 PM ET
How To Have a Mediterranean Beach Vacation for Under $75 a Day
Photos by Goats on the Road
Thousands of tourists flock to the Mediterranean Sea each year in search of the perfect beach holiday. And though this part of the world is beautiful and famous for good reason, it can be an expensive place to travel. Here are our tips for having an affordable Mediterranean vacation.
Choose your destination wisely
There are 21 countries bordering the Mediterranean Sea. Choosing your destination wisely is very important because not all of the countries are desirable or affordable for a vacation. The hotspots of Italy, Spain and France are where most tourists choose to visit, however, although those destinations are beautiful, they come with a hefty price tag. Rather than visiting those popular countries, head to some of the lesser-visited locations in Croatia, Albania and Greece. In particular, check out Split (Croatia), Saranda (Albania) and if you can believe it, Santorini (Greece) is also affordable.
READ MORE: Santorini: Bask in the Mediterranean Vibe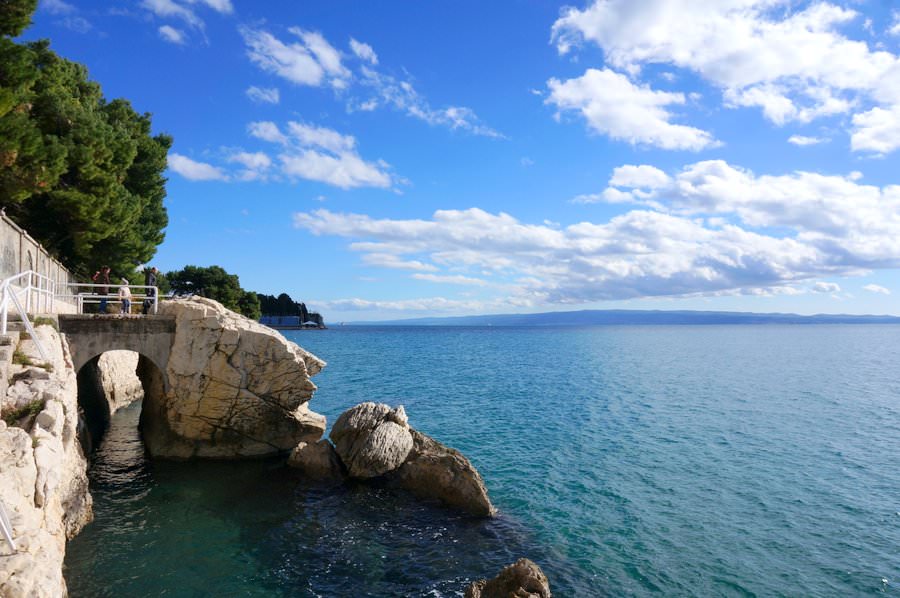 Travel in the off season
If you're going to travel anywhere in the world in the peak tourist season (which is typically the summer months, Christmas and Easter), then expect crowds and high prices. Traveling in the off-season, or even the "shoulder" season is great for those looking for a cheaper holiday. In the Mediterranean for example, you can find huge discounts on hotels, tours and restaurants in the winter. Of course, there is a chance that you might have some rain, but it's worth the risk, as your dollar will go much further.
Rent apartments
Instead of choosing to stay in a hotel, go for an apartment during your trip. This is the norm, rather than the exception in many places along the Mediterranean. In Albania, you can find apartments for $30 a night, or less. In Split, Croatia, an apartment just a 10-minute walk from the old town is $28 a night. In Greece, you can get apartments on Santorini for $15 a night! Check online booking sites such as Booking.com for discounts on apartments. Of course, if you choose to travel in the off-season/shoulder season, the discounts will be greater.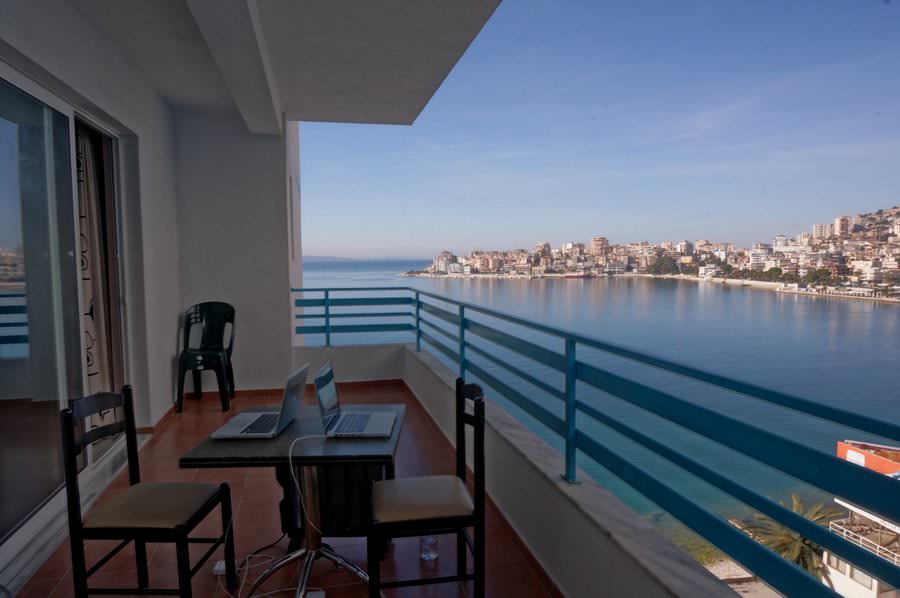 Rent a car
Many people think that renting a car is expensive. However, a car can seat five people, so if you split the cost with your friends or family, you will save a lot of money. If you don't feel like sharing the car, that's fine too, as a rental can be as little as $15 a day! In Greece, you can get a small motorbike for $20 a day. The buses in this part of the world can be quite costly (30 euros for a one-way trip in some cases), plus, you don't have the freedom to move around and explore. Having your own wheels is the best way to travel here.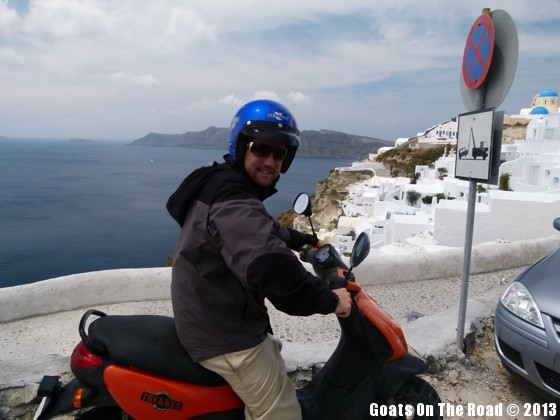 Cook for yourself
The cost of eating out in Croatia, Albania and Greece isn't outrageously expensive, but cooking for yourself is always the cheapest way of eating when traveling. Of course, you'll want to sample some of the must-try authentic foods, but making coffee at your apartment, cooking breakfast for yourself, and maybe a dinner once or twice, will definitely help to save some cash.
READ MORE: 4 Stunning Ancient Ruins To Visit In Mediterranean Europe
Discount cards
Look out for discount city cards and free days. In Split for example, you can get a "Split Card" which will give you free entrance to many museums and sights, plus discounts on some tours, car rentals and even food at restaurants. The best part about this card is that if you stay for three or more days, the card is free.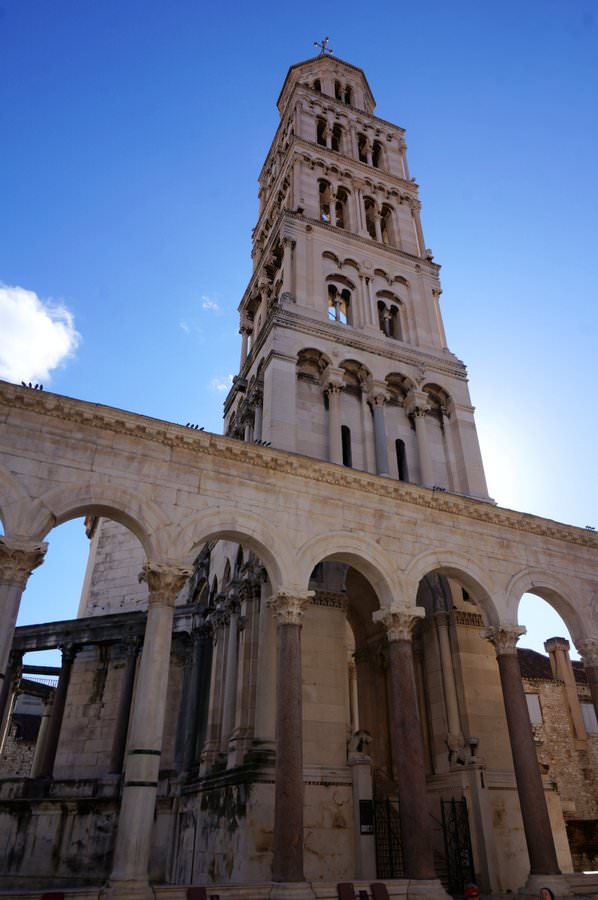 Budget
Here is how your $75 a day budget is broken down:
• Accommodation: $25 a night
• Food: $20 (One meal out, plus groceries)
• Rental Car: $15 a day
• Other (booze, entrance fees, petrol): $15 a day
Total: $75 a day (If you are traveling as a couple, this budget would be less per person, as you would share the accommodation, and the vehicle).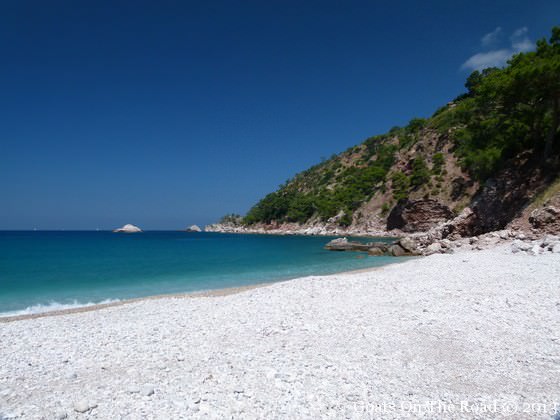 If you thought that traveling to the Mediterranean was going to cost you a fortune, we hope that this article changed your mind and helped inspire you to book your trip!