Nick and Dariece | July 25, 2016 11:00 PM ET
How To Holiday in Rome Without Breaking The Budget
Photos by Goats on the Road
In 2015, Rome ranked as number 14 on the Business Insider's list of most visited cities in the world. This comes as no surprise to us, as this historical city has much to offer travelers. We had an amazing time during our travels in Rome, and highly recommend that everyone visits this city at least once in their lifetime.
However, there can be a pretty hefty price tag attached to this popular destination, and if you're not careful, you may find yourself spending a fortune on your holiday. Here are some tips for saving cash in the city of Rome:
Travel in the Shoulder/Off Season
This is our biggest tip. During the high season in Rome (Easter, Christmas and the months of April-July, and September-October), room rates, transportation costs and even the price of meals increases substantially. Late July and August aren't considered the high season, as it can be extremely hot in the city, meaning that everyone heads to the coast!
READ MORE: A Mini-Guide to Rome
Where you will save the most money however, is on your accommodation costs. At the lovely Spanish Suites hotel which is located in the sought-after area of Campo de' Fiori in Rome, the price of a double room during the regular season is €80, while the same room in the high season will cost €150.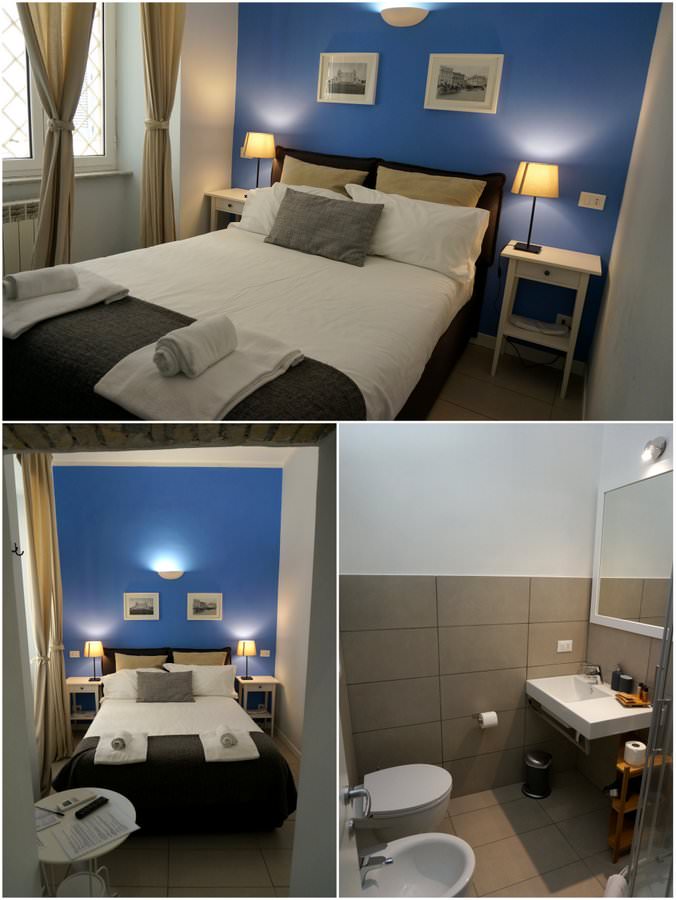 It may seem unbelievable that the room costs in Rome almost double in the high season, but they do. Choose your travel month wisely.
Stay Outside of the Main Areas
This city is well-connected, so when deciding where to stay in Rome, (regardless of which neighborhood you choose) you'll be just minutes away by bus from all of the main sights. Not only will your room cost you less, but also it will be much quieter for sleeping! Many people want to be right in the middle of all of the action and the sights, but if you want to save some cash, you should consider staying a bit further away from the core. Check out the area around the main train/bus terminal, Roma Termini. We stayed at the Beehive Hostel/Boutique Hotel, which was just steps from the terminal. This made our early morning departure to the airport a piece of cake.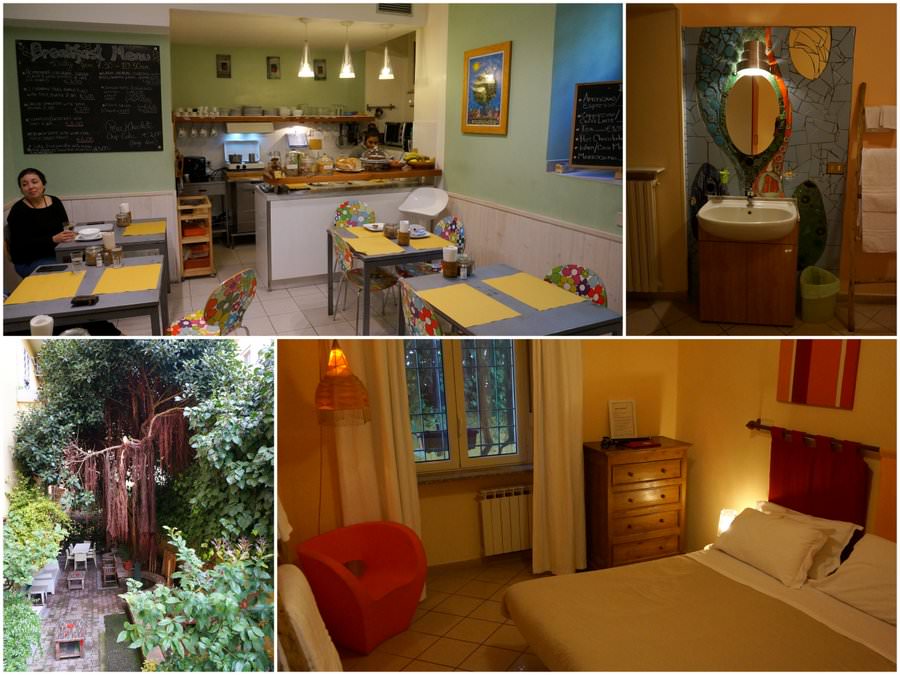 To get to the popular areas of Campo de' Fiori or Trastevere (which are also filled with fantastic restaurants!), one day we walked for about an hour, while enjoying all of the sights and buildings along the way. The other days, we chose to take the local bus for about 20 minutes. Our spacious double room in the shoulder season cost €65, while double rooms in Campo de' Fiori cost €80. Not a huge savings, but when you're on a budget, every little bit counts — especially in an expensive city like Rome.
Watch For Tourist Pricing and Extra Fees
Eating a meal in Rome is one of the best experiences! Italians are very passionate about their food, and the same goes for the Romans with their traditional dishes. You'll want to eat anything and everything you see. But, before sitting down to a meal in the city, consider these tips: Location: If you are eating in a touristy area, which includes popular plazas and restaurants surrounding the main sights, then you will be paying higher costs for lesser quality. Generally, avoid the restaurants surrounding the Piazza Navona and the Pantheon. Also, if you don't see any Italians eating at the restaurant, or if there are signs reading "tourist menu"...avoid it!
Stand, Don't Sit: Italians take their coffee at the counter, while standing. If you choose to sit down in a restaurant, cafe or bar, you will pay more. Look at the menu before deciding whether to sit or stand. When you see banco on the board/menu, this is the price if you stand at the bar. While tavolo is if you're sitting.
READ MORE: Italy: Cheaper Than You'd Think
Cover Charges: Many of the restaurants have a pane e coperto charge (bread and cover). This can be a hefty charge on the bill if you're not aware of it. Some restaurants charge per head, as opposed to per table. Expect to pay upwards of €2.50 per person when it comes time to pay your bill. This charge must be written on the menu; otherwise you don't need to pay it. Beware of these charges, and for your budget's sake, perhaps choose somewhere else to eat. Click here to see more do's and don'ts of eating in Italy.
Rome is known as "The Eternal City", which is probably because you could spend an eternity here and not experience, see and feel all that it has to offer! This is one of the most amazing cities that we have ever visited and if you follow our tips above, not only will you have a great time, your trip won't cost you a fortune.