Nick and Dariece | January 01, 2016 1:00 PM ET
How to Island-Hop in the Grenadines
Photos by Goats on the Road
The Grenadines is a string of southern Caribbean islands and cays in the Lesser Antilles. The area considered the Grenadines spans from Grenada in the south to St. Vincent in the north. However, these two islands aren't considered part the Grenadines, just the atolls in between. Geographically, this may sound a bit confusing, but all you really need to know is that this is a stunning area of the world. If you look at a map of this region, these islands look like perfectly placed stepping-stones, so the Grenadines is the ideal spot to go on an island hopping adventure!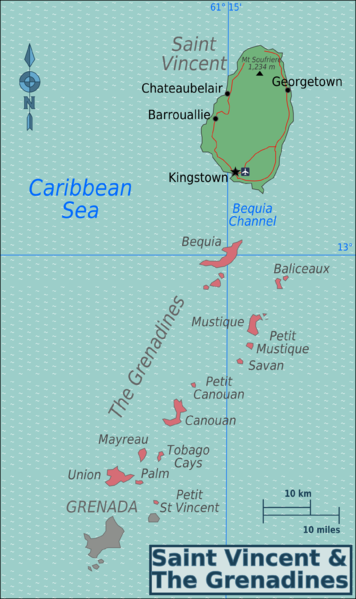 Map via Wikimedia Commons 
Many people choose to sail this part of the world, or take little prop planes from island to island. However, there is another way to travel here — by ferry and cargo boats.
Here's how:
Whether you travel from south to north, or vice-versa, is entirely up to you. However, regardless of which island you choose start your journey from, make sure to spend at least a week in both Grenada and St. Vincent. These two islands have a lot to offer travelers — everything from waterfalls to beaches, to festivals and hiking. You'll want some time to explore these two larger islands before moving on. (Check out 61 Awesome Things To Do in Grenada)
For this article, we're going to start the adventure in the south, and make our way north. Hop aboard the Osprey Lines Limited ferryboat at the southern end of the Carenage in St. George's. This portion of the journey from Grenada to Carriacou takes approximately 90 minutes, or closer to 120 depending on how calm the seas are. The Osprey is comfortable and affordable. But if you are prone to seasickness, definitely take an anti-nausea pill before the trip. The cost of this leg is 80EC ($30). Click here for ferry schedules and fares.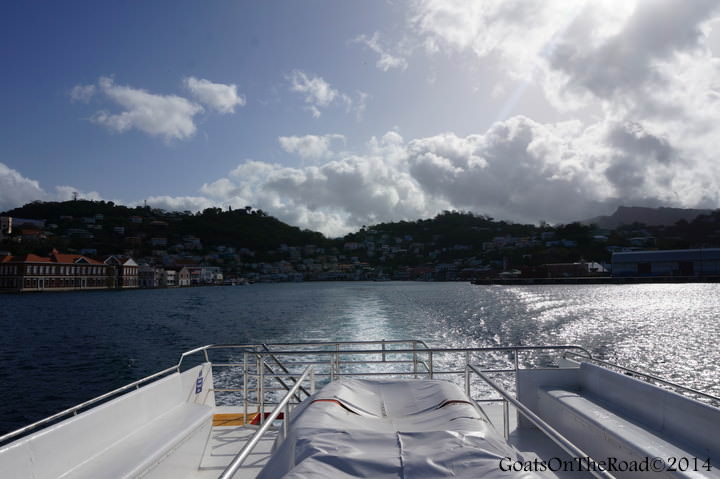 Arriving in Carriacou, you'll be greeted by the town of Hillsborough, and its stretch of golden sand, with just a few restaurants and hotels lining the shore. You won't need to go through any sort of customs or immigration, as this island is still considered a part of Grenada.
The pace here is slow and laid back. You'll want to take a local bus to get to the other areas of the island, including Paradise Beach and Tyrell Bay. There is a good budget hotel located in Hillsborough called The Town House, and Cafe Kayak is an excellent place to go for a sandwich, breakfast, seafood and fresh juice. Hillsborough beach is good for swimming, there are nice spots to eat, and you'll be able to watch the sunset from here.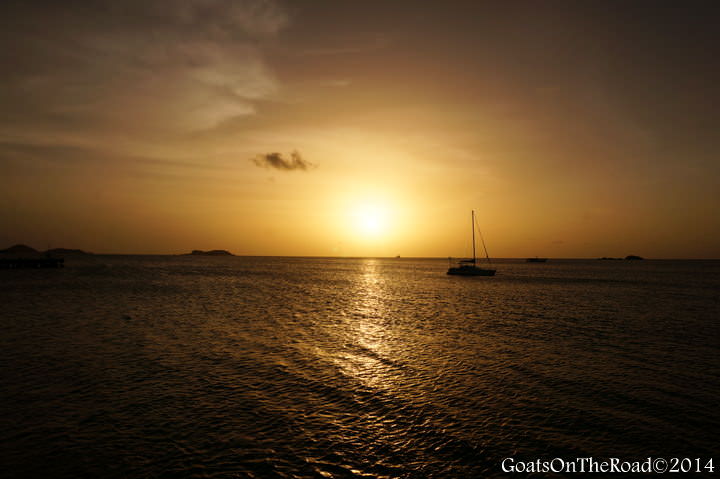 After a couple of days in Carriacou, you can take the Osprey to Petite Martinique, which is the smallest of the three islands comprising the nation of Grenada. If you don't want to see that island and are anxious to get to a new country, St. Vincent and the Grenadines (SVG), you will need to hire a private water taxi or, you can hop aboard the cargo boat which runs on Mondays and Thursdays.
There isn't a website or booking office to purchase tickets on this little Lady JJ boat, you just need to find its captain, whose name is Troy. Ask around near the docks for this man. The island is small and there is only one cargo boat going between Carriacou and Union Island. The cost of this ticket is 35EC ($13). This leg is only 45 minutes long and although sitting on hard benches and breathing in engine fumes doesn't make for the most comfortable journey, you'll be surrounded by goods, supplies and local people, making it a fun adventure!
You'll arrive in the town of Ashton on Union Island, and since you've entered into a new country, you'll need to go through customs and immigration, which is at the airport. Along with your fellow passengers, you will all need to take a minibus/taxi to get to the airport. This will be sorted out by Troy and his crew.
After stamping in to the country of SVG, you can take the same minibus to your chosen hotel. Clifton Harbour is where all of the action is, and is where most of the restaurants, hotels and shops are located. Some of the hotels here are a bit run down, so make sure to check out Kings Landing Hotel, which has recently undergone renovations. The bungalows here are of great value, and have sea views.
Although Union Island is rustic and unpretentious, it still has excellent food options for tourists. Stop in at Barracuda for authentic Italian food, Captain Gourmet Yacht Provisions for French foods and coffee and Joy's BBQ serving local food. She is located just a few steps from Kings Landing Hotel. For a gorgeous beach, and a good menu as well, make your way to Sparrow's Beach Bar. If you call ahead, he'll even pick you up.
Union Island is a great base for visiting the nearby Happy Island/Bar (which is probably the funkiest bar you've ever seen), as well as the famous Tobago Cays! If you book your Tobago Cays tour on the Yannis Catamaran through Palm Island (an exclusive island), this will be an excellent way to see many of the Grenadines Islands in a day.
You will be picked up from Union, and taken to Palm for breakfast and a swim. This island is gorgeous and if you're not staying on the island, this is the only way to see it. From there, you'll sail to Saltwhistle Bay on Mayreau Island, before making your way to the Tobago Cays — which is where a portion of the movie "Pirates of the Caribbean" was filmed.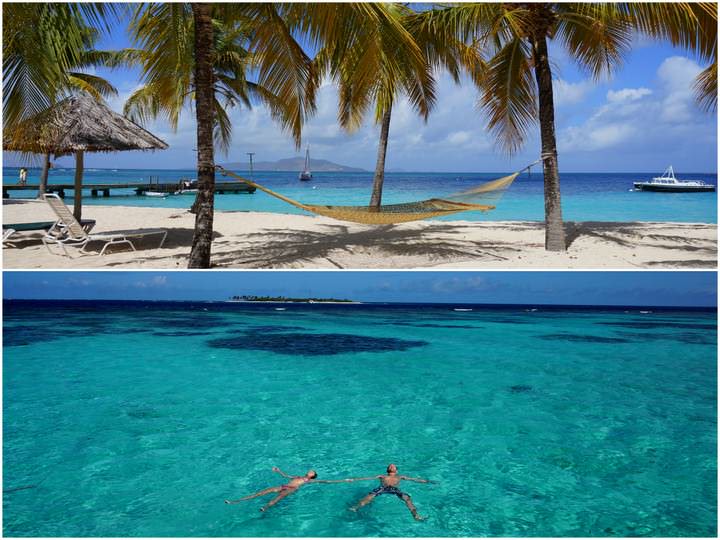 Back on Union Island, take the spacious and comfortable Jaden Sun Fast Ferry to Bequia Island. This boat makes it feel like you're literally flying over the water! The journey is 1 hour, 40 minutes and costs 100EC ($37).
Bequia Island is a place that you'll want to stay a while. The main action here is around Admiralty Bay and Port Elizabeth. If you stay at Frangipani Hotel, you'll be right on the lovely Belmont waterfront walkway, which has many restaurants, shops and a scuba dive shop as well. Or, you could stay more north of the island at the gorgeous Sugar Reef Hotel. The restaurant here is excellent, the rooms are gorgeous and the beach is nice as well. The beaches on Bequia are beautiful, the food is top-notch and the people here are very friendly.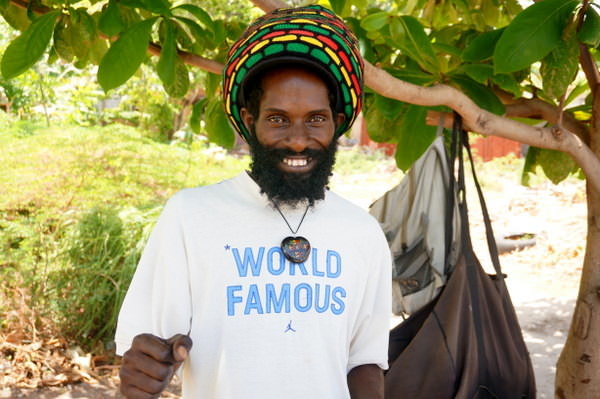 From Bequia, hop back on the Jaden Sun Fast Ferry to take you to the main island of St. Vincent, which will be your last stop. This journey is only about 30 minutes and the cost is 40EC ($15). Once on the main island, spend some time exploring and reflecting on the incredible island-hopping journey you've just completed!