Nick and Dariece | October 08, 2015 11:00 PM ET
How To Obtain a Good Job Teaching English in China
Teaching English abroad is one of the most exciting, rewarding and fulfilling jobs you can get, and you can do it all while enjoying a life of travel overseas. We taught English for one year in a town called Yangzhou in China and we had nothing but good experiences.
We worked for an excellent school, had great colleagues, loved our students and had a fun time living in China. But not all teachers have such a positive experience when they land jobs overseas. This is usually because they were uninformed about the job, were hired by a dishonest school, or because they didn't do a sufficient amount of research.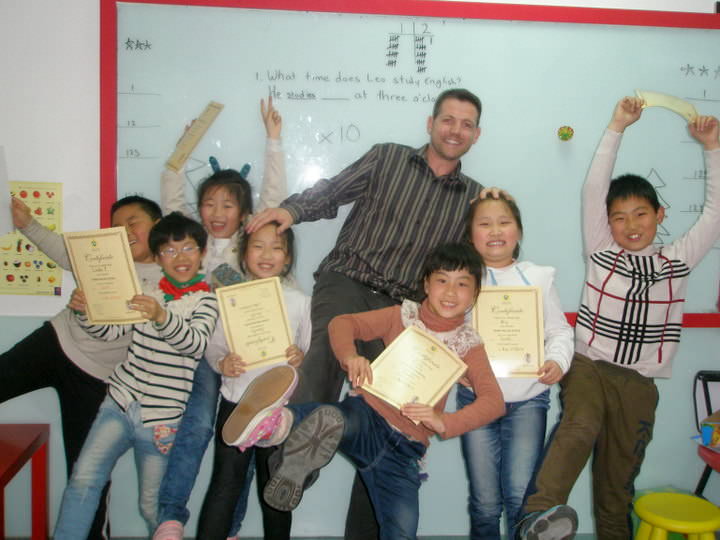 In this article, we'll walk you through the process of getting certified, searching for a job and finding a reputable school to work for in China.
1. Getting Certified
Before you start looking for a job in China, you should obtain some sort of foreign teaching certification so that you are qualified to teach English overseas. There are literally hundreds of online and in-class courses that you can take, but you'll want to make sure that whatever certification you earn is sufficient to teach in China. Generally, it's best to do at least a 120-hour course to ensure that all schools in China will hire you.
2. The Job Hunt
This is where it gets difficult. Looking for a job teaching English in China isn't easy. Not because there aren't a lot of jobs, but because there are so many phony job postings and shady recruitment agencies online. You can head over to DavesESLcafe.com (which is where we found our job) and search through the China job board, but be warned... there are a lot of spam postings on that site.
Alternatively you can check TransitionsAbroad.com for some listings. There may be fewer there than on Dave's ESL Cafe, but they are more reliable.
Finally, you can just Click Here to email us! If you're qualified, we can help you land a dream job.
3. Reading Over The Contract
Now that you've become certified and found a job, it's likely that the school will send you over a contract. This is where you'll have to be very diligent in your approach. Make sure that the contract is in both Chinese and English and have a professional (or someone used to dealing with contracts) read it over for you.
The contract should state the following:
• Salary
• Maximum hours of work
• Overtime pay
• Number of students / class
• Flight allowance
• Bonuses (Completed contract & retainment)
• Health Insurance
• Language Lessons (usually offered for free)
• Possible reasons for termination
• Accommodation Allowance
• Visa aid (the school must help you attain a legal Z-visa to work in China)
A typical one-year contract (a good one).
You're All Set
After you've signed the contract, you'll be officially hired by the school. You may have to pay for your return flight to China out-of-pocket, but they should reimburse you once you complete your contract.
Once you arrive in China, the school should help you get your working Z-visa and arrange your accommodation. They should also put you through their own training process. Once you're done that, you'll be teaching adorable students in one of the most fascinating countries on Earth. Enjoy!
We've got good news for you! If you want to start taking a course today we can get you 35 percent off! Just Click This Link and head over to MyTefl.net, pick a course that suits you best and when you go to pay, enter in the coupon code GOAT10 to get 35 percent off of all courses.