Nick and Dariece | January 14, 2016 11:00 PM ET
Inle Lake: Myanmar's Must-See Destination
Southeast Asia is a region of the world that has long been on the radars of backpackers around the world. From the hippie days to present, travelers have flocked to this enchanting area seeking dazzling beaches, unique cultures and cheap living expenses.
As you can imagine, the mass tourism has taken a toll on SE Asia, and although it's still possible to get away from the crowds and find authentic culture, it's becoming more difficult each year.
Luckily, Myanmar remains relatively unexplored! It's one of the few places in the region where you can really get off track and find your own pieces of paradise. The people here aren't jaded by excessive tourism (yet), the land is still lush and untouched, and Western companies haven't taken over.
There are many incredible places to visit during your travels to Myanmar, but one town in particular is a must-see.
Inle Lake is surrounded by rolling mountains, and is smack dab in the middle of the Shan Plateau. Although the scenery of this area is stunning, it's really the people and their traditions that make this place so special. There are many villages and ethnic groups surrounding the lake, with the majority being the Intha people.
The Intha have mastered living on this lake. Rather than having gardens on land, as most people do, their gardens can be found floating out on the water. Creating a garden like this is difficult - weeds are harvested from deep areas of the lake, which are then brought back to the garden area, and are attached to bamboo poles, which are stuck into the bottom of the lake. The bamboo acts as an anchor so the gardens don't float away.
But, it's not just the gardens that are unique here. The local fishermen have come up with some very interesting techniques.
In order to catch fish, the men slap their oars hard against the water, causing the fish to become stunned and scared by the sound, and of course, scurrying into the welcoming nets of the fellow fishermen.
Although the gardening and fishing techniques are very unique, what is really outstanding is the way in which the men choose to row their wooden canoes. Rather than using their arms, they get around using leg power! The fishermen stand on the boat, and with one leg wrapped around the oar, they propel themselves forwards. This approach really allows the men to be able to see what's up ahead, and keeps their hands free for throwing out nets while fishing. Genius!
As tourists, you will be able to see the fishermen from the shore, but to see the rowing and fishing up close, you'll need to get on a boat yourself and explore the lake.
There are many tours that will take you on a trip around Inle Lake, all of which stop at the same sights - monasteries packed with people, cats jumping through hoops, cigar rolling and silk hand weaving. What we recommend doing is hiring a boat yourself (this can easily be done) and asking the captain to take you as far south as possible without reaching the "permit zone."
This is where the magic is found.
Here you'll find stilted communities surrounded by floating gardens, quiet villages where people are making pottery and wooden wagon wheels by hand, and stunning pagodas with worshippers praying inside. This is what it's all about. Finish off your boat trip in the middle of the lake while watching the golden sun set over the mountains.
If you're not interested in exploring by boat, you can always hire a bicycle and ride around the lakeshore independently. The scenery along this route is stunning. Expect to see ox and carts, men tilling their fields, water buffalo, people fishing from the shoreline and beautiful foliage.
Renting a bike costs a mere $1 or less, and if you get exhausted while you're only halfway around the lake, you can always hire a canoe, toss in your bike, and be taken to your desired destination.
For the oenophiles out there, if you can believe it, there is actually a winery at Inle Lake! Red Mountain Estate is located in a beautiful location, up on the mountainside, overlooking the lake. Tastings of 4 different wines costs around $1.50, and there are bottles for sale as well. There's also a lunch and dinner menu available. To get here, you can cycle from town, which takes around 30 minutes. This is an excellent sunset spot!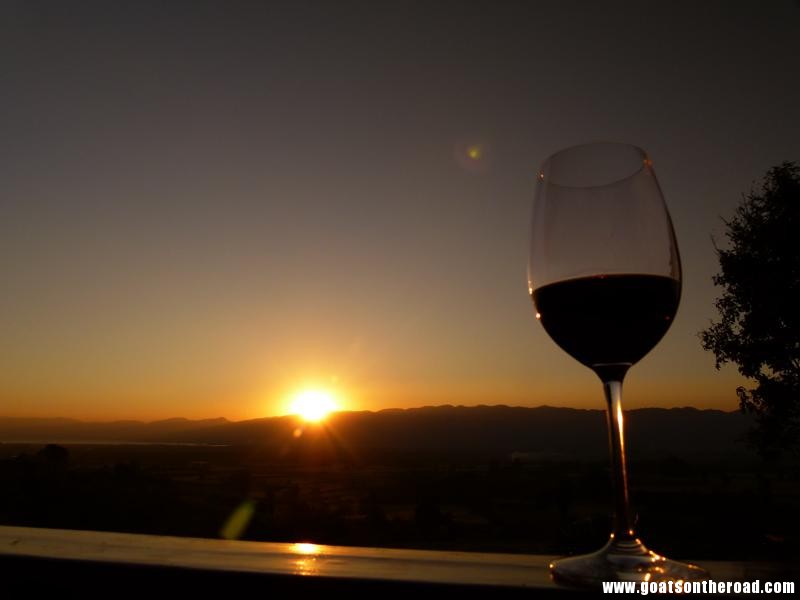 During your visit to the lake, we suggest staying in the village of Nyaung Shwe. this is where most of the restaurants, guesthouses and tour companies can be found. Budget double rooms at a guesthouse cost between $10 and $20 / night. There are many available these days, but booking ahead is always a good idea in the high season.
If you choose to visit just one spot during your trip to Myanmar, make it Inle Lake. You'll be thinking about this magical destination long after you leave.