Nick and Dariece | March 13, 2016 9:00 PM ET
Paying For Purchases Abroad: How to Be Ready for Every Scenario
Photos by Goats on the Road
Planning a trip around the world, or planning to go away for a weeklong vacation? That's great! However, have you thought about what you'll do about your money? I don't mean what you will spend it on (that's the easy part), but which sorts of currency you will bring along. How will you pay for things abroad? Here's how:
Debit Card
You will need to bring a debit card with you no matter where in the world you are going. Before you leave your home country, speak with your bank and see which types of checking accounts they offer. You'll want an account that has minimal, or no, monthly fees. Plus, you'll want an account that won't charge you for withdrawals abroad. If your bank, and the local ATMs are charging you for withdrawing currency, the fees will really add up. Some accounts charge $5 a debit, while overseas machines can charge between $3-$5 for each debit.
READ MORE: 6 Easy Ways To Save Money While You Travel
As Canadians, we use and recommend the TD All-Inclusive Banking Plan. There is a $29.95 monthly fee and in exchange, you are given unlimited withdrawals from overseas bank machines. But, if you keep $5,000 in the account at all times throughout the month, the $29.95 fee is waived. For Americans, the Charles Schwab high-yield checking account is the one you want. There are no monthly fees, and all ATM fees are reimbursed to you at the end of each month. No monthly fee, and no withdrawal fee!
Whichever account you choose, make sure to have more than one card issued — you don't want to be stuck when the machine eats your card.
Credit Cards
These days, more and more travelers are using their credit cards while traveling. People are becoming excellent travel hackers, and credit card points are being racked up and spent on free travel. If you're one of these points collectors, you'll be using your credit card for all purchases overseas. Keep in mind however, that not all countries accept credit cards everywhere. Maybe in a fancy hotel, or an upscale restaurant, but often cards won't be accepted. Speak to your bank about which card will work for you. It all depends on what you're looking for in your plastic. Some people want travel reward points, while others want low annual fees. Do some research and find the card that's right for you. For Americans, click here to see the best credit cards of 2016, and for Canadians, click here to find a credit card that suits your travel needs.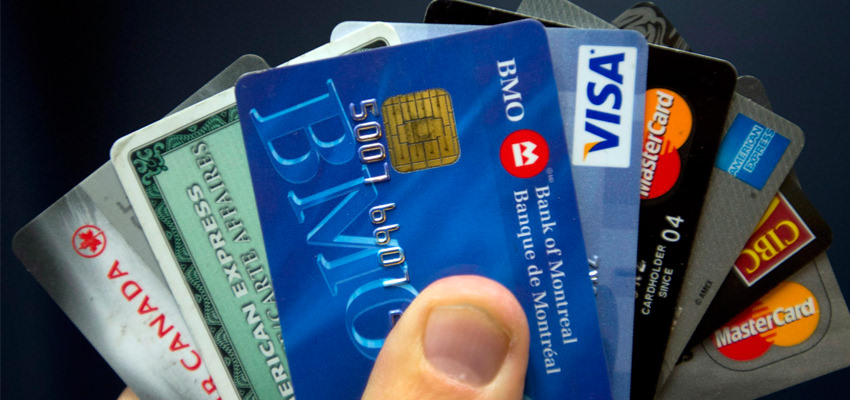 Local Currency
Having local money on you at all times is an absolute must. Using your debit card at the ATM, take out enough money to last you the week. Figure out what your daily budget will be and go from there. Almost all ATMs will dispense money in local funds, unless it states otherwise. You can withdrawal money from ATMs with your credit card, but be warned, interest starts accruing right away, there is no grace period.
American Dollars
Except for when you're traveling in Cuba, having some American dollars on you as a back-up plan is a good idea. This currency is accepted worldwide. If your credit card and your debit card aren't working at the ATMs in a particular country, or if your bank has put a hold on your accounts, you'll want some extra cash to get out of a jam if need be. You'll either be able to spend the dollars right away, or you'll have to go to a moneychanger to exchange your dollars for the local currency. You won't need a lot of money, maybe between $300 and $500 is fine, and disperse this cash between your luggage, your wallet, your day-pack, etc. Just don't forget where you hid it!
READ MORE: Travel Tech Next: Secure Your Money With Elegant Ekster Wallets
Having a Combination of Currency Options is Key
If you have a debit card, credit card, local currency and some American dollars, you are set for every scenario. Keep in mind that traveler's checks are a dying breed, and aren't accepted in many countries these days. If they are, they are often a hassle to deal with. Before setting off on your vacation, make sure to contact your bank and let them know your plans. You don't want to find yourself halfway around the world with a frozen bank account due to "suspicious activity". Happy travels!