Nick and Dariece | December 22, 2014 11:00 PM ET
Preparing For a World Trip: A Beginner's Check-List
Planning a trip around the world can be daunting, stressful and overwhelming. You'll most likely be wondering what to pack, what to do before leaving and perhaps - where in the world you should travel to!
This checklist will help you get a firm grasp on what needs to be done in preparation for a trip around the world.
1. Buy a flight ticket. After you've decided where in the world you want to go, you should buy your ticket so that you have a deadline for travel in your mind. No putting it off and no backing out! Once you've purchased your airplane ticket, you'll be very excited and counting down the days to departure. Check out online booking engines or speak to a tour agency to book a ticket.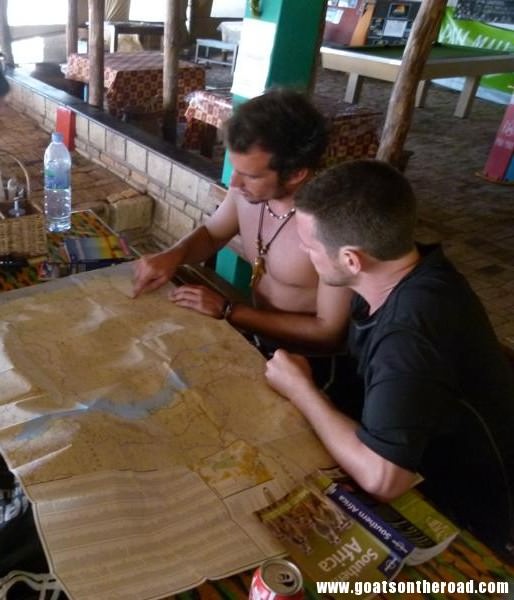 2. Purchase travel insurance. This is an important one. If something happens to you while on the road, it could end up costing you a fortune, or worse, imagine being stranded in the middle of nowhere with a serious injury and no way of getting airlifted out. Insurance covers everything from theft to flight cancellations and hospital visits. Check out World Nomads, which is affordable and easy to use.
3. Get the necessary vaccinations. Depending on where in the world you plan to travel, you'll need to get some vaccinations. These are dreaded by all travelers, but necessary for most countries. Speak with the travel clinic nearest to you and see which needles you'll need before you go. Make sure to do this at least three months in advance, as some of the shots need to be administered over time.
4. Sort out your bills. You'll need to contact the various companies that you owe money and arrange for the proper payments while you're away. If you own a home, make sure the mortgage payments are automatically coming out of your account. Contact your phone, internet and cable provider and cancel your subscription, or pause it, until you return. There's no need to be paying unnecessary bills if you don't have to.
5. Contact your bank. Make sure to call your bank (and your credit card provider) and let them know you'll be out of the country for however many days, months or years. If you don't, they may see a transaction happening in China and they'll think your card has been compromised, and ultimately, put a hold on it. You'll also need to choose which currency you'll need for your trip. This can be a bit confusing. Having various types of payment methods is highly recommended. Carry a debit card, a credit card, a few hundred U.S. dollars and some local currency.
6. Look into Visas. Many of the countries you'll be travelling to will require you to obtain an entrance visa in order to enter their country. We're not talking about a credit card visa, but the official stamp or sticker you receive in your passport that allows you to cross the border. Many nations will allow you to enter by receiving an entry stamp at the border, while others will require you obtain an entry visa beforehand. In some cases, this visa must be obtained in your home country, so make sure you check out all of the visa requirements for each country you'll be visiting.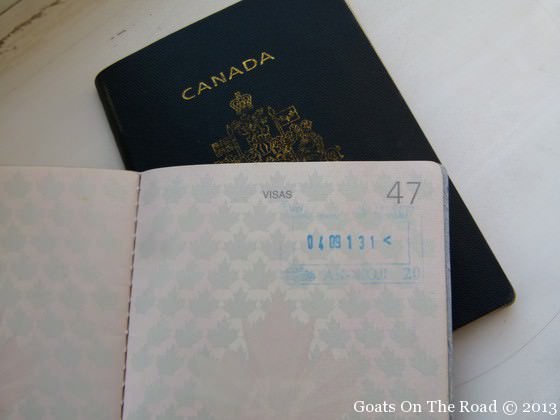 Even more important than all of these must-dos, is making yourself an official to-do list for travel. Having everything written out in a list will keep you more focused on what needs to be done, and less stressed out. Crossing each item off one by one only brings you closer to your dream trip! Hopefully these six things help you get started. Happy travels.