Nick and Dariece | November 20, 2015 1:00 AM ET
Reasons To Start Travel Blogging Today
Back in the days of paper and pen, many people would send home post cards from exotic locations, and write about their travel journeys in a personal diary. These days, people are sharing their tips, advice, knowledge, and first-hand information with the world, rather than keeping it hidden in their paper journal.
Travel bloggers are the go-to people in terms of up-to-date information on destinations, and where to find personal opinions and experiences about various places. If you are a traveler and have a passion for writing, photography and sharing your story, then travel blogging may be the online career for you. Here are some reasons why you should start a travel blog today:
Helping Others
I'm going to start with the main reason why everyone should open a travel blog. Many people have no idea where to start when it comes to taking off on a long-term trip, this is where you come in. Due to your expertise in travel, you can share packing lists, advice for planning and financial tips. This information is very useful for those starting out.
If you've recently traveled somewhere and have insider tips and advice on that country, plus beautiful photos, you should share them with the world! People are always wanting up-to-date information on costs, transport, border crossings and visa situations. By sharing your beautiful photos from various destinations and by writing about the culture and the experiences you had there, you'll be inspiring others to travel to those places as well. Maybe they were armchair travelers before reading your blog and it gave them the push they needed to get out there and see the world.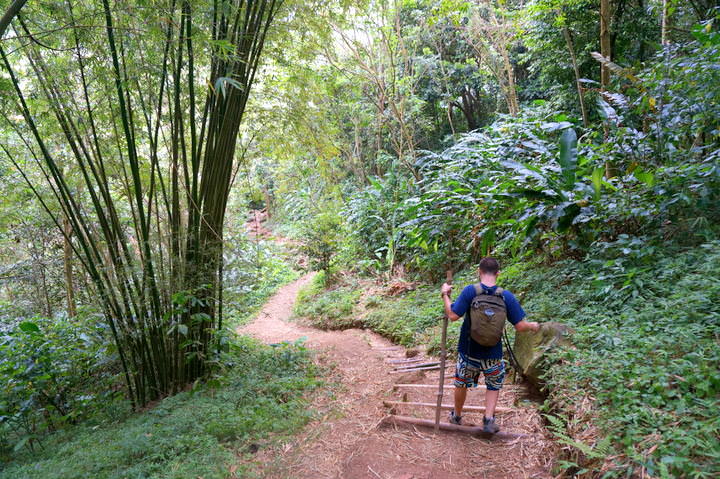 Travel bloggers can help to inspire people to live a freer lifestyle filled with travel and adventure, and it's a great feeling when you hear from your readers that you've given them the little push they needed to either start a blog or to take that overdue vacation.
Location-Independent Lifestyle
Professional travel bloggers have the luxury of working from anywhere in the world. All you need is a laptop and a solid internet connection (which can be hard to come by in many countries). By being able to live a location-independent life, the sky is the limit in terms of countries you can visit. Having the opportunity to choose from a wide range of places to put down temporary roots is definitely a perk of being a blogger. Plus, you'll be traveling at a much slower pace, which means that you'll able to immerse yourself in the country that you're visiting, and make real connections with the local people. That's what traveling is all about!
Doing What You Love
Apart from being able to help others with travel planning and advice, if you become a travel blogger, it'll be because you love to travel (or at least it should be). Wouldn't it be great to combine your love for travel with your job? Everyone should enjoy their career, otherwise every day will feel like "a case of the Mondays." Knowing that your job consists of you traveling the world to come up with great content is pretty amazing.
Travel Blogging is an incredible job, but...
We constantly promote travel blogging as a great way to earn money on the road, as this is what we do for a living. However, it's not as easy as it may seem. Sure, it is definitely possible to make enough money to travel and to put some in the bank, but it does take a lot of work and some sacrifice as well.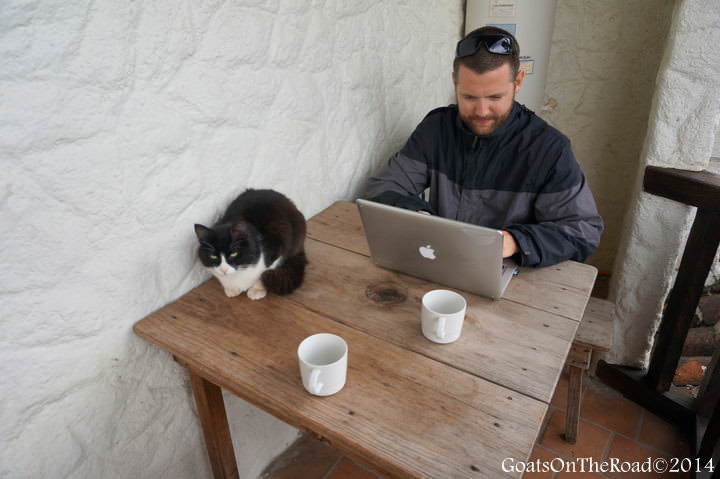 While your fellow backpackers are off seeing sites and lazing on the beach, you may have to stay in your hotel writing articles that are due. Your travel style will most likely change as well, as now you'll need to make sure you're available and online more often than when you were just a traveler.
Having said all of that, in our honest opinion, travel blogging is the best thing that has ever happened to us, and if you really want to be a blogger as well, then go for it! Follow your passion, take a chance and see how it goes. What's the worst that can happen?