Nick and Dariece | March 26, 2015 5:00 AM ET
The Art of Traveling at A Snail's Pace
Visiting ancient sites, wandering through alleyways, venturing off the beaten path, tasting exotic cuisines and meeting local people may sound like a great way to spend your vacation, and it is. However, if you're moving from one destination to the next at a rapid pace, what you'll actually end up seeing is the inside of a bus, the scenery whizzing by on a train, or absolutely nothing in between destinations if you choose to fly.
Why not slow down a bit and actually see the country you decided to visit?
Whether you have two weeks off from work, are travelling for a couple of months, or are on a gap year trip, there's no need to travel at lightning speed. Slow down and stop to smell the roses once in a while.
For one thing, the cost of your trip will be significantly cheaper.
If you're constantly moving around from city to city, the cost of your transportation will skyrocket and will definitely eat the budget. In places like China or Mexico where buses and trains can be upwards of $8 / hour of travel, a long journey can really end up costing a lot. If you're just staying in one place, you won't have all of those extra costs.
Maybe consider basing yourself in one city and taking an inexpensive local bus to nearby towns and sights. Or, maybe rent a car for the duration of your stay. The longer you rent the vehicle for, the cheaper it will be.
You'll be able to meet people on a more intimate level.
Travel is all about meeting new people and learning about their culture and way of life. If you're just blazing through the country, who are you actually meeting and what are you actually learning? If you choose to stay put for an extended period of time, who knows what could end up happening?
You may meet the love of your life, you might end up having a great party night at a secret hot-spot, or you may be invited into the homes of strangers and have a fantastic meal together. The moments had with local people will remain in your travel memories forever.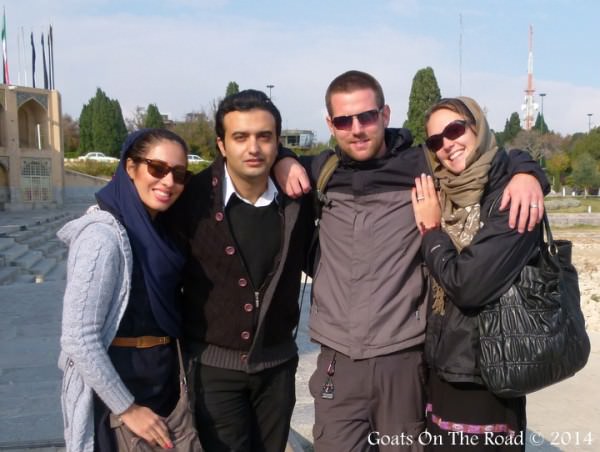 You won't be exhausted and return home needing another vacation!
Travel is exciting and fun, but it can also be exhausting. If you're moving from place to place quickly and having to do loads of planning and figuring out transportation and lodging along the way, you'll become very tired. You may find yourself on an overnight bus, train or flight and most likely you won't get any sleep and will end up wasting a day of exploration fast asleep in your hotel room.
Slow down, unpack your belongings and settle in for a week or more.
Enjoy yourself, travel slowly.
Travel can mean many things to many people and everyone has their own travel style. However, we highly recommend you slow down and really get to know a country. Learn about the culture, make some new friends, and eat some great food - all at a snail's pace.
Are you a fast traveler, or do you travel at a slow pace? Share with us!