Nick and Dariece | February 11, 2016 9:00 PM ET
The Cost of Travel in Mexico: What You Need to Know
Photos by Goats on the Road
Mexico is a top destination for every type of traveler. No matter if you're a resort goer, a budget backpacker or a midrange traveler, there's a place for you. We've spent approximately six months backpacking through Mexico and had nothing but positive experiences. This country is mostly popular with North American all-inclusive travelers who are looking for a relaxing winter getaway. But trust me, there is so much more to Mexico than resorts. It's one of the best destinations for independent travelers.
The Costs
Currently, 1 USD is around 19 MXN. With the U.S. dollar being so strong against the Mexican peso, now is most definitely the time to visit this southern nation.
READ MORE: A Glimpse Into Yucatan Mayan Traditions
Rooms
Dorm beds cost around 150 pesos per person, while double private rooms go for 450-650 pesos per room. The hostels and hotels in Mexico are clean and comfortable. No matter which accommodation option you choose, you'll be satisfied.
Some top picks:
• Hotel Catedral in Puerto Vallarta - See our review here.
• Hotel Las Palmas on Isla Mujeres - See our review here.
• Hostel Moloch in Cancun.
• Hostal Amigo Suites in Mexico City - See our review here.
• Rossco Backpackers in San Cristobal de las Casas.
• Blue Pepper Downtown in Guadalajara - See our review here.
• Hostal del Campenaro in Guanajuato - See our review here.
• Nomadas Hostel in Merida - The best one to date!
• Losdeli Hostel in Puerto Escondido.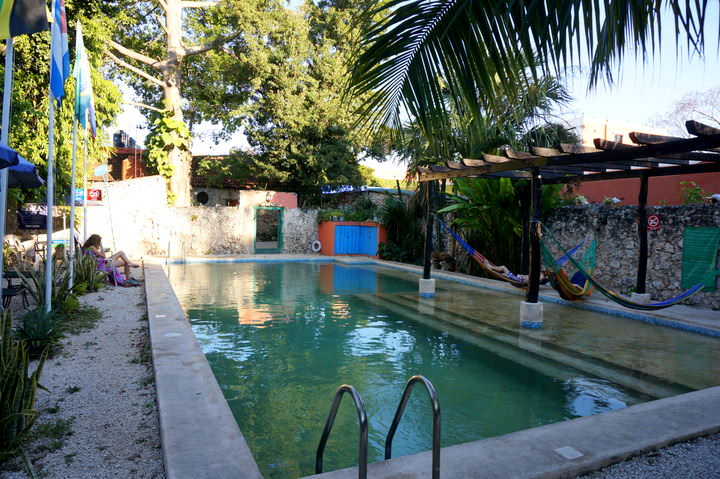 Food
Mexican cuisine is one of the best in the world. So unique in fact, that it's been listed as an Intangible Cultural Heritage of Humanity by UNESCO. There are many incredible dishes that you can sample, with each region having its own distinct flavors and ingredients. Snack foods such as quesadillas, tacos and tortas cost around 7-20 pesos each, while a meal at a restaurant will set you back 50-150 pesos.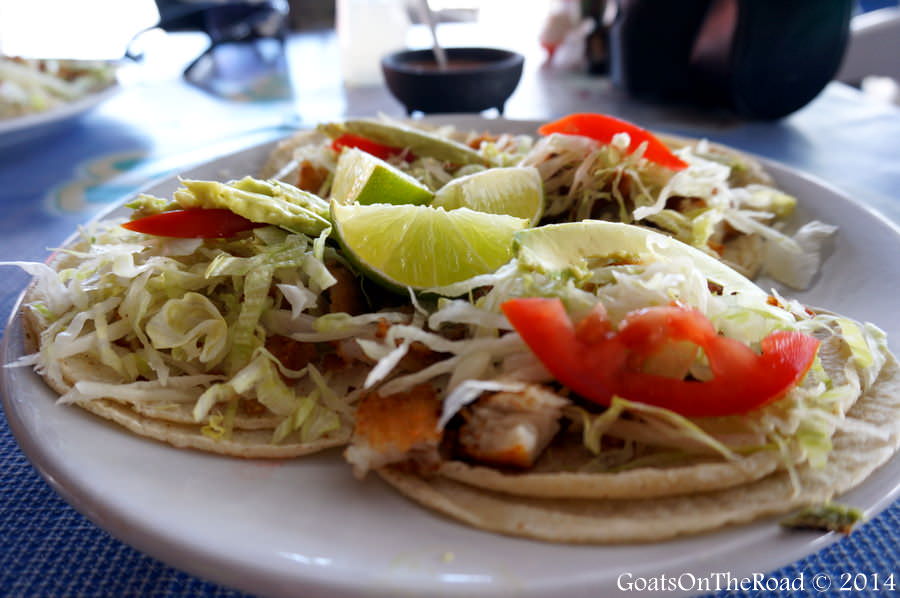 Transport
The cost of the local, intercity bus works out to be roughly $5-$8 per hour of travel. There are some affordable local airlines as well — AeroMexico and VivaAerobus. Traveling within the cities is very inexpensive. As an example, in Mexico City the cost of a metro card is 10 pesos, and each ride on the metro (no matter the duration), costs 5 pesos. The metrobus runs on a few set lines throughout the city, the cost of a journey is 6 pesos. A ride to the airport will cost you 30 pesos ... what a deal!
Sights and Entrance Fees
When traveling in Mexico, you will definitely want to visit some (all) of the incredible Mesoamerican ruins and the amazing museums. For the Monte Alban ruins outside of Oaxaca City, the entrance fee is 52 pesos. To visit Teotihuacan, you will need to pay 51 pesos. Uxmal, which is just outside of the city of Merida, is more costly at 203 pesos — but worth every penny!
Entrance to Chichen Itza, The Wonder Of The World, costs 182 pesos while the price to enter the impressive National Museum of Anthropology in Mexico City costs 64 pesos.
Activities
Mexico offers visitors a wide variety of activities and exciting day excursions — deep-sea fishing, surfing, scuba diving, snorkeling or sailing on the coast and museums, historic theaters and colorful plazas inland.
READ MORE: Cancun For The Adventure Traveler
If you're interested in learning more about the food, go on a food tour in Mexico City, Puerto Vallarta or Guanajuato. If you are interested in caving or seeing cenotes, book a tour to check out Rio Secreto in the Yucatan. Scuba diving will cost you around 1,288 pesos a tank. The more dives you do with one company, the cheaper each will be. Food tours cost between 860 and 1,288 pesos. The cost of entering Rio Secreto is $79. Note: most of the tours and excursions in Mexico are listed in U.S. dollars, meaning that although the dollar is strong right now, the prices of the tours won't fluctuate.
Total 
At the lower end of the travel budget, couples could get by on $40 a day while traveling independently in Mexico. This includes staying in a double room at the lowest end of the scale, or in two dorm beds. This won't include excursions, but it will include some transportation and street food, with the occasional sit-down meal. A good budget for a couple in Mexico would be $60 a day. This will allow you to have a nice private room, eat at restaurants, do the occasional excursion and afford transportation in between cities every few days.