Nick and Dariece | March 17, 2016 9:00 PM ET
Time Traveling Tourism in Plovdiv, Bulgaria
Photos by Goats on the Road
Have you heard of Plovdiv? Most people haven't, and to be honest, we hadn't until we started planning our epic journey through Eastern Europe . Bulgaria is bordered by Turkey, Romania, Serbia, Macedonia and Greece, making this an excellent spot to start your trip through this exciting part of the world.
Most travelers choose to fly into Istanbul, Turkey, which is a well-connected transport hub. From Istanbul, you can board a bus to take you directly to Plovdiv. This journey is simple, easy and comfortable. The cost of the bus is 60 Turkish Lira ($28), and the journey takes 6.5 hours. Crossing the Bulgarian border is also a piece of cake.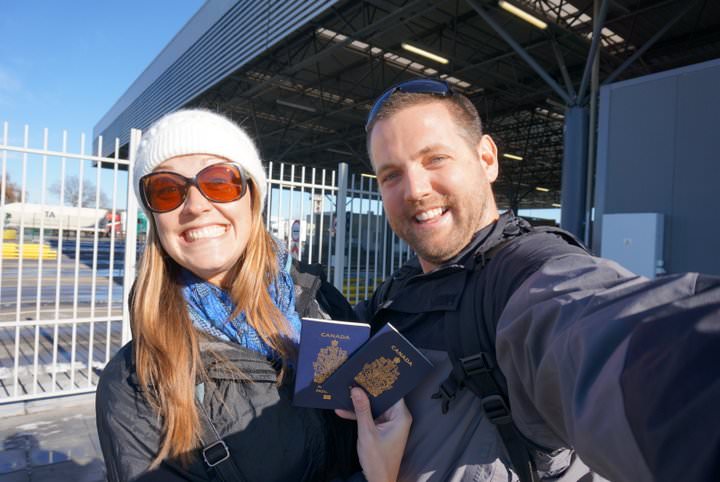 Arriving in Plovdiv, you may think that you've made a bit of a mistake in coming here, as the bus station is located in a very unappealing part of the city. However, once your taxi creeps closer and closer to Old Town, you'll realize you made the right choice — Smooth streets transform into cobblestones, Soviet style buildings morph into Bulgarian revival style, and highways become narrow, walled alleyways.
READ MORE: 5 Exciting Ways to Embrace Plovdiv, Bulgaria
This is the Old Town, where you'll want to stay! There are a few accommodation options in this part of the city, and if you opt to stay here, you'll be rewarded with the Ethnographic Museum, the Eastern Gate to the city, the Asymmetrical House, the Church of Constantine & Elena, and the Church of the Virgin Mary — just steps from your room.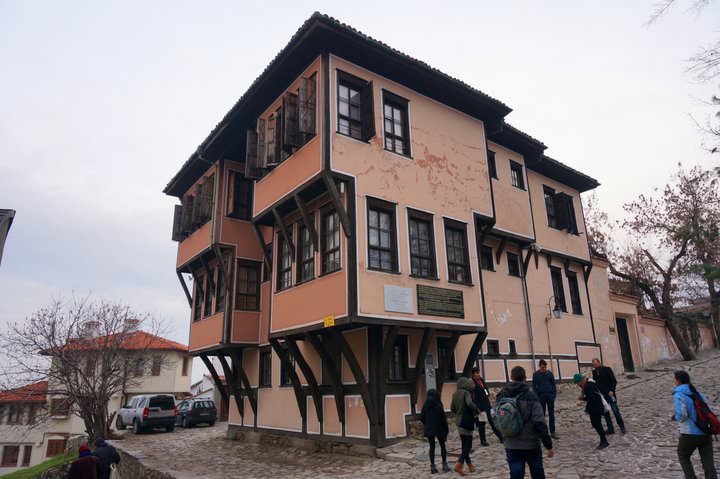 Speaking of old towns, Plovdiv is around 6,000 years old and is the oldest continuously inhabited city in all of Europe. Not only that, it's one of the oldest cities in the entire world! Plovdiv's origins go back to the Thracian people (you've probably heard of Spartacus?), who commanded the lands known as present day Bulgaria, Greece and Turkey. It's said that these people were good at three things: fighting, making wine and crafting jewelry.
Luckily for you, the vino tradition continues, and there are over 90 wineries within 50 miles of the city! Going on a wine tour is an excellent way to learn about wine production in the region, visit some old estates and wineries, and of course, sample wine. Bulgaria has many varieties of grapes native to the area. We sampled Mavrud & Rubin, both of which we highly recommend.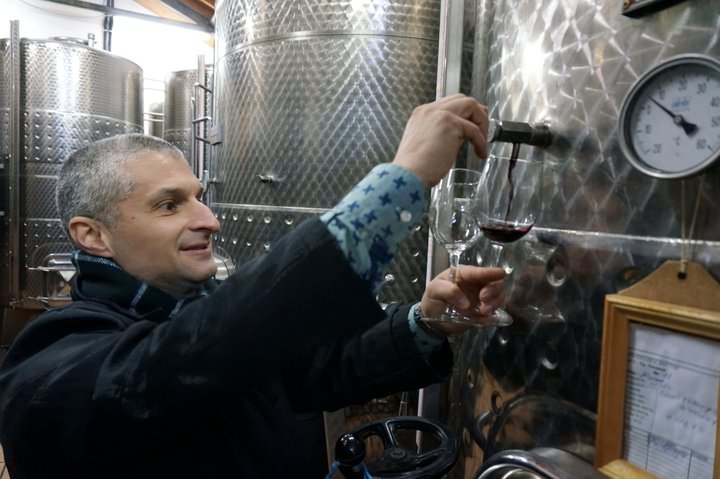 Some of these vines were transported to other parts of the world to be cultivated, but they didn't survive. They only flourish in Bulgaria!
Another unique aspect of Plovdiv is the amount of Roman ruins discovered here. Along the popular, mile-long pedestrian street, a stadium was found. A portion of it has been excavated for visitors to see, while the majority of this large structure still remains underground, in the basement of many shops lining the walking street.
In the Old Town, you'll find ruins at the Nebet Tepe lookout point. This is an excellent spot to check out the ancient wall, take some great photos and stop in at the Rahmat Tepe bar for a beer afterwards.
The third Roman site is the amphitheater, which was built in the 2nd century AD. This incredible piece of architecture wasn't discovered until 1972, due to a freak mudslide. These days, you can see concerts, opera and cultural events at the amphitheater.
Spring and autumn are the best times of year to visit, as the weather is a comfortable 65-75 degrees during the day. Having said that, we traveled to Plovdiv during January and although the weather was cool, there were some sunny days, and fewer tourists. July and August are the hottest months, with temperatures reaching 87-90 degrees.
READ MORE: Montenegro Criticized For Turning Concentration Camp Into Resort
Regardless of when you choose to visit, Plovdiv is one of those destinations that is comfortable and exciting year-round. When planning your trip to Europe, consider adding Plovdiv to your travel itinerary. It's been listed as the Cultural Capital of Europe for 2019, which comes as no surprise to us.