Traveling to Cuba seems to be what every traveler, tour agent and tourist is talking about at the moment. Due to relations with the United States easing, more and more people will be able to explore and experience this incredible Caribbean country.
Here are a few tips to help you better enjoy your travels in Cuba.
Learn the Spanish Language
When traveling, it's always a good idea to learn at least a few key words from the country you'll be visiting. In Cuba, the people who are involved in the travel/tourism industry will speak some English, but when you find yourself in rural areas, not many people will speak English. In order to gain a better understanding of the Cuban people, their way of life and the hardships they've faced (and continue to face), you'll want to be able to speak their native tongue, which is Spanish.
During our month in Cuba, we desperately wished that we spoke Spanish so that we could better communicate with the locals. We speak some of the language so we were able to get by, but traveling isn't just about "getting by," it's about digging deeper and learning as much as you can from the locals.
We love learning online and being able to wear our PJs!
Since returning from our Cuban adventures, we have started taking online Spanish lessons with Spanish Marks. We're so excited and pleased with how easy it is to go to school! Our classes are for 50 minutes each day, with a real live teacher who is based in Guatemala. We study ourselves before class, and we are also given some homework to do.
Taking lessons online is easy, accommodating and fun! We love going to school in our pajamas, and the fact that we can learn from anywhere in the world.
Understand the Dual Currency
Two currencies? Yes! Cuba has the Cuban Convertible Peso (CUC) and the Cuban National Peso (CUP), both of which you'll need to wrap your head around before travelling there. The CUC is pegged at the US Dollar 1:1, while the CUP is valued at 25:1.
The CUC is considered the currency for "luxury" items such as restaurant meals, hotel stays, bus tickets, internet usage, food from the grocery store, etc.
CUP is used for street food, local buses or shared cars, fresh fruit juice, produce at the market and other basic necessities.
The CUC is much more valuable and those who are working in the tourism industry are paid in this currency. The vast majority of people, however, are paid a salary equivalent to around $25 / month, but they are paid in CUP currency.
As you can imagine, the average person in Cuba isn't able to purchase many luxury items.
As a tourist, you'll use CUC most of the time for the items you'll be buying, but we recommend having some CUP in your pocket as well for some very cheap street eats, juices and snacks. The two currencies look very much alike, so make sure you memorize them to avoid being ripped off!
To learn more, check out How to Deal With Cuba's Dual Currency.
Book Ahead
Finding and using Wi-Fi or dial-up internet in Cuba is a hassle. It is available, but you'll spend a long time waiting in line-ups to purchase "time cards," and then when you do finally find an internet cafe, typically there is a huge line of people waiting to use one of the seven sought-after computers. With Wi-Fi, the signal is often down. There are talks about the internet situation improving, so keep your fingers crossed!
We suggest booking your casa particular stays in advance to avoid being unable to research a place to stay while you're in the country. Many of the online booking engines don't include Cuba (yet), but for now, you can find many great casas on HostelsClub.com. Alternatively, you could follow your guidebook and arrive unannounced at a casa, hoping that they have a room available.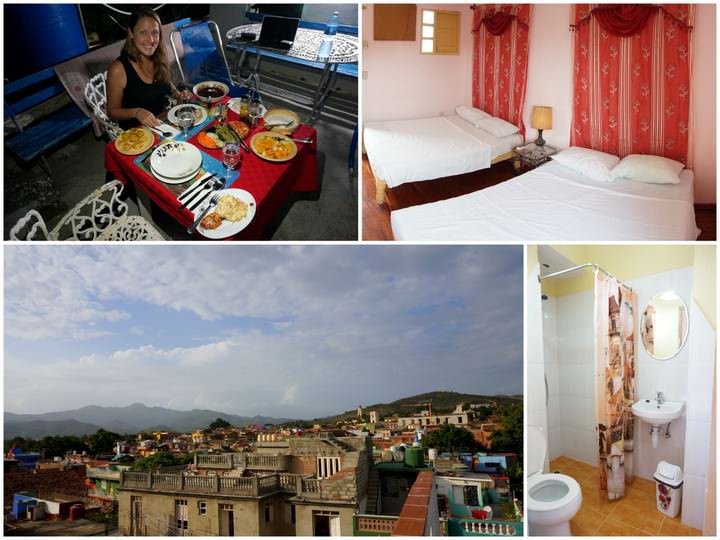 There you have it, our top three tips. What tips would you add for a trip to Cuba? Tell us below!