Nick and Dariece | April 14, 2016 11:00 PM ET
Top 5 Destinations For First Time Travelers
Photos by Goats on the Road unless otherwise indicated
Going on your first trip abroad can be a nerve-wracking experience. There's much to think about in terms of travel insurance, transportation options, the visa situation and finding a roof over your head each night. On top of all of these things, you'll have to deal with being in a strange land with locals who may or may not speak your language.
But, don't fear! Traveling for your first time is meant to be a bit scary, it's all part of the learning curve and your first time will be an adventure. There are many countries that you can choose to visit for your first trip overseas, but here are five that we recommend for various reasons, starting with the closest to North America.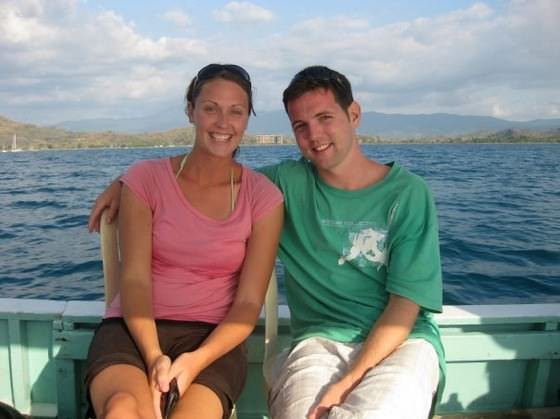 Mexico
Many people think of this country as being a dangerous place filled with drug lords, or as a destination for a weeklong, all-inclusive vacation. Although it's true that there are certain parts of the country which are dangerous, and yes, there are many popular resort cities here, but Mexico is the ultimate backpacking destination. It's a perfect spot for independent travelers on their first trip. Mexico is very close to home, yet feels a world away. It's a 6.5-hour flight from New York to Puerto Vallarta, and just 4.5 hours from New York to Cancun. We flew with AeroMexico, an airline which often has discounts on flights.
READ MORE: 10 Things a First-Time Ocean Cruiser Should Know
Once you're in-country, there are many amenities set up for travelers and backpackers. The hostel system is excellent, and actually, our favorite hostel to date is in Merida, Mexico! After you've met up with some new friends in your hostel or hotel, you can carry on to your next destination in the country. The bus system is very easy to navigate (Ado is the main company in the south), and oftentimes you'll receive lunch on the bus ride, and Wi-Fi as well.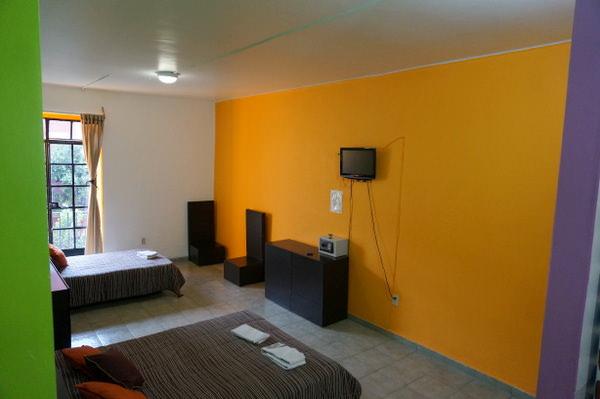 Another bonus for first timers is that many people speak English in Mexico. If you're lost, just ask a local at a restaurant, or a shop and most likely, they'll be able to point you in the right direction. All of this makes Mexico an excellent destination, but the ultimate selling point has to be the cost, especially with the strong U.S. dollar at the moment! See: The Cost of Travel in Mexico: What You Need to Know. Mexico is affordable, familiar and close to home, making it an excellent choice for newbies.
Costa Rica
For North Americans, Costa Rica is a good option due to its location. From Vancouver, the flight is around 10 hours, and from New York, it's a little over 5 hours. Many of the countries in Central America are lacking in tourism infrastructure and suffer from high crime rates. Of course, nowhere is totally safe, and Costa Rica does have its fair share of crime, but compared to its neighbors, this country is a good bet.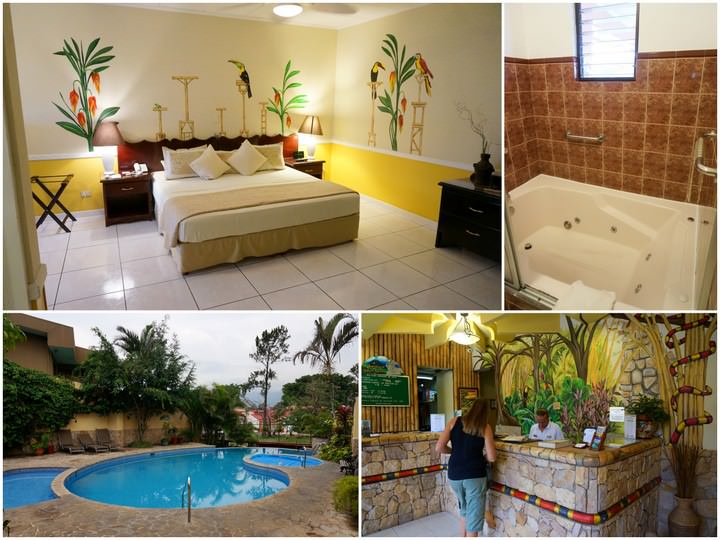 The native tongue here is Spanish, but luckily, you'll be able to find many people who speak English. Costa Rica offers excellent tourism amenities — the roads are good, the hotels and hostels are of high quality, tourist buses are plentiful, and food standards are high as well. Plus, there are many western comfort foods available for those days when you just really want a burger! Another selling point of Costa Rica is the activities and eco-minded nature of the country.
This country is definitely filled with adventures. You can scuba dive and surf, or you can walk to waterfalls and go on jungle tours. You can visit wildlife reserves or volunteer to help the conservation of big cats and turtles (among other animals). Partaking in activities like these is not only fun, but a great way to meet fellow travelers.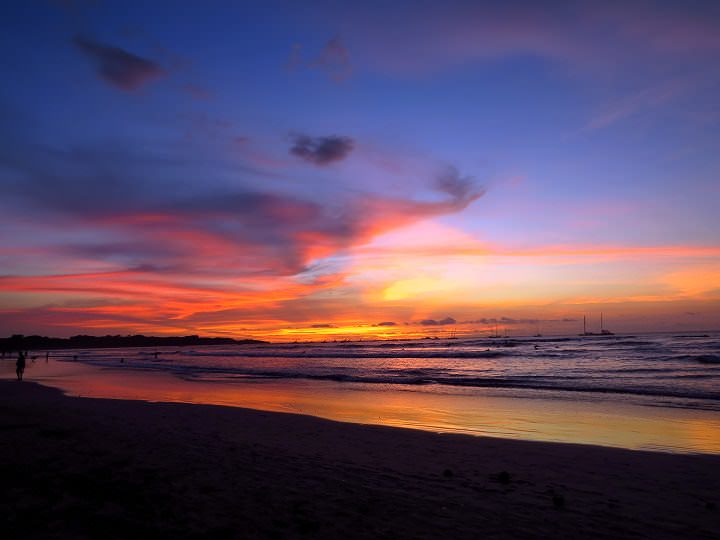 Costa Rica is exotic, yet close to home, making it a great travel destination.
England
Moving further away from home now. England may not be a cheap destination, but not all first time travelers have a minimal budget. England and the UK as a whole offers incredible history, stunning architecture, beautiful countryside, and excellent tourism infrastructure. If you come in the spring or the summer, you'll likely catch a music festival. People here speak the same language as you, the standards of living are similar and you'll see many of the foods you're used to, plus some local dishes.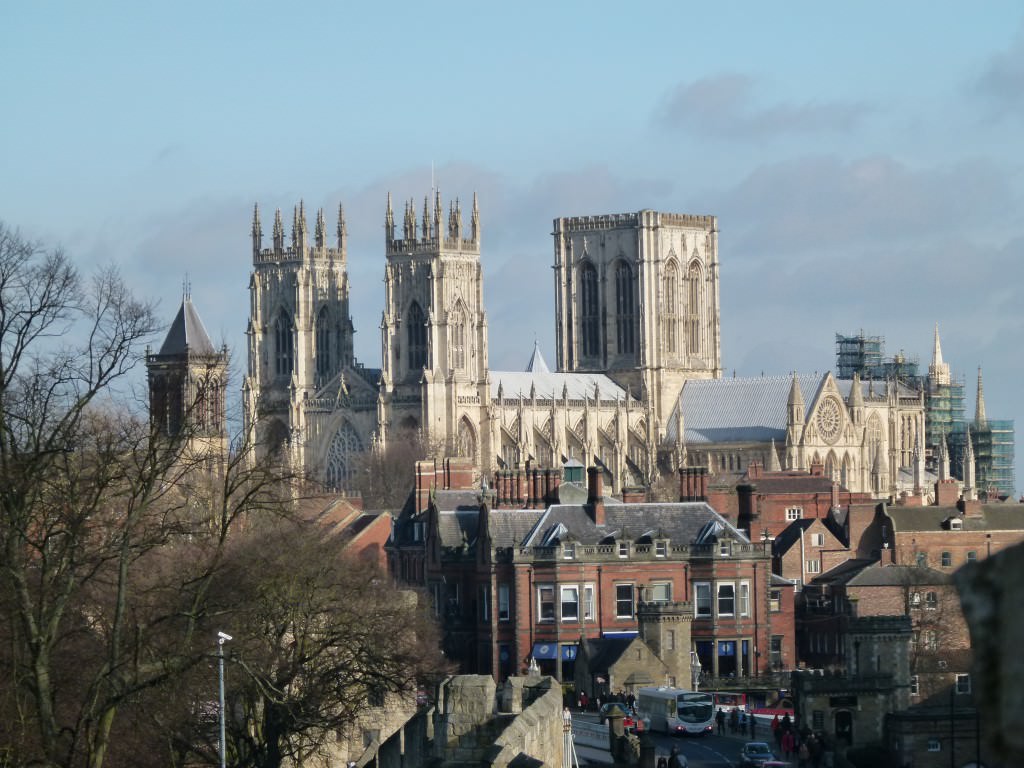 The hostels in England are excellent, but if you're looking to save money on accommodation, you could try CouchSurfing here. Food is actually quite affordable with a hamburger and a pint of beer costing just $7.25. Bottles of wine in a supermarket go for a "fiver" (5 pounds, or $7.25). Sometimes, traveling to a country that is similar to your own can be a good idea for new travelers. England ticks all of the boxes, plus, it's an excellent jumping-off point to the rest of Europe.
Czech Republic
Moving further east, Czech Republic is also an excellent tourist destination, for beginners and veteran travelers. Many people don't consider Central or Eastern Europe when planning a trip, instead opting to travel to the popular hotspots of Spain, France and Italy in Western Europe. However, the Czech Republic has much to offer travelers, especially its masterpiece, the city of Prague. You'll be blown away by the architecture and the history! Many people will speak English as well, and there are many backpackers here, meaning that there are lots of excellent amenities available.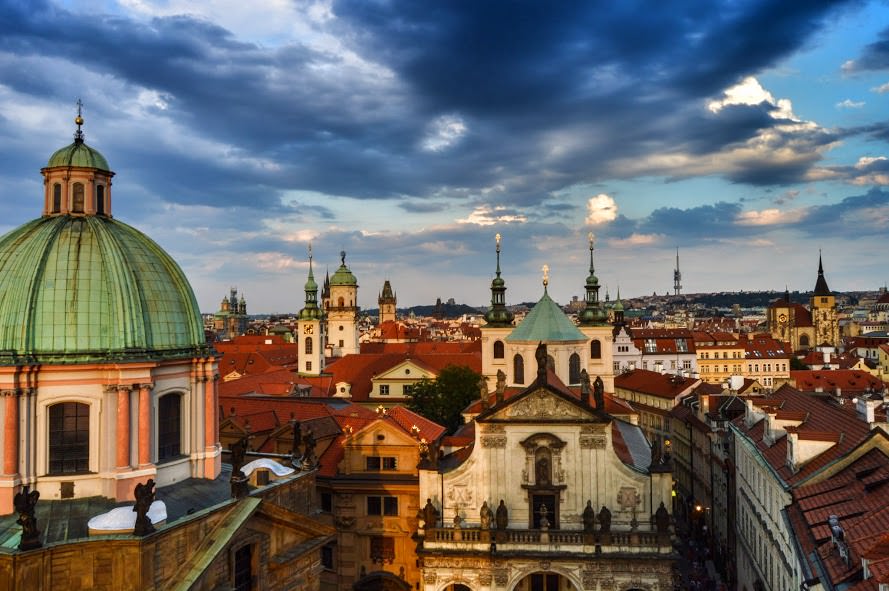 Photo courtesy of Just a Pack.com.
Hostels are clean and a good value for money, while meals at a restaurant can be had for $5-$7. For just $2, you can travel for 90 minutes around the city, and as a bonus, many of the sights and activities are free. There are many bars here as well and a pulsating nightlife, which is a great way to meet people, both local and foreign. With excellent transport options within the country, and an efficient inter-country train system (check out Eurail.com), you'll find getting around to be a breeze. There are many other travelers here, so you'll never be alone, unless you want to be!
Thailand
Finally, the furthest country from home, the Land of Smiles. Thailand has been firmly on the backpacker/traveler trail since the hippie days. And because of this, this country has everything a beginner traveler could want.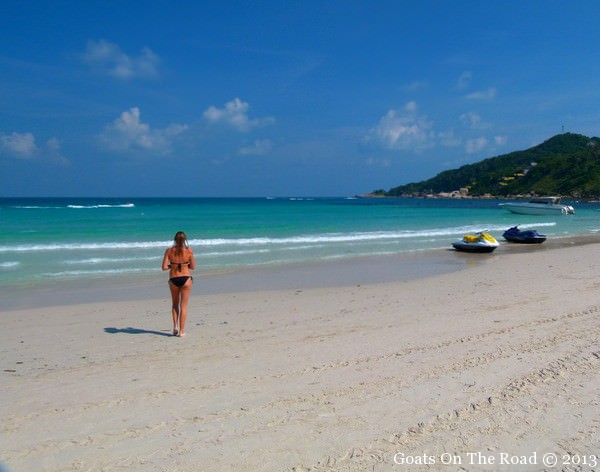 Even though English is not the first language here, many people speak it, especially those in the tourism industry. There are loads of backpackers, gap year students, midrange travelers, top end luxury seekers, as well as ex-pats. Thailand is a mixed bag of people!
READ MORE: TripAdvisor Names Top Destinations on the Rise
There are endless hostels and guesthouses to choose from in this country, especially in the popular spots such as Bangkok, Phuket, Koh Samui, Koh Tao, Koh Phi Phi and Koh Phangan. You'll meet travelers who are moving onwards, and you'll tag along with them. You'll forge friendships over boat rides between islands, and while sharing a cocktail out of a sandcastle bucket (yes, that's a real thing).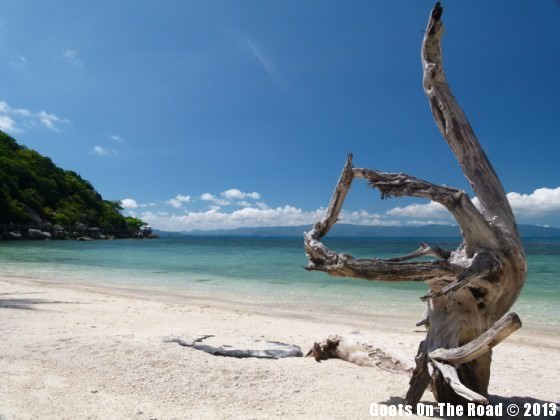 The transport systems here are great with tourist buses and transfers running like clockwork. The food is delicious, the vibe is excellent and the activities are plentiful. On top of all of this, travel here is very inexpensive. A couple can travel here for $50 a day. Thailand is popular for a reason.
We hope that this list gave new travelers some inspiration! These destinations are all incredible and we're sure that you'll have a great trip.