Nick and Dariece | November 24, 2015 11:00 PM ET
Travel Planning 101: A Guide to Choosing Your Destination
Photos by Goats on the Road
Deciding where you want to travel on this fantastic planet can seem like a daunting task. With so many unique cultures, ancient sites and adventurous activities available around the world, how do you choose? Unless you have all of the time in the world, you'll need to narrow down your travel plans. Here are some things to think about when trying to decide where to travel.
Interests
Probably the most important thing to consider when choosing your travel destination is what your interests are and what you want to gain from your trip. Are you interested in hiking up mountains or lazing on beaches? Do you want to visit markets or wander through ancient ruins? Do you like learning about new cultures and customs, or are you more comfortable in countries that are similar to yours?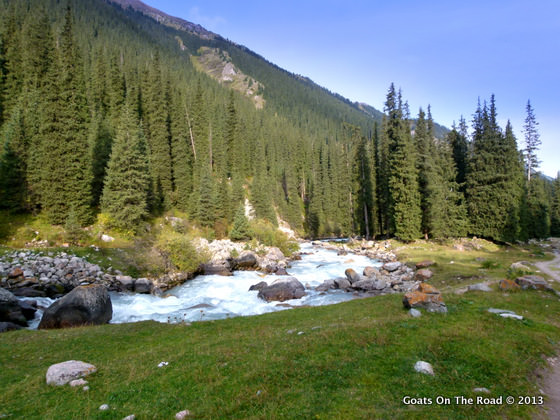 Some countries that offer great outdoor activities such as hiking, camping and fishing are Canada, the United States, Nepal, South Africa, Australia, New Zealand, Mongolia and Kyrgyzstan. If you are into the great outdoors, these countries offer incredible natural ambiance and wonderful activities.
In Nepal, you can trek through the Himalayas for as little as $10 a day (the teahouse rooms are free, you just need to purchase a meal). In Mongolia, where the country is basically a free campground, you can plot your own trekking route, fish in the rivers along the way, and set up your tent anywhere you feel like it. Similarly, in Kyrgyzstan, there are many high altitude treks available for the adventurous: don't miss the Karakol trek to Lake Ala-Kul.
For unique cultures, Southeast Asia, China, India and Africa would be a good place to start. Learning about Buddhism, Islam and the many tribal beliefs found in Africa is a very enriching experience. The cultures, customs and beliefs in these parts of the world are completely different from the West, so if you're looking to travel to learn about ways of life that are contrasting to yours, this is where you'll want to go.
Hotspots for ruins and history are countries in the Mayan world (Guatemala, Belize, Mexico, El Salvador and Honduras), the Incan site of Machu Picchu in Peru, the temples of SE Asia and any of the countries in the Middle East. The Islamic architecture is especially fascinating in Iran, while the mind-blowing sites in Egypt are definitely worth a visit.
If you'd rather just laze around in a hammock on the beach with a good book, you'll probably want to visit Mexico, the Caribbean, Thailand, the Philippines, Indonesia and the Mediterranean ... to name a few.
Costs
The next thing to think about is the cost. No matter if you're going on a two-week holiday, or a couple of months away, you'll want to make sure that where you're going makes sense financially. Things to take into consideration are the cost of a flight ticket from where you live to your destination, and what your daily budget will be once you're on the ground. If you live in Australia, it will cost you a fortune to travel to North or South America — maybe check out Europe or Asia instead. If you're in North America, perhaps consider heading south to Central or South America, rather than Asia.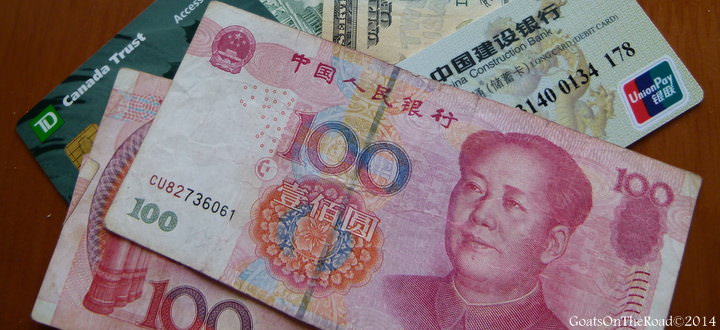 There are times, however, when you'll luck out and find a seat sale, which will allow you to fly further than you thought, for cheaper than you thought. Check out Google Flights for cheap flights worldwide.
Some regions with low travel costs in-country are: Southeast Asia, Northern Asia (China and Mongolia) Central America (except for Costa Rica) and Central/Eastern Europe.
There are a few countries in South America as well, but places like Chile, Brazil and Argentina are more costly than Bolivia, Peru or Colombia.
In SE Asia, you can expect to spend around $50 a day for a couple, in China and Mongolia the cost for two people is around $60-$70 a day.
Most of the countries in Central America are very inexpensive (especially Honduras, Nicaragua, Guatemala and El Salvador); expect to spend about $50 a day as a couple.
These costs listed include all food, transportation, accommodation and a few activities each day.
Eastern Europe, though affordable in comparison to the rest of Europe and North America, still costs more per day than Asia or Central America. However, the value for money is great. Hygiene standards are high; the transport options are clean and comfortable, as are the accommodations.
Some countries in Central/Eastern Europe to consider are Romania, Czech Republic, Ukraine and Hungary. These countries will cost around $60 a day for a couple on the budget end of the spectrum. Once in Europe, you can consider flying as a cheap way to get around. Airlines such as EasyJet and Ryan Air offer discount flights around the continent.
Weather
Weather is definitely a factor to consider when making travel plans. However, these days it's so hard to predict what the weather will do and forecasts are frequently wrong. Having said that, you don't want to find yourself sailing during hurricane season, hiking while it's snowing or visiting the desert in the summer heat.
We suggest traveling in the "shoulder" season, which is the time between the high season and the off-season. There will be fewer tourists, prices will be lower, the transportation (buses and trains) won't be fully booked and the weather will still be good. Make sure to check online to find out which months are best to travel in.
Location/Distance
The fourth aspect to consider when choosing where to go is how far you're willing to travel. If you only have a week or two off of work, it may not make sense to travel for 15-plus hours, plus layovers, to reach your final destination. Then, when you arrive, you'll have to endure jet lag and won't be able to enjoy the first couple of days on the ground. Plus, when coming back home, you'll experience jet lag once again!
Consider looking at your neighboring countries, which may only be a short train ride or flight away. I'm sure you would rather spend the extra hours in-country, traveling around and experiencing the new destination, rather than sitting in an uncomfortable airplane seat. Choose wisely and maximize your travel time.
There are many things to think about when deciding where you should travel, but hopefully these four categories gave you a good starting point. The most important thing to remember is that planning for your trip is all part of the fun!