Nick and Dariece | January 30, 2015 1:00 AM ET
Traveling as a Couple: A Survival Guide
Going away on a short, romantic getaway with your significant other may sound like a great idea, and it is, but if you're planning to travel for an extended period of time, things could get a bit more challenging.
During the week at home, you most likely work for eight hours a day before coming home to your family, enjoying a meal together, and then off to bed. Your weekends may be filled with time spent with your significant other, but more often than not, you're not together for 100 percent of the weekend. You're probably away from your spouse hanging out with your friends for part of the time.
If you think about it, you really don't see your special someone all that many hours each week. When traveling, you'll have to be prepared to be with that person 24 hours a day, seven days a week, for however many weeks, months or years you plan to be away!
Sound impossible? It's not. And if you follow these simple tips, you'll end up having a great time and won't get on each other's nerves.
1. Keep Your Individual Interests
Even though you both may want to go swimming or go on various hikes together, it's important to still have some activities that you prefer to do alone. Maybe while one of you is scuba diving or enjoying a quiet yoga session, the other can join a cooking class or a cycle tour. Obviously, there will be excursions that you'll both be interested in, but if you have something that you go out and do by yourself, you'll return to your partner refreshed and excited to share about what you got up to during the day.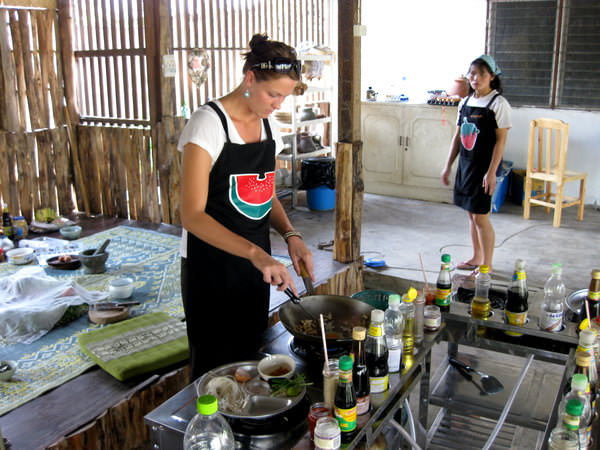 It's important to keep your own individual interests and activities.
2. Make Sure To Eat
Many arguments happen when someone is hungry, which sounds ridiculous, but it's true. When traveling in stressful situations, you can have a bit of a short fuse anyways, so why couple that with hunger? Make sure to have a snack with you at all times for those emergency situations. Things like granola bars, nuts or some cookies and crackers are a good way to curb the hunger before you can find a restaurant. Not only will your stomach thank you, but your spouse will as well.
3. Assign Tasks For Each Other
If you can both agree on little jobs and tasks that you'll take on, it'll make things run much smoother. Perhaps one of you could be in charge of the budgeting and booking the hotels you'll stay in, while the other person could manage the transportation aspect of things and take care of the laundry or other "household" chores.
Maybe one of you carries the documents and important files, while the other packs the suitcases or backpacks when it's time to move on. Whatever it is, no matter how small, it's a good idea to figure out who does what. If not, one person may start to feel like all of the travel pressure falls on them... which in turn can create resentment and arguments.
4. Have Date Night
Even though you're traveling and every day together may seem like a date, it's still important to set aside some time every once in a while where you do something extra special with one another.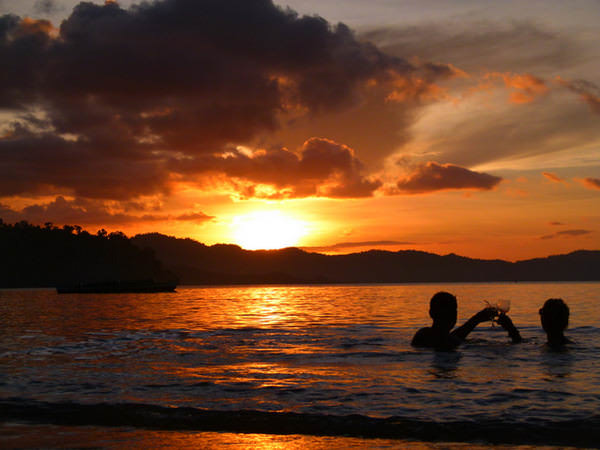 Maybe instead of going down to the local restaurant like you normally would, you splurge on a fancier meal complete with wine. Rather than just going for a typical hike, maybe pack a picnic and enjoy an afternoon together at a waterfall. No matter what it is, if you can break away from the usual events of your travel day and spend some unique, quality time with one another, your relationship will be a happier and healthier one.
What tips would you add to this list? Share with us below!