Nick and Dariece | October 03, 2016 10:00 PM ET
Where To Find The Best Coffee in Hanoi, Vietnam
On the surface of it, Hanoi, the capital city of Vietnam, can appear as one crazy mass of buzzing motorcycles on the hectic streets. But take a little time to find a top spot for a soothing cup of coffee and you'll soon discover a chilled out vibe amongst all the noise.
First introduced to Vietnam by the French in 1857, coffee is now only second to rice in terms of national production, which is estimated to currently exceed 1 million tons per year! Vietnam can rival countries in South America for top quality Arabica beans.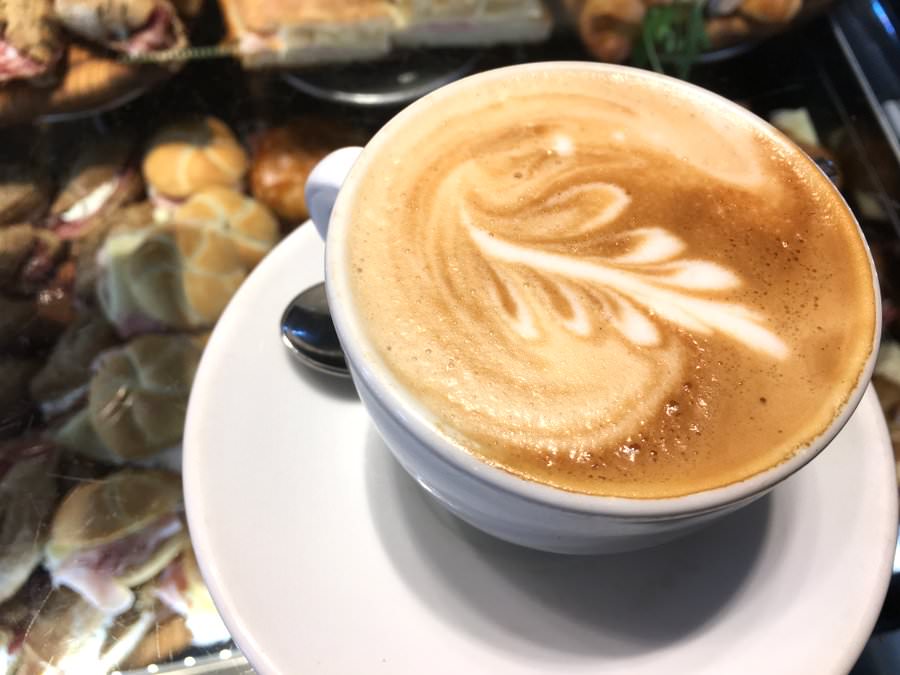 So being one of the world's top coffee producers you'd expect to find great coffee on every corner but this isn't always the case, even in the capital. Much of the top grade coffee is grown for export only, however in Hanoi there are still some top spots for a cup of Joe if you know where to look.
Here's our guide to the best coffee spots in the Old Quarter of Hanoi.
Cafe Pho Co.
If you like your coffee with a view then this is the place to go. Tucked behind some shops on the edge of the old town in Hanoi you'll find this well hidden Hanoi gem.
Access is via a silk shop on the main road and heading through the narrow alleyway brings you into a hidden courtyard. Here you can grab a menu and order your coffee and cakes before heading up to the roof terrace a few floors above.
From the terrace, you'll get a great view across the peaceful Hoan Kiem Lake. Out in the lake, you can spot the Temple of the Jade Mountain (Ngoc Son Temple) which visitors can access across the nearby red wooden bridge.
There's a great selection of local coffees and the superb homemade cakes are well worth spending a few Dong for too.
Cafe Lam
This is one of the oldest cafes in Hanoi and you definitely get the feeling you've stumbled upon a historic gem upon entering this tiny establishment.
The history of the cafe is an intriguing one. The proprietor, Nguyen Lam, offered coffee and financial loans to the city's impoverished artists during the Vietnam War in exchange for some of their works.
Today the cafe has its tiny walls packed full of fantastic Vietnamese modern art for the enjoyment of all customers as they sip on some of Hanoi's best coffee. It's said that Nguyen Lam is sitting on a small fortune with his extensive art collection but he seems more concerned with serving up great beverages.
Pull up a tiny seat on the street outside, relax and watch Hanoi go about its daily business. Find out more on the history at cafelam.com.
Cafe Giang
Just across the busy road from Cafe Lam you'll see a narrow sign for Cafe Giang. Look closely as the cafe is hidden down a narrow alleyway just off the main road.
As you head down the alley it almost looks like you've got the wrong address but the friendly staff are used to directing lost visitors upstairs to find a seat.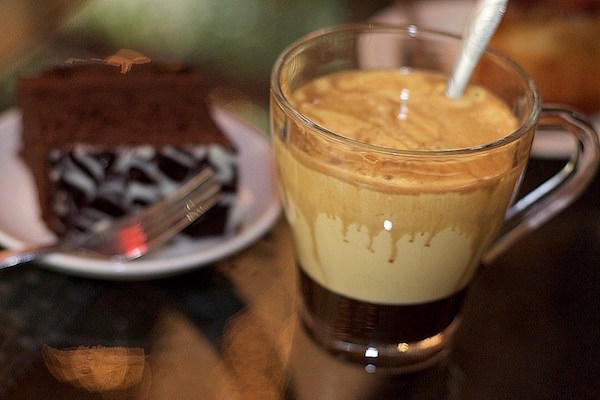 The cafe if famous for ca phe trung or 'egg coffee', a special recipe dating back to the 1940's when eggs were used as a substitute to the often scarce milk supply.
It's a magical combination of chicken egg yolk, Vietnamese coffee powder, sweetened condensed milk, butter and cheese which make a surprisingly smooth and delicious drink.
So, pull up another tiny chair amongst the locals and enjoy this unique Hanoi style coffee. Find more details at giangcafehanoi.com.
Knowing what coffee to order in Hanoi
When you head out in search of great coffee in Vietnam, make a note of the following 3 names for the styles of coffee that are usually served. This will help you to get the coffee you want as it can often be served hot or cold by default depending on the cafe.
Ca Phe Nong = Black coffee
Ca Phe Sua Nong = Sweet black coffee with condensed milk
Ca Phe Sua Da = Iced coffee with condensed milk
A visit to just one or all three of these top coffee spots will hopefully make a visit to Hanoi's Old Quarter extra special and make you feel a little more local!
Have you been to Hanoi before and tried some coffee there? If so, tell us your favorite spot!