Top Story
Airlines & Airports | Mackenzie Cullen
Both Delta and Hawaiian Airlines confirmed that the couple flew with them during their trip to Hawaii.
Featured Airlines & Airports Video
Dive into the clear waters of Juanillo Beach, lounge by a swim-up bar in one of our infinity pools, and dine in style at 12 restaurants and bars within the resort. Explore our gated enclave of Cap Cana to find golf courses and deep-sea fishing excursions close by.
More Airlines & Airports Videos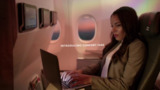 Air Canada: Introducing our Comfort Fare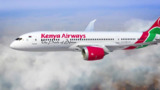 Kenya Airways Dreamliner Experience