Top Story
Hotel & Resort | Laurie Baratti
Those in search of an upscale, boutique experience are invited to explore an elegant, art-centric hotel in the heart of Vienna, retreat to a relaxing 15th-century Tuscan villa just outside of Florence, or embrace the spirit of "la dolce vita" just a stone's throw from some Rome's most iconic sights.
Featured Hotel & Resort Video
It is a family-friendly oceanfront resort, and there is plenty of things for the children to do. Aside from hanging out on the beach, there are watersports, expanded children's activities, a fitness center and an outdoor tennis court.
More Hotel & Resort Videos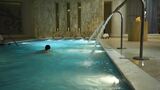 Limitless All-Inclusive at the All-Inclusive Hard Rock Hotels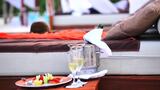 Excellence Resorts All Inclusive Luxury