Photos by Goats on the Road
Macedonia, or FYROM (Former Yugoslav Republic of Macedonia) is a Balkan nation that many people know little about. This landlocked country is bordered by Serbia, Albania, Greece, Bulgaria and Kosovo, and although it has a war-filled past, the present is peaceful, and more tourists are discovering this unique, diminutive country than ever before.
There are numerous reasons to travel to Macedonia, but here are our top three:
The Nature
There are over 50 lakes in Macedonia, and 16 mountains that are higher than 6,500 feet! Mavrovo National Park is located in the western part of the country and is a great spot for skiing in the winter and hiking during the summer. Surrounding Mavrovo Lake are numerous villages that you can visit, and you'll also find the base of the ski center near the lake's shore.
READ MORE: 3 Things to Consider When Planning a Trip to Eastern Europe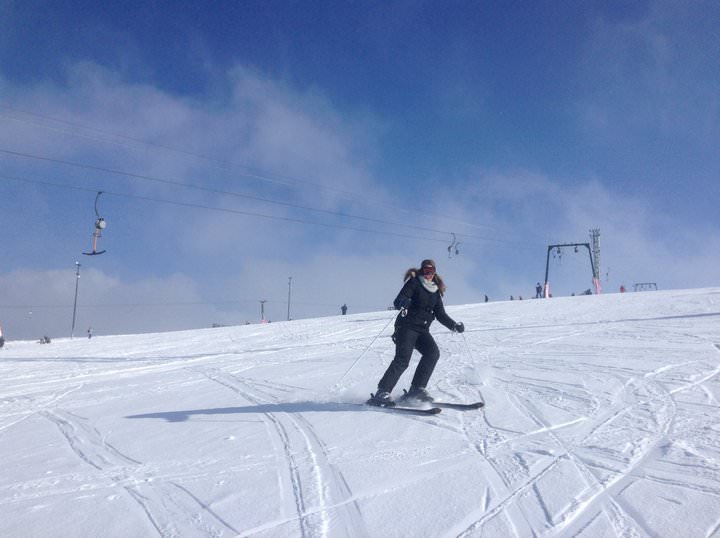 In the summer months, there are many trails for hiking, and you can take the ski lift to the top of the mountain for incredible views overlooking the lake. Having your own vehicle is the best way to get to Mavrovo National Park, and the best way to move around the lake. Popova Shapka is another popular ski resort located in the north of the country, closer to the border with Kosovo.
Although the mountains are beautiful, the true natural gem of Macedonia has to be Lake Ohrid, which is partially owned by the country of Albania. The lake is 19 miles long and nine miles across at its widest point. No matter which time of year you visit, you'll be in awe of this beautiful place. Surrounding the lake are towering mountains, and lining the shore are small villages and monasteries. The town of Ohrid offers many old churches, cobblestone lanes and picturesque homes in the old town.
People flock to the lake in summertime to swim in the crystal-clear water, and in the winter months, it's still a beautiful place, as Ohrid sees over 250 days of sun each year. The lake does not freeze, and during the Epiphany festival in January, brave men actually swim in the cold water to honor and remember the baptism of Jesus.
The Cost
When people think of Europe, they assume that traveling to the continent will have a hefty price tag attached. However, as with many of the Balkan countries, Macedonia is a very affordable destination. As a couple, we traveled here on $90 a day, which included staying at a resort and spa at Mavrovo Ski Hill, going skiing for two days and purchasing some winter clothing. You could travel here for much less.
Food: Meals are between $3 and $6, a cappuccino is $1.50 and a bottle of wine at a restaurant is $9.
Transport: Skopje to Tirana (Albania) is $22 for the bus. Rental cars will run around $18 a day for a one week rental. Petrol is $0.91 a liter. A taxi around the town of Skopje won't cost more than $3.
Accommodation: A double bed, private room in a hostel in Skopje will cost $25 a night. Staying at a beautiful resort and spa is $98 a night (including use of the spa and breakfast). A stay at Lake Ohrid will cost around $28 a night for a lake-view room.
The Architecture
There's nowhere quite like the capital city of Skopje. This place has undergone major renovations with over 300 million euros spent on the construction of grand, somewhat-out-of-place fountains, statues and monuments. Many of the local people are upset at their government's choice in spending, but on the other hand, the city is now more appealing to tourists.
Apart from the newly constructed architecture, the old Bazaar area is stunning and is filled with beautiful buildings, churches and mosques from the Ottoman era. Towering over the Bazaar and with superb views of the Vadar River is the Tvrdina Fort.
READ MORE: A Plea for Balkan Tourism Unity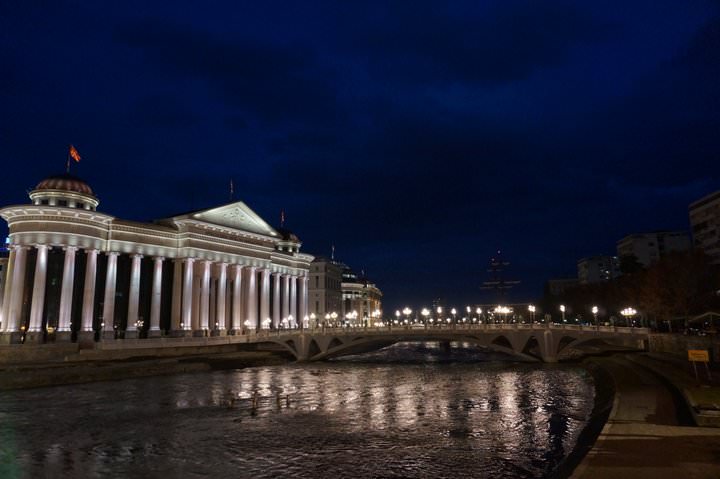 Outside of Skopje, you'll find incredible monasteries, more fortresses, cliff-hanging cathedrals and beautiful churches. The most notable monastery is Sveti Naum on Lake Ohrid, which is from 905 AD.
Other beautiful sights are the Tsar Samuel Fortress of Ohrid, and the half-sunken church of St. Nicholas, which is partially submerged in the Mavrovo Lake!
There are numerous reasons to book your trip to Macedonia, but these three top our list. If you haven't thought about traveling to this Balkan country, hopefully you will now consider it!
If you've already been to Macedonia, tell us about your experience in the comments below.